Dealing With Digestive Issues? Here Are 3 Ways To Use Yoga To Take Care Of Your Gut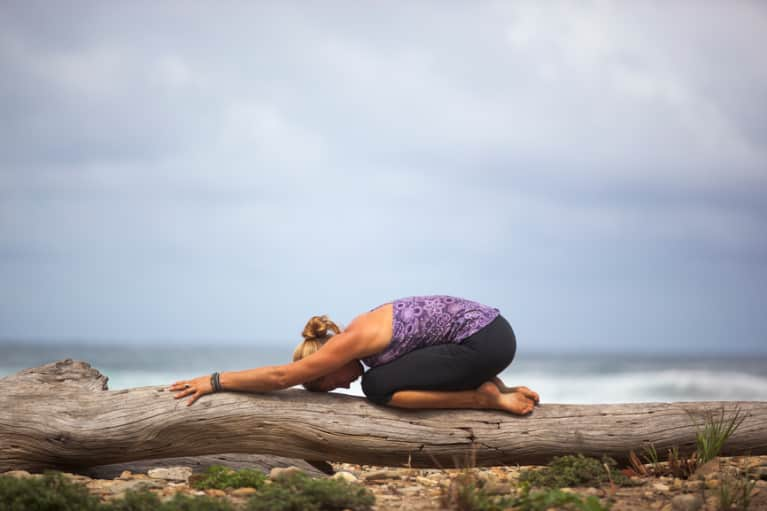 I first started to experience severe digestive pain when I was in college. After college, my digestive issues seemed to develop more severely, and I started developing even more problems—chronic migraines, inflammation, anxiety, and newly developed food allergies.
After tons of tests, I was diagnosed with gastroparesis, IBS, and distention of the abdomen. I also showed symptoms of leaky gut and small bacterial overgrowth, causing me to develop a high sensitivity to fructans.
Each doctor and dietitian had a different path for me. Different prescriptions to try out and new diets to explore. It only caused my paranoia and anxieties toward food to deepen. Being forced to keep a food journal for every single meal was not only overwhelming but extremely time-consuming and mentally unhealthy.
Then, I found yoga. For so many years, my mind and body were disconnected. My mind was willingly accepting whatever information was giving to me, yet my body was rejecting it all in ways of feeling overworked, sluggish, anxious, severely bloated, and just completely run down. Yoga was the missing link that helped me piece the two to work together in sync and harmony once I began to depend on my practice and consistently show up to my mat every single day. When I started doing this, I was less stressed, happier, and felt lighter. I had this mental clarity and confidence in myself that I hadn't experienced before. Best of all, my digestive issues began to alleviate and were improving week after week.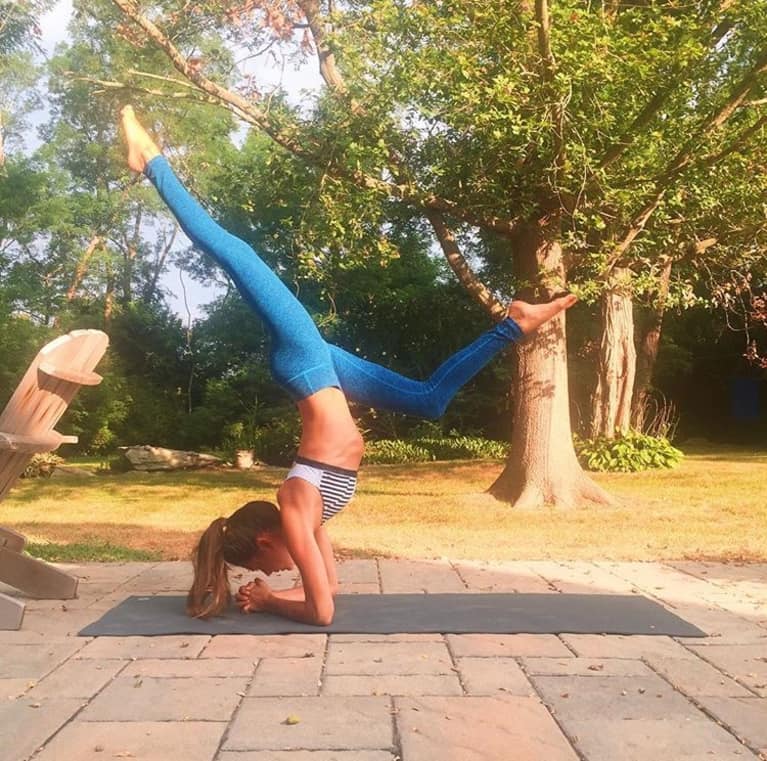 Wondering how yoga can help improve and bring some relief to your digestive distress? Let's take a look at a few ways in which practicing yoga daily can help:
1. Yoga helps with body awareness.
Have you ever noticed that you feel whatever you are feeling on your mat from the previous day—or even what you were feeling 15 minutes before class started? What you ate, what you drank, how much or how little you slept? It all shows up directly on your mat. This helps you appreciate what your body can do for you and helps you figure out what you should do to achieve that.
By bringing attention to the pain or discomfort, it may be possible to alleviate the pain and move into a relaxed state. If you are aware that you experience digestive discomfort, work on poses and postures that will bring you relief instead of just moving through the poses. Be present and active. Constantly check in with yourself throughout class—how you are feeling, where you are holding tension, and how you can release this stress? Less stress and tension in the body means a happy gut.
2. Yoga helps you breathe.
I always feel that breath is first and the poses follow. If you can breathe, you can do yoga. Breathing is directly correlated with your digestive tract, because if digestion is slow and unbalanced, the body is more vulnerable, weak, and susceptible to just feeling uncomfortable: Think bloating, constipation, etc.
Have you ever noticed that when you are confronted with a difficult and stressful situation, your stomach begins to turn into what feels like knots, but the moment you take a deep breath in and let it out slowly you seem a bit more relaxed? That's like deep-belly breathing in yoga. As you develop the skill of listening you will become more knowledgeable about the workings of your insides. You will start to understand the impulses, desires, and what you need, just by focusing on your breath. Just as in body awareness, when you focus on your breath and breathe into the tension that you are holding, you start to accept the messages that your body is telling you. Then, your behaviors begin to change, and you will begin to develop the necessary tools for self-healing, making things like digestive disorders more manageable and under control.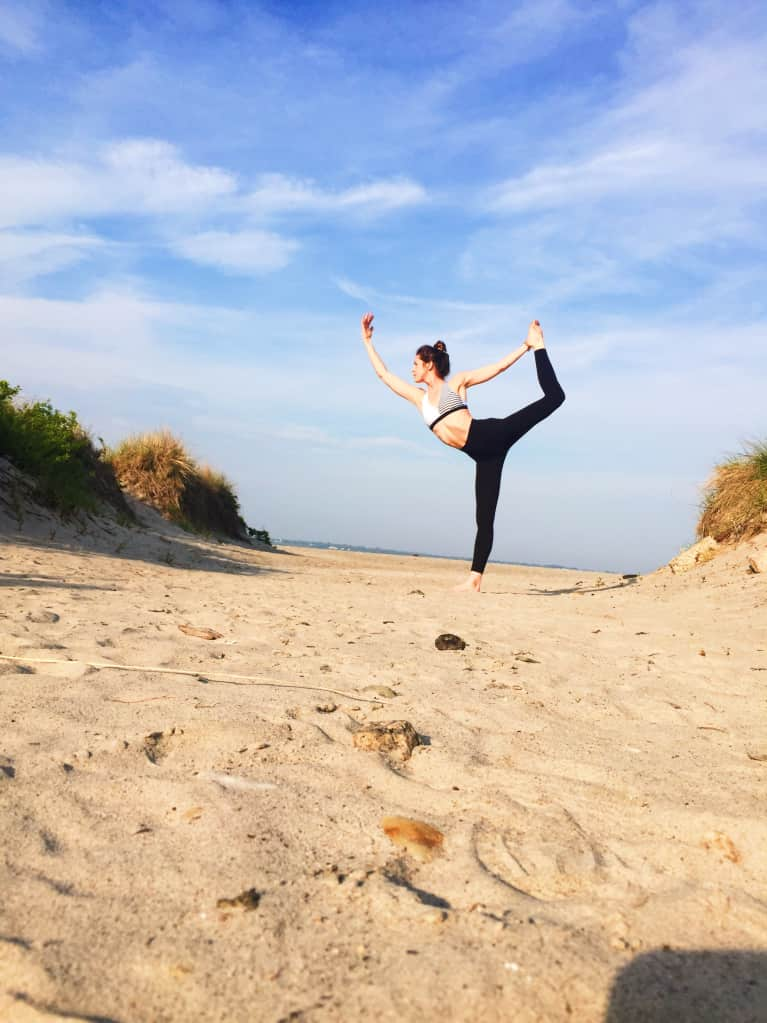 3. Yoga poses get those digestive juice flowing.
By stretching and bringing your attention to your inner body and your organs, taking deep breaths, and twisting, you can help eliminate intestinal toxins and digestive discomfort that you may experience. Blood and oxygen are flowing throughout the body, nutrients are able to circulate through the cells, and energy is passed throughout every inch of you.
You can see how important all of these tools are—breathing, body awareness, and with stretching (postures/poses) are related and work together in sync with one another. You need each to help bring a sense of calmness to the body and the mind, which will provide relief to symptoms such as bloating, stress, digestive pain, and the like.