This Is The First Thing These 8 Yogis Do Every Morning
mbg Contributor
By Leigh Weingus
mbg Contributor
Leigh Weingus is a New York City based freelance journalist writing about health, wellness, feminism, entertainment, personal finance, and more. She received her bachelor's in English and Communication from the University of California, Davis.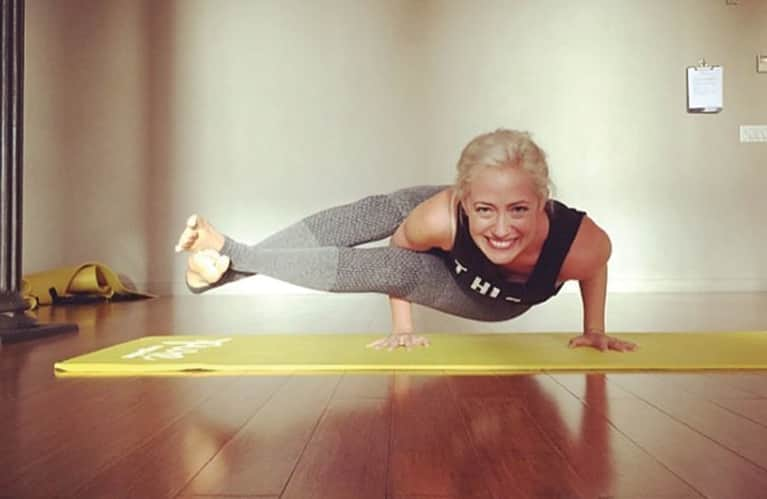 Our editors have independently chosen the products listed on this page. If you purchase something mentioned in this article, we may
earn a small commission
.
Whether you start your day with a seated meditation or prefer to head straight for your coffee machine, morning rituals really set the tone for the day.
As anyone who has ever slept through their alarm or dumped coffee all over themselves (or someone else) during their morning commute can attest to, starting your day in a not-so-zen way can seriously mess with your mood all day long.
Which is why we got in touch with a group of super zen people—some of our favorite yogis—to find out what they do to start their day off right.
Here's what they had to say.
"The first thing I do when I wake up is wrap myself around my sleeping boyfriend—I like to start my day with human contact," the Sky Ting Yoga cofounder tells mbg. "Then I drink water, lots of it. After that, I take my time making a healthy breakfast and some sort of hot beverage—usually a tincture of sorts with coconut butter, astragalus root, and honey. I try not to look at my phone until I'm nearly out the door."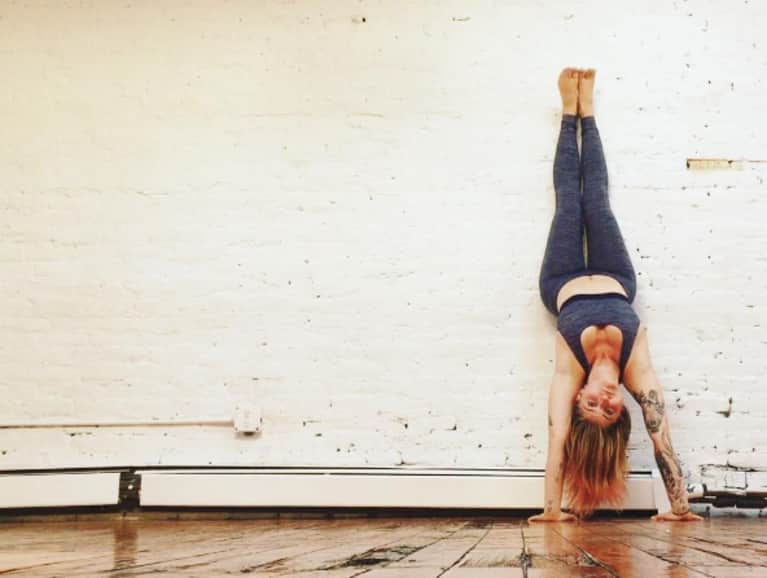 "First thing in the morning, I have a shot of apple cider vinegar and a cup of hot lemon water," the founder of New Love City, a yoga studio in Brooklyn, tells mbg. "That sounds so cliche, but I really do! My roommate (who is also a yogi) is super interested in Ayurvedic practices and she is working on schooling me in the arts of body alkalization. The ACV is harsh, but I just love that warm citrus first thing in the morning; it's a pretty way to wake up. Sunshine in a glass."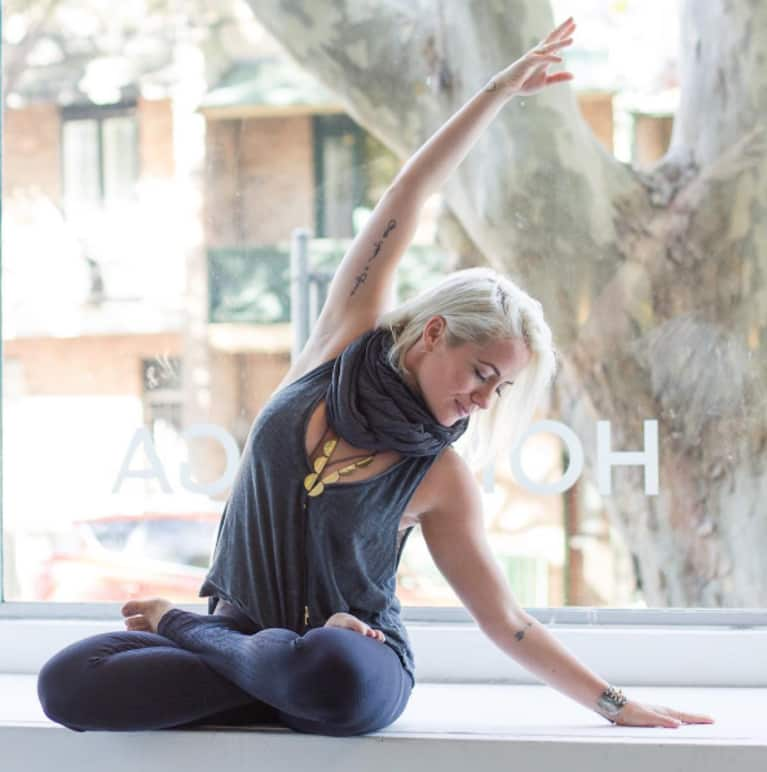 "The first thing I do is lift the covers and let my puggle (Ashi) burrow under the quilt to my feet. We normally go back to bed for a bit longer, and then once she starts chirping we head down to serve up the puppy chow," the yoga teacher, mbg class instructor, and Aim True author explains. "Then I throw the dogs in the back of my car (after I've had a large glass of water), and go pick up an almond milk latte and follow it up with a park walk. "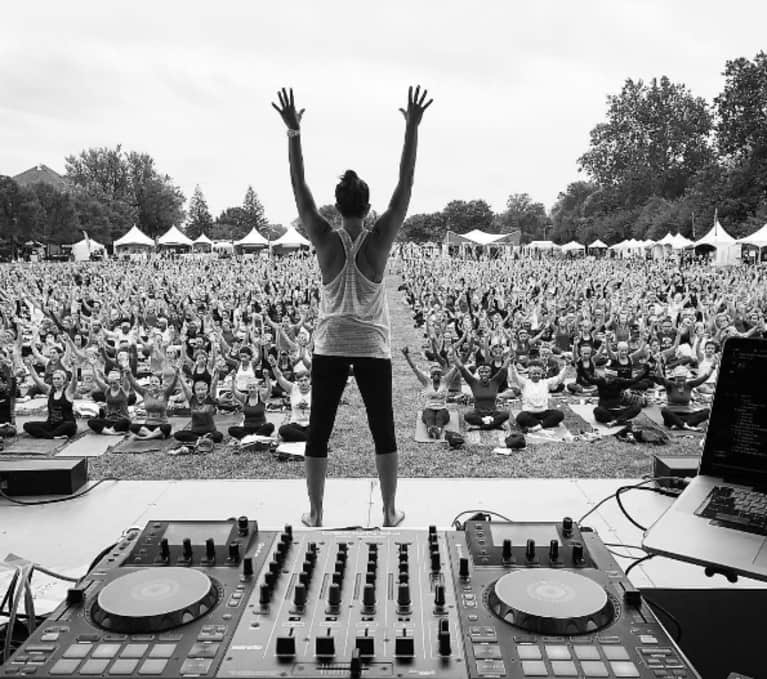 "My morning ritual has been the same for years. I wake up, wash my face two times—one time for waking up, one time for actually washing my face—then I go and make a very hot green tea as my throat needs it to speak clearly in class," the yoga teacher explains. "While my tea is cooling down I get on the mat for 10 minutes. Those 10 minutes are purely stretching. So I will stay in each pose for a minute starting with downward facing dog. Then I will drink my tea, wait about thirty minutes and get my body flowing. So if I had a goal of some pose I have been aiming to achieve I do all of the exercises needed to get there.
And I never leave my house without rubbing coconut oil in my hair, ever. This major!"
"Stretch! Literally, I wake up stretching, extending my arms, breathing deep when I'm still in bed," the Miami-based yoga teacher tells mbg. "Wrist circles, ankle rolls, happy baby with a gentle extension of the legs for the hamstrings, and if I'm been sleeping on my side, definitely a spinal twist. Next up is bathroom, brush teeth, and water with warm lemon."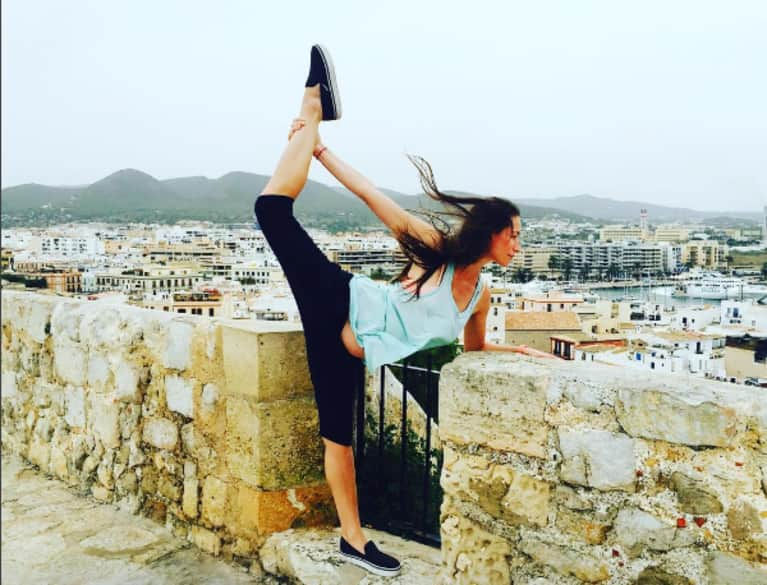 "I try to sit up after a few moments rolling around in bed to work out any kinks (my easy bed yoga routine) I sit up for a few moments & check in with my breath," the Strala founder and mbg class instructor explains. "That's it. From there I shower, brush my teeth, and do whatever is on the agenda for the day. Just like everyone else I'm sure!"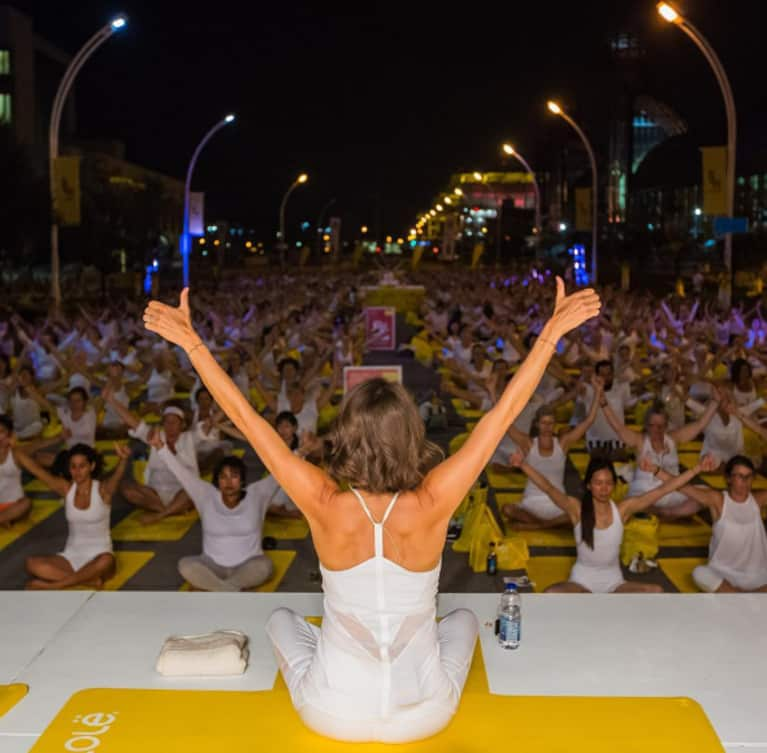 "First thing in the morning I kiss my boys and wrap my head and sit in my cozy little corner to watch the sun come up and meditate," the yogi and Art of Attention author tells mbg. "I sing, I breathe, I listen, and I recharge."