Just because summer has come to a close doesn't mean your wanderlust needs to. This fall, our Travel Diaries series will highlight the sweater-weather retreats our contributors are heading to for some R&R. This week, we're tagging along with food blogger Ksenia Avdulova on her Kansas City vacay.
I recently visited Kansas City, Missouri, and was blown away by its flourishing wellness and arts scene. You heard that right!

Let's be real: Missouri is not your usual "Top 10 Places to Visit" destination. It took my KC-based fellow foodie and yogi friend Abbi Miller a few years to convince me to come visit...and I ended up needing to extend my trip to two full weeks because it was so much fun.
Here are some of the highlights from my adventures.
What to do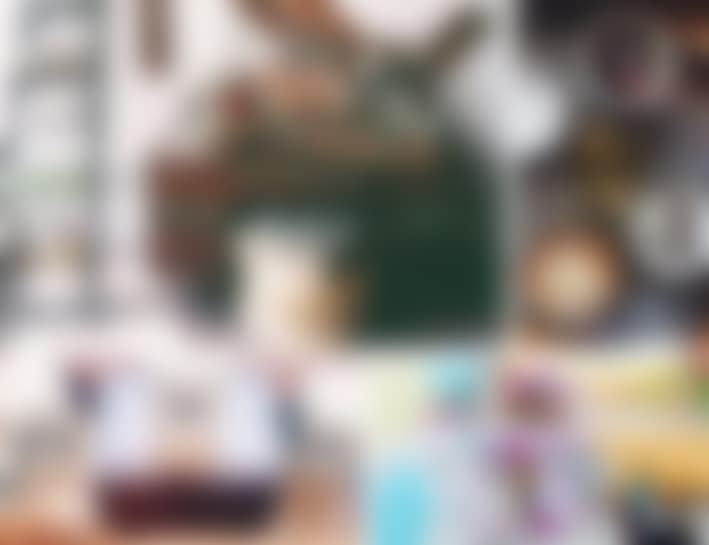 1. Shop Urban Provisions.
Urban Provisions has a carefully curated selection of local gifts, foods, beauty products, and home decor. Pumpkin spice cashew butter? Check. Organic perfume? Check. All the succulents? Check.
2. Check out Sage Healing & Arts Center.
Treat yourself to a yoga class, massage, or reflexology at this zen oasis in the middle of Kansas City. I felt completely revived after getting a massage, a chiropractic adjustment, and a Shirodhara—an Ayurvedic treatment where warm oil was poured over my forehead.
3. Explore Hand & Land.
This organic apothecary features well-curated body care products, refillable soaps, and cleaning supplies. They also sell local beer and kombucha, and you can pick up your CSA there, too!
4. Sweat through the local workout scene.
Whether or not you're into TRX workouts, you will leave a Core Strong TRX class strong, balanced, and sweaty. Pilates lovers, try a class at Core Continuum; you'll feel feminine and powerful.
5. Stock up at Hammerpress.
Get ready to stock up on cards for every occasion for the year ahead. This stylish letterpress print shop sells signature cards and posters that are made in-house, as well as local ceramics, jewelry, and incense.
6. Sift through Sex & Ice Cream.
Run by a 23-year-old fashion designer and entrepreneur, this colorful boutique is full of unique finds and outrageously femme-tastic pieces of clothing and interior design.
Where to stay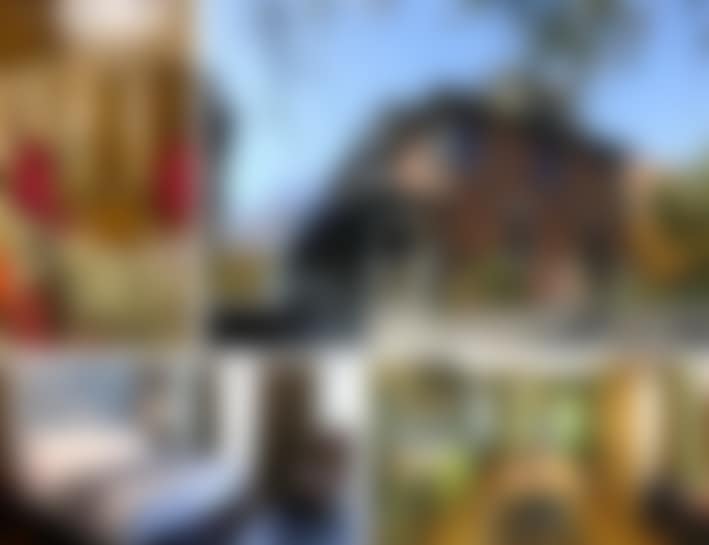 1. The Jefferson House
A boutique English B&B in the hippest neighborhood in KC, The Jefferson House is run by an American ceramicist and British socialite. It's full of gorgeous handmade ceramics and quirky artwork to decorate the immaculate yet funky rooms. No floral bedspreads here!
3. Raphael Hotel or Hotel Sorella
If you're into a hotel vibe, both of these are great options. Raphael Hotel is a historic Renaissance-style escape, while Hotel Sorella is a super-posh spot with an LA-style rooftop pool.
Where to eat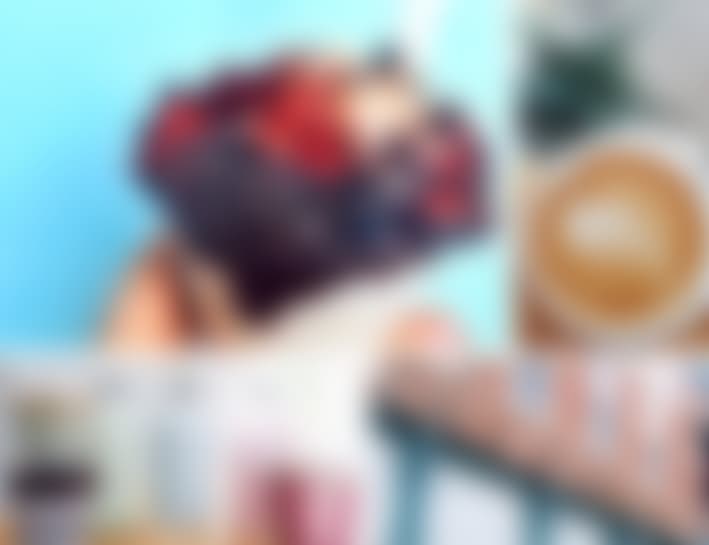 1. Café Gratitude
I was taken to my first surprise straight from the airport: Kansas City is the only home to the iconic plant-based restaurant outside California! Come here for scrumptious salads, soups, desserts, and lattes (of the coffee and turmeric variety) with homemade almond milk.
2. Unbakery and Juicery
Raw treats, protein balls, superfood salads, bone broth, cold-pressed juices, alkaline waters—Unbakery has it all. Complete with a drive-through window inscribed with its ethos of "Mindful Eating," the shop makes the best raw, unprocessed, and unpasteurized almond milk varieties I've ever had. Flavor highlights include turmeric, black charcoal with orange zest and cardamom, and strawberry. (It tasted just like melted strawberry ice cream!)
3. Mud Pie
A totally vegan bakery and coffeehouse, they serve up made-in-house mylks and boast a nice selection of gluten-free goods.
4. FüD
This psychedelic spot has an amazing organic menu with interesting offerings that play off the local cuisine. (Think barbecue jackfruit.) They even have dishes based on the seven chakras. I recommend their nachos with goji-berry cashew cheese and their vegan cashew ice cream—it was out of this world.
5. The Westside Local
Westside serves up great food that's been locally sourced. The kale salad blew my mind with its maple-tahini dressing, and the outdoor patio was beautifully staged with sweet lights and communal tables.
For more travel inspo, check out the rest of mbg's Travel Diaries.