7 Essential Habits For Protecting Your Family From Toxins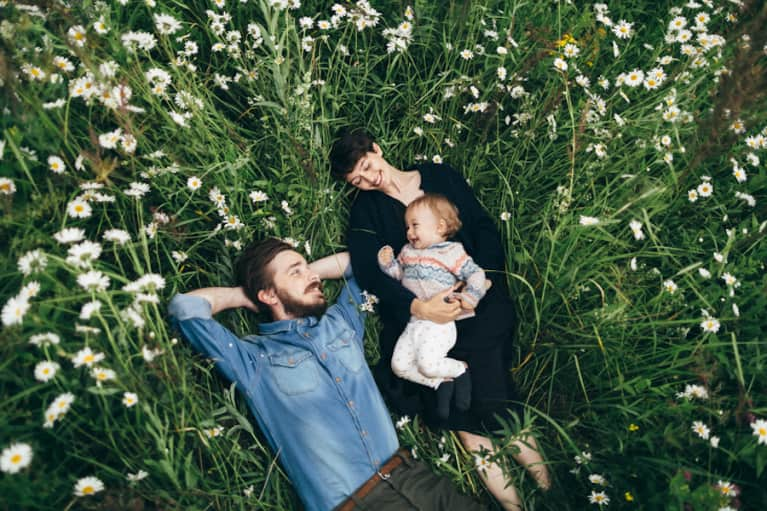 Young children are particularly vulnerable to environmental toxins, as their developing bodies and brains can be deeply affected by exposure to harmful chemicals. And unfortunately, with 85,000 synthetic chemicals on the market today, those toxins are literally everywhere.
Luckily, knowing a little more about the air, water, soil, and food your kid comes into contact with can go a long way. Check out my top seven tips for protecting your kids from toxins:
Toxic pesticides can accumulate in children's bodies and result in chronic illness later in life, so organic, seasonal, and local foods are always a good idea. Ensure that the food your child is eating is clean by checking out the EWG's "Dirty Dozen" list and avoiding the top pesticide-laden foods.
2. Say no to household chemicals.
There's a reason some household cleaners smell so potent—they can be super toxic. Loaded with phthalates, carcinogens, and endocrine disruptors, these nasty chemicals pack a punch. Natural cleaning products or good old-fashioned vinegar are great alternatives!
3. Avoid (unnecessary) antibiotics.
Yes, sometimes children need medication. But an overuse of antibiotics is becoming a real epidemic since these can alter the gut flora of children and ultimately lower their immunity. Do your best to use antibiotics only when necessary, and give herbal remedies a try first. Be sure your child takes probiotics during and after any antibiotic treatments they do go on.
Even when something is labeled BPA-free, it can still be holding endocrine-disrupting chemicals—some of which have been linked to childhood obesity, cancers, and reproductive disorders. Instead, use glass or stainless steel for storing and transporting food.
Unrestricted outdoor play is a great form of exercise for kids. Getting your child outside to climb, jump, and run around in nature promotes better digestion, supports healthy neurodevelopment, and improves mood. Physical activity also opens up natural elimination pathways so toxins can be more easily excreted.
Keeping your kiddos too clean may actually be harming their health. The key is to feed their microbes—yes, that means letting them eat dirt from time to time. Bacteria, viruses, fungi, and parasites can interact with our human cells in a variety of helpful ways. A healthy microbiome builds a strong immune system, aids in metabolism, and builds key vitamins necessary for human growth and development.
7. Stress less; ease more.
It may sound funny, but even children feel stressed out these days! According to the Adverse Childhood Experiences Study (ACES), increased levels of toxic stress over time can lead to inflammation and chronic illness. Get your kids to stress less by exposing them to mind-body medicine like yoga and meditation.
Related reads: