The Two Words Making People In This Country The Absolute Happiest On Earth
mbg Contributor
By Kaia Roman
mbg Contributor
Kaia Roman is a freelance writer and communications consultant for people, projects, and products working towards a better world.
Several months ago, my family and I headed to Costa Rica to spend the summer and see if we might enjoy living here for an extended period of time. Two weeks into our adventure, we could tell we'd found our second home.
This tropical Central American country holds the highest density of animal species on the planet. And now four more animals call it home—our little family.
Costa Rica was recently declared the Happiest Nation on Earth by the New Economics Foundation, a UK-based think tank that produces the Annual Happy Planet Index. This index considers current national mood and how poised nations are to sustain their happiness, which is largely dependent on the availability of natural resources. Here are three factors that I see contributing to Costa Ricans' unwavering sense of joy.
1. Nature is the best playground.
The index is weighted to give higher scores to countries with lower environmental footprints, which is where Costa Rica really comes out on top. In fact, it ranks No. 1 out of 140 (the United States ranks 108). Costa Rica produces 99 percent of its electricity from renewable resources, and 25 percent of its land is protected as national parks, reserves, and wildlife refuges. Here, the water is clean and the food is healthy and fresh. In such a peaceful, tropical paradise, the happiness really is contagious.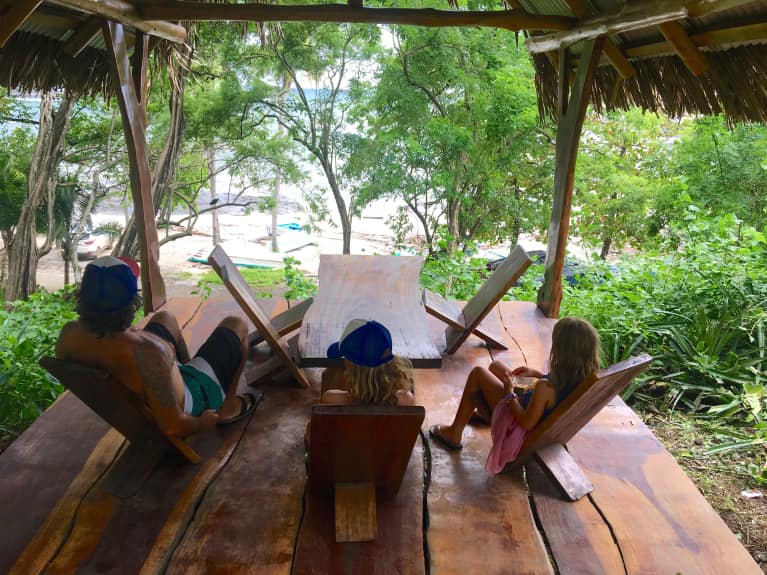 2. Keep gratitude on the brain.
Living in Costa Rica, I hear the phrase "Pure Vida" at least a dozen times a day. This national mantra translates to "a pure life," but Costa Ricans say the expression with a reverence for the sweetness of life whenever they say "hello," "goodbye," "thank you," and "you're welcome"—similar to "aloha" in Hawaii. They really embody this sentiment as well, as if they're engaged in a consistent gratitude practice, frequently reminding themselves and others of how good things are. "Pura Vida" also implies that life could always be worse, so you may as well enjoy what you have while you have it.
I keep waiting for the honeymoon phase to end, and so far, I'm still in love.
I've written about mirror neurons before, specialized brain cells involved in imitation that are particularly active in the brains of children. Adults have mirror neurons too—our brains are wired to mimic those around us. A study in Sweden proved that smiling is contagious: Our facial muscles move involuntarily to match the movements of people's faces when we look at them. And amazingly, the HeartMath Institute found that our heartbeat rhythms sync up with those in close proximity to us.
There are plenty of biological mechanisms in place to connect us to one another's emotions, and I have a theory that one of the reasons people in Costa Rica are so happy is because of all of this "Pura Vida" going around. A small amount of dopamine is released in our brains when we focus on gratitude. Our brains register the sentiment of gratitude as a job well done and secrete the feel-good chemical to give us a reward. In a sense, that's exactly what happens every time someone says, "Pura Vida." The brain hears, "Life's sweet; I'm blessed" and gives a little hit of this natural high.
I can't help but think about the neural pathways geared toward gratitude that are also being strengthened every time someone says "Pura Vida," and I just know it must be good for our brains to be in such a joyful place.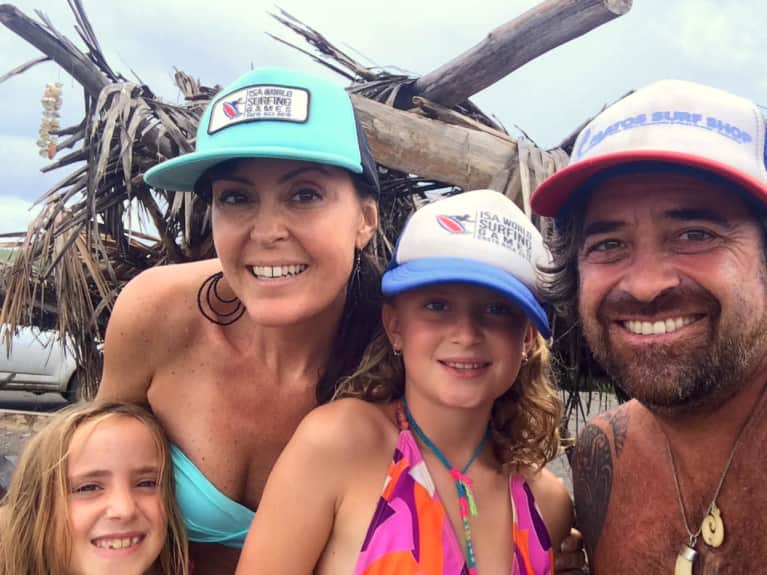 3. Choose experiences over possessions.
Of course, there is no such thing as utopia—or everything is a utopia, depending on your attitude. Life in Costa Rica does have its challenges (the spotty Wi-Fi being up there). But I keep waiting for the honeymoon phase to end, and so far, I'm still in love.
Living in another country always requires an adjustment—to new foods, cultural practices, and going without certain creature comforts, like peanut butter. With more beaches and jungles than shops, having fewer options creates a kind of forced simplicity that's been an incredibly positive influence on our family. We're choosing experiences over possessions, nature as our entertainment, and soaking up the pura vida every day.
Related reads: