10 Things You Need To Know Today (October 20)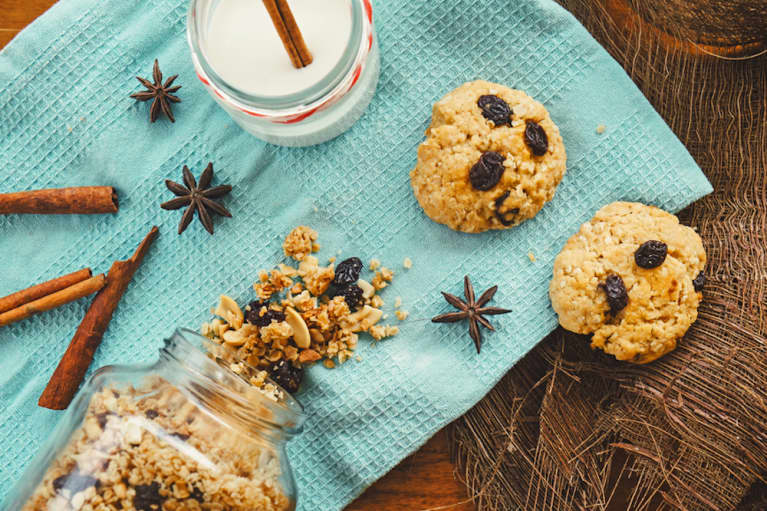 October 20, 2016 — 9:00 AM
1. Having a hard time resisting that cookie jar? Get rid of it.
If you've ever struggled with weak willpower (who hasn't?) you might want to pay attention to this one. According to new research, the key to stopping yourself from doing that thing you know you shouldn't do is to avoid it altogether. In other words, if you don't want to eat a bunch of candy every day, don't keep it in your house. It's that simple. (Research Digest)
2. That cathartic release you get while working out may be harmful for your heart (especially if you're emotionally distraught).
We've all had moments when we turn to fitness during an emotionally tough or stressful time to experience relief, but new research indicates that it may be dangerous to heart health. The international study examined about 12,500 people from varying backgrounds who'd experienced their first heart attack. Also of note: Fitness level, age, body weight, and smoking history (!) didn't affect this risk when emotional distress and intense activity were combined. (NYT)
3. Finally, vegans can enjoy gelatin too.
A start-up called Geltor is working to engineer vegan gelatin that is identical to the real stuff. They're using microbes to mimic the animal products that are traditionally used. (Fast CoExist)
4. Getting migraines on the regular? Surprise, surprise, it may relate to your bacteria.
According to a new study that analyzed poop (yes, really), people who get migraines tend to have more bacteria that processes nitrates, a compound found in tons of foods, including sandwich meats and leafy greens. And the more of this bacteria they have, the more nitric oxide they create—which could lead to more migraines. Yikes. (mSystems)
5. New research explains why we think clowns are creepy.
With all the commotion about clowns running wild scaring the masses lately, people are starting to look into what exactly makes them so menacing. The leading theory is that clowns represent uncertainty since you don't know who lies underneath their paint—and humans are hardwired to find this sort of ambiguity really, really creepy. (Science of Us)
6. New Jersey is starting to take food waste really seriously.
The state has proposed a bill that would require businesses that produce a lot of food waste (like supermarkets, restaurants, and hospitals) to separate and save their food scraps to be converted into renewable energy. We're hoping to see more laws like this passing, in order to reduce the heap of food waste the United States creates on a daily basis. (Grub Street)
7. Scientists are creating a Human Cell Atlas—which is actually way cooler than it sounds.
Researchers are working on making a resource that maps all the types of cells and where they can be found in the human body, making it easier for scientific discoveries to be made. It's meant to be a "Google Maps for the human body." (Smithsonian)
8. Add fertility to the list of health benefits of omega-3s.
According to scientists at the University of Colorado, there is evidence that the healthy fat omega-3 can boost your chances of getting pregnant. "Based on this study, it looks very encouraging that omega-3s can improve fertility," says Dr. Malgorzata Skaznik-Wikiel, an OB-GYN who led the study. There may also be other benefits linked to the fatty acids for the fetus as well, including helping nerve development. (TIME)
9. Your high-pressure job may be improving your health, as long as you can shape your own workflow.
A new study from Indiana University has found that employees in stressful positions are a third less likely to die than those with less strenuous jobs. However, there's one important caveat: Workers need to have control of their own workflow. "Instead of being something debilitating, [they] can be something that's energizing," lead researcher Eric Gonzalez-Mulé said. "That stress then becomes something you enjoy." (TIME)