The One Sweatshirt Every Yogi Is Wearing This Fall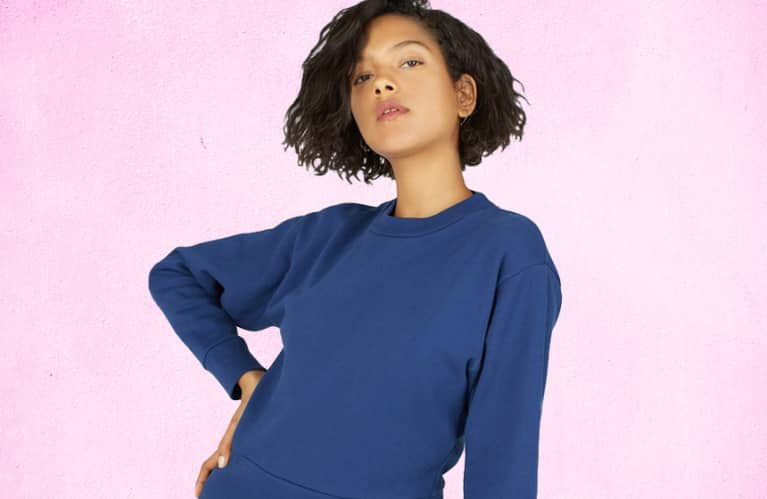 When the weather started to cool down and people started bundling up before, after, and during yoga class, we started noticing Everlane's Classic Fleece Sweatshirt popping up at nearly every class. When we noticed people wearing it around the mbg office we knew something had to be up—so we set out to find out why everyone is loving this sweatshirt so much.
"We love the Women's Classic Fleece Sweatshirt because it's an updated take on your standard sweatshirt with the perfect crop and super-soft-brushed French terry on the inside," Alyssa Bergerson, a spokeswoman for Everlane, tells mbg. "This piece is easy to throw on from yoga to lunch with friends. It's our essential weekend staple."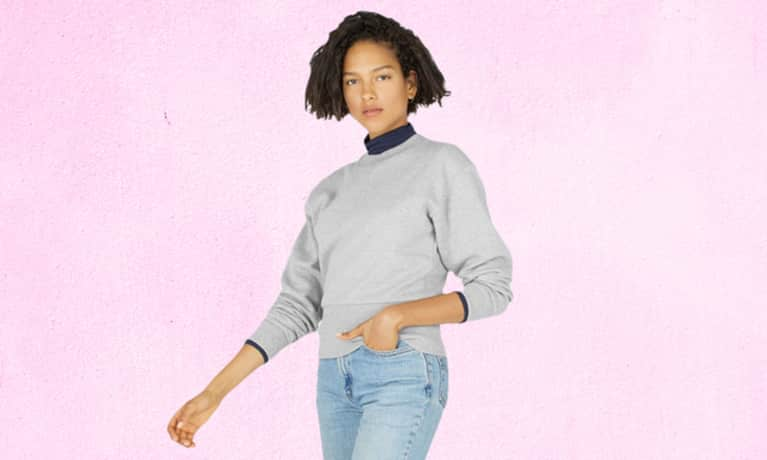 The sweatshirt is 80 percent cotton and lined with super-soft French terry fleece. It's also machine washable, which is a great bonus, because who wants to hand wash their yoga sweatshirt?!
Unlike traditional boxy sweatshirts, this one is flattering—the band around the waist mimics the waistband on most yoga pants, showing off your shape a bit more than most sweatshirts.
Everlane is all about radical transparency, meaning they have personal relationships with the owners of the factories that produce their products and are open about how much each item actually costs to make.
Want other comfy fall yoga sweatshirt options? We've got you covered.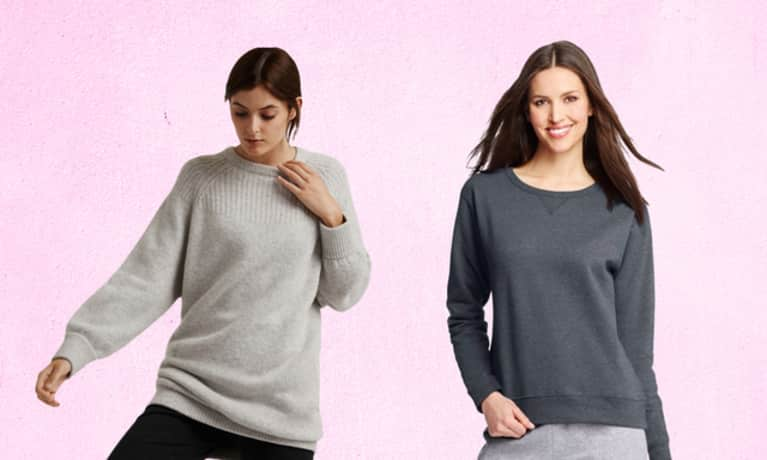 Kit and Ace's Longterm Sweater is 81 percent cashmere and intentionally oversize, making it an extra comfy pre- and post-yoga option. As an added bonus, you can also wear this one as a dress.
If you're looking for something at a lower price point, check out Hanes' ComfortSoft EcoSmart Women's Sweatshirt, which costs only $8. This piece is just about as comfortable as it gets (it's tag free!) and is partially made out of plastic bottles.
Your fall yoga practice just got so much cozier, right? We thought so.