Just before the world went crazy for coconut, Rikita Kapadia launched Cocovít, a raw, organic coconut oil-based beauty and skin care line in October 2014. The coconut oil trend is by no means new, but it also shows no signs of departing anytime soon. The tradition of using coconut oil originated in India over 5,000 years ago. And while the coconut oil Rikita used before Cocovít was from India, it was not 100 percent raw, nor was it as pure or potent as it could be. Knowing this, she began her search to develop a proprietary, heatless process that would allow the beneficial nutrients, enzymes, and antioxidants to stay intact during the extraction process and in the final product.
During a visit to India three years ago, she purchased a farm an hour outside of Chennai to provide employment to the local villagers, where the majority of the residents had previously been living in poverty. Rikita more recently purchased a second farm that is now producing their cane sugar, turmeric, neem, Indian ginseng, and additional ingredients used in Cocovít products. These two farms now provide employment opportunities to more than 150 local villagers (approximately 80 families) in rural South India, and approximately 150 children are now in school.
Here, her Ayurveda-based beauty rituals steeped in tradition.
A.M. Ritual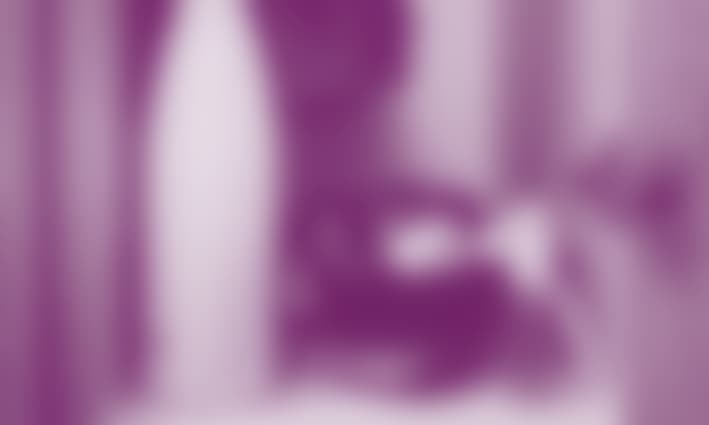 Mornings start rather early for me (5:30 a.m.) and are my favorite part of the day. I start each morning with a glass of warm water and lemon and then head to the gym. The hour at the gym is my alone time, the time when I am able to gather my thoughts and kick-start what is almost always guaranteed to be a jam-packed day.
Since launching Cocovít in late 2014, I've quickly learned the importance staying organized, having a routine, and time management. When it comes to beauty, being efficient is an absolute must; therefore, I am always seeking effective, multipurpose products. My beauty routine is simple and quick during the week—cleanse, tone, and hydrate. I use our Cocovít Coconut Oil to cleanse my face, followed with our Coconut Water Hydro-Mist (exclusive to Anthropologie) as a toner. Our hydro-mist is crafted with powerful ingredients including coconut water, which contain cytokines. Cytokines help regulate cell growth, slow down the aging process of skin cells, regulate the pH, and maintain connective tissues to stay strong and hydrated. Being Indian and not tanning that easily, I always assumed that I didn't need sunscreen, but as I got older I realized that the sun can do damage that isn't always visible to the eye, and since then I have been using First Aid Beauty Pure Mineral Sunscreen SPF 40 year round.
On days when I have meetings or events, my makeup consists of BareMinerals The Complexion Rescue Tinted Hydrating Gel Cream, which has an additional SPF 30, a thick layer of black liquid eyeliner by stila, a few swipes of W3ll People Mascara for mega-long and full lashes, and a bit of color on my cheeks with Glossier's Haloscope.
Staying Healthy in the Midst of All the Craziness
Most days my schedule is completely different. Some days consist purely of production (every Cocovít product is handmade), some are with back-to-back meetings with retail partners or media, and some consist of purely research and development. Since I am often running around Chicago, I always have energy bites and balls on me. My favorite recipe is from Deliciously Ella and consists of medjool dates, almonds, chia seeds, and coconut oil. I am pretty bad about my water intake, so I have to be sure that I always have my S'well bottle filled and with me at all times. Days when I am working from the office or not in meetings I love listening to podcasts, especially with female entrepreneurs—it's always so inspiring. While I always truly enjoy those on the topic of business, I also love podcasts that speak about living an overall healthy, happy life. My current favorites include OnePartPodcast with Jessica Murnane, #Girlboss Radio with Sophia Amoruso, and RAW Talk with Sheena Mannina.
P.M. Rituals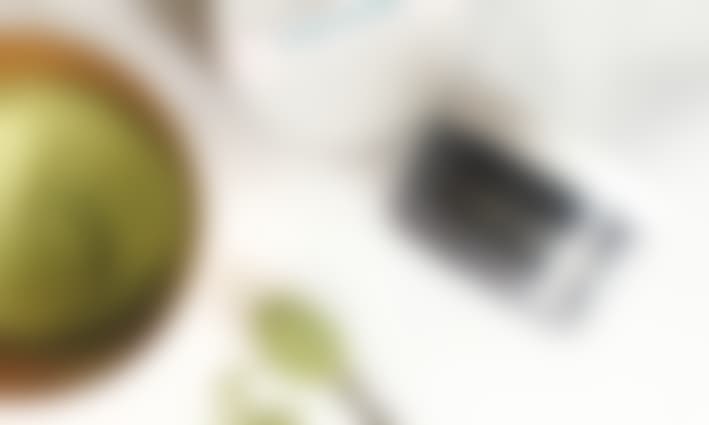 Every evening my husband and I make dinner—it's our time to unwind and relax. I meal plan on Sundays to ensure that we have a variety of healthy cuisines throughout the week (and so we don't resort to ordering in!). Our favorites currently include Mediterranean, Indian, and Mexican.
Post-dinner I always allow an hour for myself, which usually consists of a nice long bath and/or masking. We are in the process of developing bath salts for Cocovít, so it has been a lot of fun testing the various formulas. I use a face mask at least two times a week—my favorite is our Coconut Charcoal Face Mask, which is an effective detox mask, or a DIY mask made of chickpea flour.
This Ayurvedic recipe has been passed down for over four generations in my family and provides smooth, glowing skin:
Ayurvedic DIY Face Mask
Ingredients
2 tablespoons chickpea flour
¼ teaspoon turmeric powder
2 teaspoons honey (I prefer Manuka honey)
Yogurt, milk, or water
Directions
Combine flour, honey, turmeric powder, and slowly add in your liquid (yogurt, milk, or water) as needed.
Start with a few drops and add more as needed.
Apply mixture to clean, dry skin and leave on for 10 to 15 minutes.
Rinse thoroughly; tone and moisturize your skin as usual.
Why This Works
This has been used for centuries in India as it's excellent for an exfoliating face mask that leaves skin refreshed, blemish-free, and noticeably brighter. The anti-inflammatory and antioxidant properties that turmeric possesses can soothe skin blemishes and heal acne scars. Honey is naturally antibacterial and packed with antioxidants, making it an excellent acne treatment as well as slowing down aging. It also boosts the complexion since it is extremely moisturizing and soothing.
And finally, every night before bed I make a nice warm glass of turmeric milk (or "Latte" as they call it of late), which I have been drinking for as long as I can remember and way before it became popular in the United States. Turmeric milk aids relaxation and helps boost the immune system while sleeping. Plus it's excellent for your skin due to its antibacterial and antimicrobial properties.

Turmeric Milk
Ingredients:
2 cups almond milk (or regular milk)
1 tablespoon honey
1 tablespoon coconut oil
1 teaspoon ground turmeric
1 cinnamon stick or 1 teaspoon ground cinnamon
small pinch of black pepper and grated ginger
Preparation:
Pour all ingredients into a small saucepan and bring to a light boil. Whisk to combine ingredients. Reduce heat to low and simmer for up to 10 minutes. Strain the milk if you have large pieces of ginger, cinnamon, peppercorns, etc. To serve, add honey or a dash of cinnamon.