10 Things Healthy, Fit People Never Do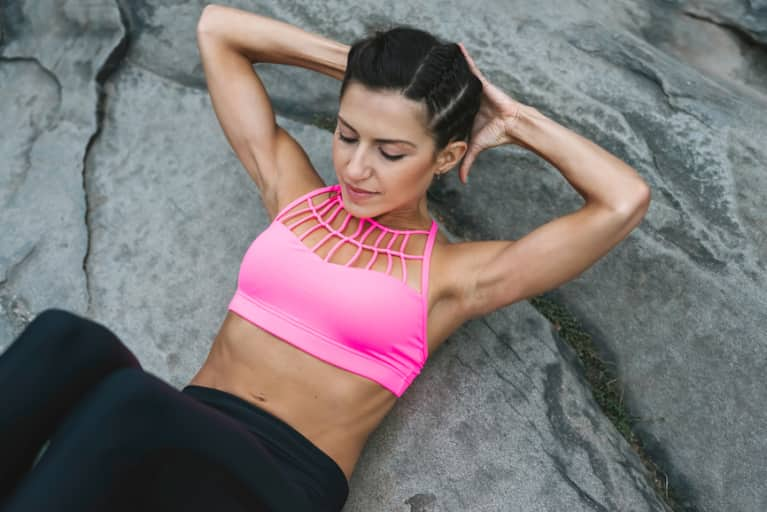 December 26, 2016 — 8:00 AM
Habits greatly determine the size of our waistlines and health. And it's clear that lean folks have different habits compared to overweight ones. In fact, once you start acting like lean people, soon you'll look like them.
Below are 10 things overweight people do that lean people don't.
1. Overweight people are overly fixated on "numbers."
A common habit among overweight people is constantly checking the number of calories in each meal or food label. Even though most people underestimate calories consumed, obsessing over calories will lead to unhealthy eating habits. Instead of counting each calorie, start eating low-calorie, nutrient-dense foods. Chances of overeating are pretty low when you eat high-fiber foods.
Overweight people also obsess over the number on the scale. Weigh yourself once a week and focus on getting stronger and improving your overall health instead.
Unless you're into intermittent fasting, skipping breakfast can hinder weight loss. Eating a hearty meal for breakfast will not sustain you for the rest of the day, but it will save you from gobbling up 10 slices of pizza for lunch. A breakfast rich in protein, healthy fats, fiber, and unprocessed carbs is always the best.
Overweight folks use different tricks like starving themselves, extreme workouts, pills and so on, to lose fat. Unfortunately, these tricks can't work long term. Lean folks, on the other hand, use diet plans and workout regimens they can stick to for a lifetime.
Calories from beverages are worse than calories from solid foods. For one thing, these calories are quickly absorbed in the body and cause blood sugar spikes. Secondly, most beverages lack fiber, minerals, and vitamins. Lean folks mostly drink healthy beverages like water and smoothies.
5. Unhealthy snacking habits.
Overweight folks either overeat healthy snacks or overindulge in junk snacks. Realize that calories from snacks quickly add up and cause weight gain. Make sure your snacks are unprocessed and remember to account for them in your total daily calorie intake.
6. Following a strict or rigid diet.
Lean people don't have as many diet rules as overweight ones. Being too strict on the foods you should and shouldn't eat can cause an eating disorder. Make food choices depending on what's healthy rather than focusing on the foods you shouldn't eat. That said, you should avoid any foods you're addicted to and foods that make you binge.
7. Only training for fat loss.
The mindset of an overweight person is to go through an extreme rigorous training to shed off excess pounds. But this approach will leave you feeling drained and fatigued. Lean folks usually focus on other aspects of fitness like strength, movement, and flexibility.
Foods labeled "lite", "sugar-free" or "zero calories" are often misleading. Such foods usually contain chemicals and hidden calories that cause weight gain. You're better off eating low-calorie, unprocessed foods.
9. Looking for external solutions.
Overweight folks are always looking for the latest cleanse or detox to easily melt away all their fat. Lean people know that the solution is in the mirror. They know that their mindset and daily habits will help them stay fit for good.
10. Relying on motivation.
Overweight people skip workouts if they don't feel motivated and they don't cook when feeling lazy. But lean folks push themselves to exercise even when they don't feel like it. If lean people exercised only when motivated, they'd be overweight too.