This Is How The Hemsley Sisters Navigate The London Wellness Scene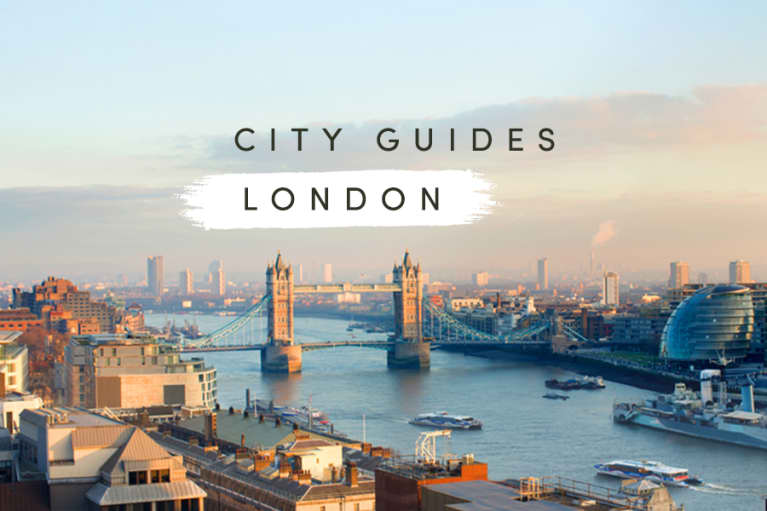 Ready for the ultimate road trip? Our new series will show you where wellness trailblazers are heading to sweat, eat, and unwind in their respective cities. Today, we're traveling through London with Jasmine and Melissa Hemsley, the vibrant duo behind healthy food empire Hemsley + Hemsley.
We've both been South Londoners for years (Jas is based in Elephant & Castle, and Mel just recently relocated to Leytonstone from Brixton). Having worked and played here for most of our adult lives, we have a fair few recommendations on where to unwind, exercise, eat, or simply "be" in the vibrant, crazy, fun, ever-evolving city we call home.
London is a hotbed for emerging talent, so new places are constantly cropping up, and there's always a fresh fitness studio or restaurant to visit. Our list of places to check out is always growing and evolving, but here's a taste of our London right now!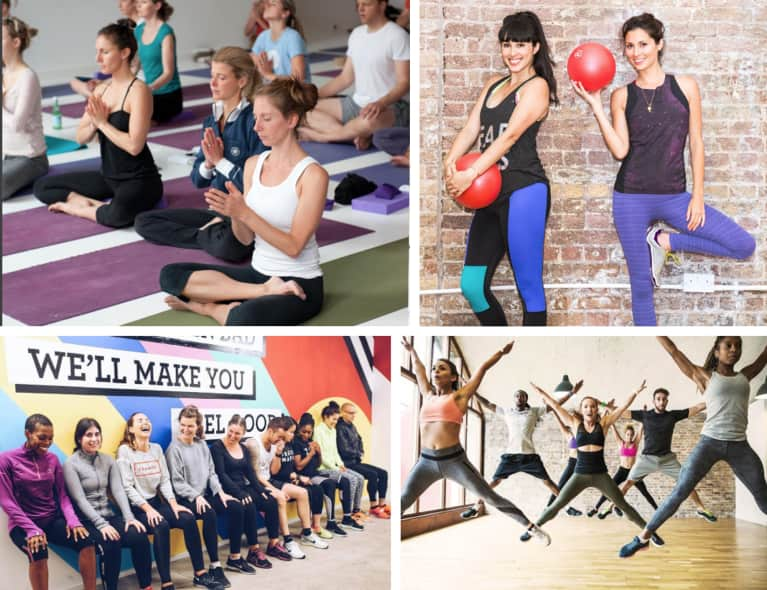 We make time for fitness classes (even on crazy days).
No matter how busy things get, we always try to keep on top of our fitness. We see it as more than purely physical. Aside from keeping you strong and fit, dedicating time to yourself away from work and other commitments leaves you feeling refreshed with a better mood, more energy, and increased focus for the rest of the day. A real win-win!
Whenever we can, we'll wear leggings and vests to work to take advantage of any free hour when we can squeeze in a class. We love FRAME, which has studios in Shoreditch, Victoria, Kings Cross, and Queens Park. They have a huge range of classes from "Bend It Like Barbie" to trampolining, Yin yoga, and Beyoncé dance workshops (Mel's favorite!). For a good yoga sesh, we adore Triyoga, which has studios in Soho, Camden, Chelsea, and Covent Garden. Look out for classes led by Julie Montagu or Nadia Narain.
For outdoor strolls and runs, we love Hampstead Heath in North London. Full of gardens, parks, and wildlife, you can feel removed from the hustle and bustle of busy London while still being under 5 kilometers away from the city center.
We love quirky, cozy spots with fresh ingredients.
London is an exciting melting pot of people and cuisines, from old-school, classic brasseries to new ventures, supper clubs, pop-ups, and "nose-to-tail" restaurants, which champion whole foods and provenance. As for favorites, we love the Canton Arms and Camberwell Arms for daily changing specials. They're local pubs, which feel cozy and homely, ideal for midweek meals with friends or big roasts on a chilled Sunday. Staying South, supper at Brunswick House is always delicious, and the interior is romantic and quirky, full of cleverly curated salvaged and reclaimed furniture. St. John is another favorite, and we've been going there for years. They're all about nose-to-tail eating, which is something we champion ourselves on. Oh, and you'll often find bone broth on the menu!
We keep our own cafes seasonal and wholesome.
For summer refreshers, we love a raw juice, seasonal fruit, and colorful salads while in the winter, it's all about the soups and stews. We try to bring all of this together in our Hemsley + Hemsley Cafe at Selfridges. We opened in April, right in the heart of London, and you can currently find us devouring the autumn menu—full of dishes like mung dal, salmon burgers with flax buns, and almond bake sticky toffee pudding. Jasmine was so inspired by her trip to India this summer that she just opened East by West, a pop-up cafe in Mayfair, serving simple hot dishes and golden milk to put Ayurveda on the map!
We frequent London's bustling farmers markets.
For seasonal ingredients, we love shopping at farmers markets, where we can get to know suppliers and stall owners, like Crystal Palace, Maltby Street, and the legendary Borough Market.
In terms of R&R, there are three key things we do on a daily basis—first of which is getting outside in the morning. Jas loves having a run around Kennington Park with her dogs, and Mel enjoys taking her pup Nelly to her newly local Wanstead Park. Taking yourself outdoors every day for fresh air, a sense of vitality, and vitamin D is so important.
Secondly, we meditate. Just 20 minutes does the trick to dump the day, create clarity, and calm the mind. We recommend that people who want to develop their practice visit our friend Will Williams to learn Vedic meditation. Jasmine and her partner Nick studied sound therapy last year, and they often visit gong baths to totally relax and recuperate too.
We keep up with nighttime routines.
Lastly, we enjoy a wind-down routine in order to get a good night's sleep. We'll often light softly scented Neom candles, put away our laptops, and listen to some relaxing music. In terms of rejuvenating and healing, nothing beats sleep—it's free, easy, and it feels amazing.
Want to see how other wellness leaders are spending their days all across the map? Check out the rest of our City Guides here.