City Guide: How Outdoor Voices Founder Tyler Haney Is #DoingThings In Austin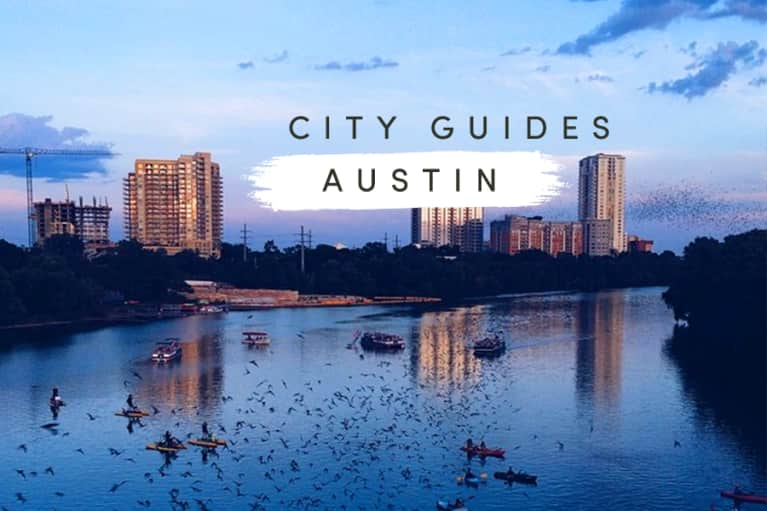 Ready for the ultimate road trip? Our new series will show you where wellness trailblazers are heading to sweat, eat, and unwind in their respective cities. Today, we're traveling through Austin with athleisure guru and Outdoor Voices founder Tyler Haney.
I first visited Austin, Texas, five years ago, expecting a dry, dusty desert city. Boy was I wrong! What I found was a place filled with life, water, and greenery—I've been splitting my time between Austin and NYC ever since.
I think Austin is the most recreational city in the world. It really epitomizes the "doing things" mentality—there are always people jogging, biking, walking dogs, and having fun on the trails right downtown.
Here's a taste of my Austin.
I explore the scenic trails.
Lady Bird Hike and Bike Trail is close to my house, so it's super convenient for me to jump on for a run. It's set up in loops, which makes it easy to do a casual 3-mile jog, or take on 7 to 10 miles if I'm feeling ambitious. Usually my runs on the trail end with a dip in Barton Springs or Deep Eddy—a spring-fed pool that's perfect for early morning laps or kickboard convos with pals.
I mix it up with boutique fitness classes.
Ballet Austin has the best dance classes while Castle Hill Fitness wins for most character and awesome instructors. And though I haven't made it yet, I've heard great things about LOVE Cycling. Austin is obsessed with David Garzas' class on Tuesday mornings.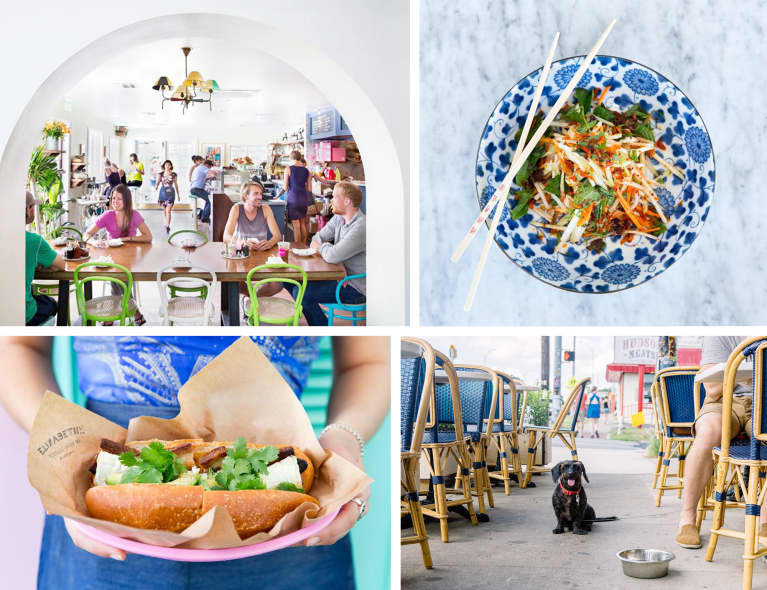 I hit up Elizabeth St. Cafe for lunch every day! Well, not quite, but I go as often as I can. They have the best spring rolls and buns. Castle Hill Cafe's Joyride smoothie has so many goodies in it (think: cacao, hemp protein, banana, rice milk, spiraling), and I usually end up pairing it with a kale salad and a bag of trail mix for healthy on-the-go snacking. June's is another fun spot with an awesome pub night on Sundays.
... and stay true to the originals.
Whole Foods is definitely my go-to grocery stop in Austin. It's cool because you can drive by the original location, and then just down the road you'll see their giant new store.
I check out a music set whenever I can.
The Continental Club is the best jazz club on South Congress (Austin's cultural district), and it's made it the music town it is today. Best on a weekday night!
I went to my first UT football game this fall and I'm hooked. I also try to play a round at Lions Municipal Golf Course whenever I can—it's the best public course (#save MUNY)! And there's nothing better than hopping on a boat with a few friends to water ski and tube around Lake Austin.
I take a light jog or walk.
A 3-mile jog on Ladybird Hike and Bike at a short, recreational pace helps me move my body and clear my mind. I also love taking morning walks with my pup, Tony.