7 Things You Need To Know Today (October 18, 2016)
mbg Contributor
By Leigh Weingus
mbg Contributor
Leigh Weingus is a New York City based freelance journalist writing about health, wellness, feminism, entertainment, personal finance, and more. She received her bachelor's in English and Communication from the University of California, Davis.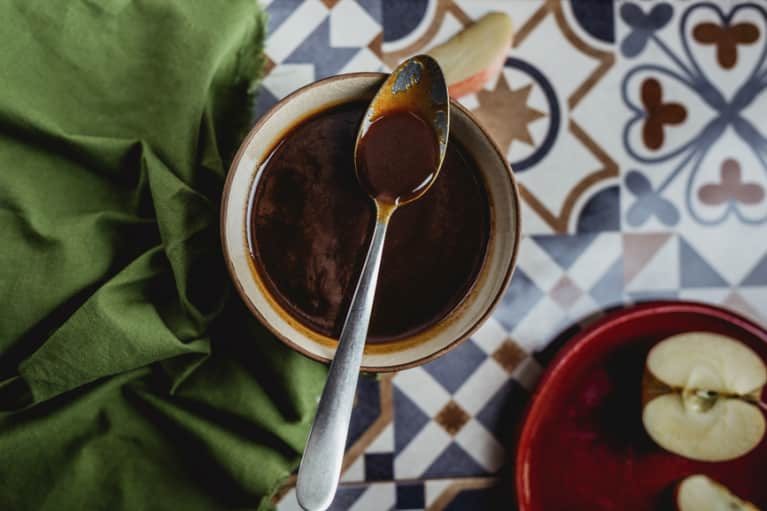 October 18, 2016 — 9:00 AM
1. This spoon will make healthy eating taste a lot like chocolate.
Scientists at the University of London are in the midst of developing a spoon that uses low-level electrical currents to trick the taste buds into thinking they're eating something they aren't. Chocolate-flavored kale, anyone? (Grub Street)
2. There are 16 million unrecycled plastic bottles heading to landfills in Britain on a daily basis.
That's almost half of the 35.8 million plastic bottles used every day in Great Britain. Recycle Now estimates that the number of plastic bottles evading recycling between now and the end of 2020 could reach 29 billion. That's bad news for the ocean, and the world in general. (Treehugger)
3. Twitter can tell us a lot about our health.
Areas that tend to speak positively about healthy foods tend to be healthier overall. Makes sense. More interestingly, areas considered poor or areas with a high concentration of large families are less likely to mention healthy foods, suggesting that certain geographical regions have fewer resources to support healthy lifestyles. (EurekAlert!)
4. Marmite is officially in crisis mode.
Marmite, the beloved yeast extract that's been England's favorite spread for years, is having a rough few months. As the country suffers repercussions of Brexit and the resulting economic downturn, Unilever, the producer of Marmite, has increased its price, and major British grocer Tesco is not having it. The company has since extracted all Unilever products from its website. RIP, Marmite. (Grub Street)
5. Cucumbers are the new kale.
The newest superfood has been hiding right under our noses. Cucumbers are a common element of many "celebrity" diets, and we finally understand why. Professor of horticulture and pro-dean at the University of Sydney Robin McConchie says they are hydrating, low-calorie, and contain a nutrient combination that's particularly helpful in creating balance in the body, improving skin, banishing stress, and helping in weight loss. We'll have another helping of cucumber salad, please and thank you. (Body+Soul)
6. Got a kid with food allergies? A teal pumpkin can help with that.
This Halloween, more than 100,000 families are participating in the Teal Pumpkin Project in honor of children who can't eat certain foods. Along with painting a pumpkin teal, this project asks families to provide fun non-food Halloween treats, like scented pencils and small toys. (Food Allergy Research & Education)
7. The Great Barrier Reef isn't dead, but it's in trouble.
After writer Rowan Jacobsen published an obituary to the Great Barrier Reef, the world went into uproar. Russell Brainard, chief of the Coral Reef Ecosystem Program at NOAA's Pacific Islands Fisheries Science Center, told HuffPost that he believes the article was highlighting the urgency of the situation but that those who don't have any context "are going to take it at face value that the Great Barrier Reef is dead." (CNN)