Super-Sore From Your Workout? Here's Why Blueberries Are Your Recovery Food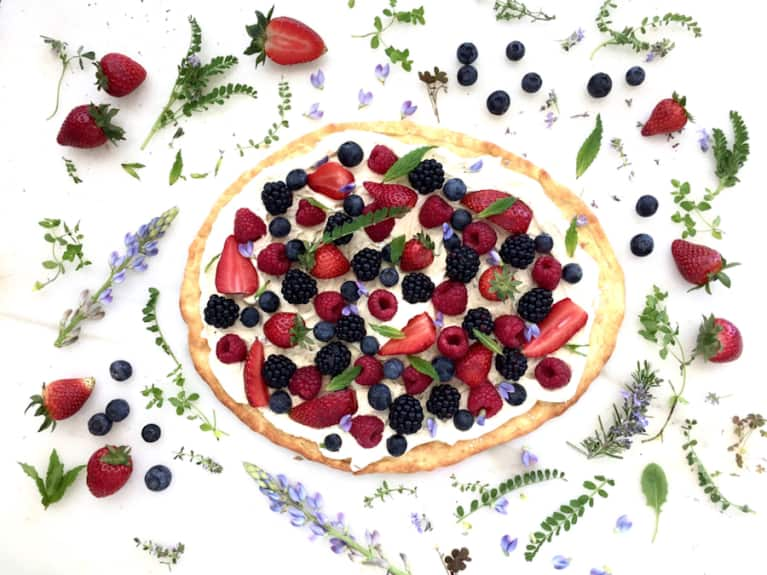 Packed with nutrients, berries are not just a delicious snack but a healthy one, too. Plus, they can help you lose weight.
Unlike other types of fruit, berries are perfect for a low-carb diet. They also contain far fewer calories than other fruits. For example, a banana has around 100 calories and 20 grams of carbohydrates, whereas 100 grams of blueberries has only 40 calories and 7 grams of carbohydrates.
Are you looking to lose weight and want to find a high-protein snack for after your workout? Try some Greek yogurt with fresh or frozen blueberries and a little vanilla. This gives your muscles power without compromising your weight-loss goals.
Berries get their marvelous red, purple, and blue-black colors from anthocyanins, powerful antioxidants that neutralize free radicals.
If you're training at high volume or are under a lot of stress, a sufficient supply of antioxidants is important to avoid oxidative stress, which can make you more susceptible to certain diseases.
Studies have shown that berries, in contrast to some other types of fruit, contain very high levels of anthocyanins. This makes them a real nutritional wonder and a natural immune-system booster.
Berries are full of vitamins and minerals. When it comes to vitamin C, for example, black currants can't be beat. In a 100-milligram serving they contain nearly twice the recommended daily requirement for this vitamin. Thus, a handful a day gives your body more than enough vitamin C.
Additionally, black currants are a valuable source of fiber. Fiber keeps you feeling satisfied and slows the absorption of sugar in your body, which can help prevent blood sugar spikes and the sugar cravings associated with them.
Why are increases in blood sugar bad for your weight? Because they cause insulin to be released.
This hormone, which is produced by the pancreas, is responsible for lowering your blood sugar levels. It also plays a role in the storage of fat in adipose tissue (a common type of connective tissue).
If you eat a lot of sweets and white-flour products (these are low in fiber), your blood sugar levels will rise sharply, causing your body to release a lot of insulin. This promotes fat storage and weight gain.
A balanced, high-fiber diet combined with regular exercise, on the other hand, will supercharge you and help you burn fat.
Berries are a very versatile fruit. They are great for adding an extra burst of fruity flavor and valuable vitamins to sweet as well as spicy dishes.
Try giving your salad a boost with some fresh berries. They are the perfect sweet counterpart to sour vinegar or lemon. Berries are also responsible for giving smoothies their vibrant red or purple color. And they are a healthy way of satisfying your sweet tooth between meals.
Visit the Runtastic blog for more tips on healthy nutrition and fitness.