Yes, Little Changes Make A Difference. Here's How To Go Green The Right Way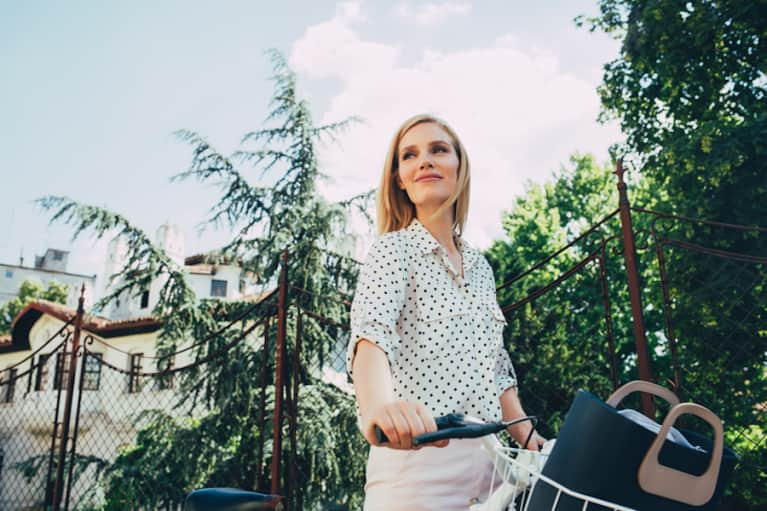 I started my own green journey six years ago, when I decided to quit my corporate job and go back to university to study sustainability. But within the first months at school, I became devastated. Every day I was confronted with the fact that the way we live our lives is eventually going to destroy the planet.
In order to do my part, I became an unofficial sustainability campaigner, lecturing anyone who would listen about the importance of plant-based diets, reduced carbon footprints, and a shift away from consumer culture. Meanwhile, I felt like I was struggling to live up to my own standards.
Instead of focusing on what you are not able to do, focus on what you actually can do.
In trying to live a 100 percent sustainable lifestyle, I could only fail. I never felt like I was doing enough, not making enough of a dent in my housing, transportation, electricity—anything really. I become incredibly unmotivated.
That's when I realized I could either give up, justifying my actions with the excuse that one person doesn't make a difference anyway, or I could find a way to deal with the struggle.
Luckily, I took the second option. These are the three steps that helped motivate me to keep going:
By becoming aware, you can get your power back and learn to control your negative thoughts. Meditation is a great tool for this, or you can just leave yourself little reminders here and there. A reminder could be an alarm on your cellphone or a little note stuck to your bathroom mirror. Try to come in contact with these at least five times daily and let them remind you to become aware of your thought process in that moment. Are you beating yourself up? Or cheering yourself on?
2. Change your perception.
Once you are aware of your thoughts, you can actively choose how to shift them. Your perception determines how you feel about a situation, so fuel your efforts by changing your point of view. Instead of focusing on what you are not able to do, focus on what you actually can do. It's OK if you feel like you don't do enough, because it motivates you to keep going. But always take this feeling for what it is—a push in the right direction.
Not surprisingly, this is the most important part. Once you accept that you can't be perfect, keep pushing, keep doing something, and keep challenging yourself. Set small goals for yourself like going zero-waste for a month, eating vegan for a day, or being plastic-bag free for a year. Acting sustainably might take some effort to begin with, but in the end you'll be rewarded by living in line with your values.
I am not trying to do it all at once anymore. Instead, I try to improve on a daily basis. If I don't manage to live up to my standards, I don't blame myself, but I accept the situation and try to do it better the next time. And trust me on this: What you do does matter.
Here are some ideas on how to get started living a little greener: