8 Things You Need To Know Today (October 17)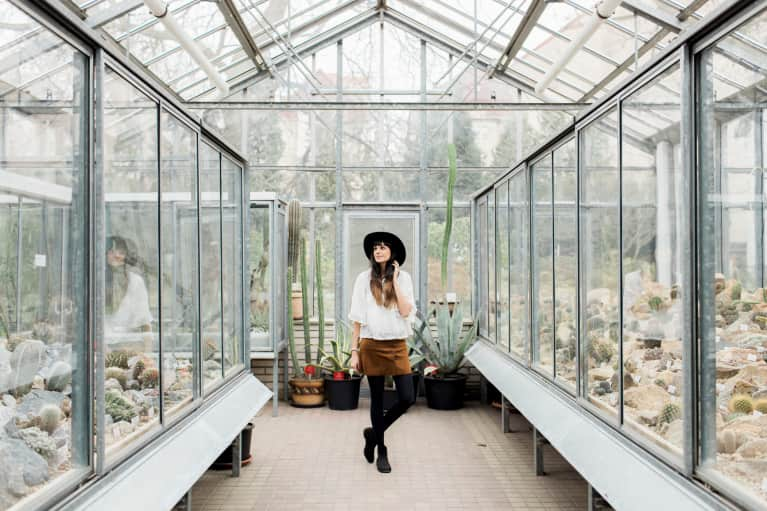 1. Detroit has found the perfect use for abandoned homes.
A group of artists and architects is turning the city's abandoned properties into fictional greenhouses, filled with species that can't usually weather Michigan winters, like fig trees. This is just the latest chapter in Detroit's booming urban agriculture story. (The Atlantic)
2. Artificial limbs can feel things now, and it's really, really cool.
Medical researchers have created a robotic arm that is not only controlled by the mind of the person it's attached to—but can restore a sense of touch for paralyzed people who have lost it. Insane! Raising awareness last week, Obama fist-bumped a paralyzed man with an artificial arm that moved with "impressive precision"—we have to agree, we're very impressed. (Washington Post)
3. Fitness trackers stink at measuring heart rate, and it's an issue.
Well, it's more than one issue. First, in a small study, devices generally underestimated heart rates of users, and second, the harder someone exercised, the more inaccurate it was. This could be problematic for someone who routinely pushes too hard or frustrating for anyone who is trying to accurately measure activity levels. Feeling betrayed? Us, too. (The Verge)
4. Astronauts going on Mars mission could face brain damage.
Exposure to "highly charged and ionized particles" during lengthy bouts of travel in deep space could cause cell damage resulting in effects similar to dementia. While the craft will have radiation shielding, there's no way to make sure all particles that could affect the astronauts stay out. While the effects are not expected to be drastic, there's no way to know how much damage could be caused before the trip is made. (CNN)
5. Model Anthea Page has gotten staph from dirty makeup brushes and is speaking out about the problem.
The Australian model says she made her concerns about certain unhygienic practices known to the "qualified" makeup artists at her most recent job but came home with an eye infection that required antibiotics. Not chic. (People)
6. Liver cancer is now linked to obesity and type 2 diabetes.
New research shows that liver cancer, the sixth most common form of the disease, can be directly linked to obesity and type 2 diabetes. The research, which pooled data from 14 studies with more than 1.5 million participants, stated that being overweight can increase one's risk of liver cancer by anywhere between 21 and 142 percent. Having type 2 diabetes more than doubled the risk of liver cancer, even among non-overweight people. (NYT)
7. Baby wipes for adults are a thing, and they're wrecking our sewers.
Flushable adult wet-wipe brand Dude Wipes markets its product as more luxurious toilet paper. But it turns out that these wipes may not be so flushable after all, and lawsuits across the country are claiming that they clog municipal sewer systems. (The Atlantic)
8. Stanford psychiatrists have developed a test to see if you'll respond to antidepressants.
A group of researchers from Stanford has created a tool that could help predict—with striking accuracy—if someone with depression will respond to antidepressants. Now that's laughing in the face of depression. (Business Insider)