Here's What You Can Do To Improve Your Heart Health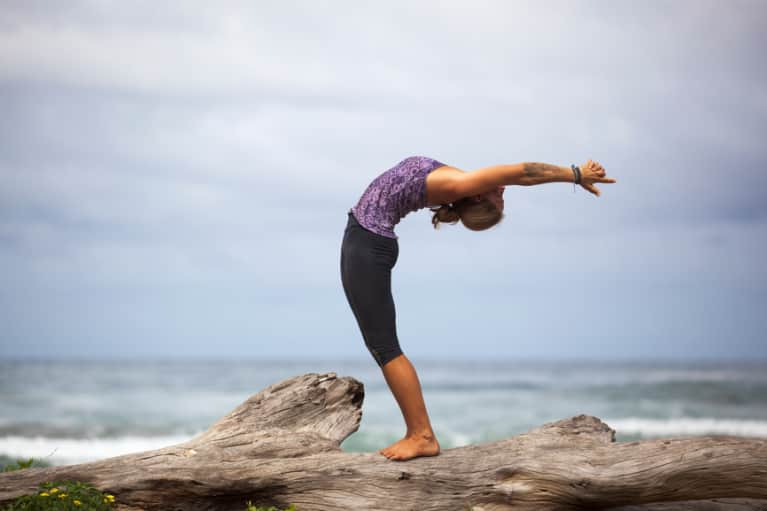 Yoga is an ancient spiritual and cultural tradition in India made popular in Western culture over the past three decades.
I live in New York City, and not a day goes by when I don't see at least 10 people walking to class with yoga mats. And why not? Yoga promotes flexibility, balance, strength, focus, and calm.
Year after year, cardiovascular disease emerges as the No. 1 killer of both men and women in America. And we continue to look for ways to combat this deadly disease. Can the practice of yoga help fight heart disease and improve cardiovascular health?
Here's what the research has to say.
There is a large body of published research demonstrating that yoga improves glucose tolerance, insulin sensitivity, stress, cholesterol, blood pressure, arrhythmias, and exercise capacity. Examples include a study out of the University of Kansas looking at patients with atrial fibrillation—one of the most common heart rhythm problems in this country. They found that patients who practiced yoga for 45 minutes, three times per week, had half the episodes of abnormal heart rhythm over a three-month period compared with prior levels.
And that's not all: Another small study showed that in patients with congestive heart failure, yoga improved flexibility and exercise capacity.
However, most of the available research is in small nonrandomized patient populations, without a control group. As it turns out, there are relatively few randomized controlled studies looking at the benefits of yoga on cardiovascular disease. The ones we do have, however, are promising. In a 2000 study, 42 men with known coronary artery disease were randomized to either a yoga-based exercise program or none for one year. The yoga group had better exercise capacity, less chest pain, improved lipid profiles, and less need for repeat cardiac interventions/stenting within one year.
A 2002 study that appeared in the American Journal of Cardiology looked at 57 seniors and randomized them to three treatment groups, one of which was a multimodality intervention program (Maharishi Vedic Medicine, or MVM) including diet, exercise (yoga), and stress reduction. The MVM group had a statistically significant improvement in atherosclerotic plaque size measured in the carotid arteries.
Finally, a 2004 study demonstrated that in 71 patients with coronary artery disease, the group randomized to one year of yoga-based exercise had improvements in lipids, regression of disease, and arrest of progression of disease.
Regardless of how large or rigorous the available data, I continue to advise all of my patients, young and old, male and female, to consider trying a yoga practice. Practicing any regular exercise routine is itself a marker of health and wellness. Beginners should always go slowly, and seniors should be monitored carefully by an instructor. It can't hurt to try—and I think your heart (and mind) will thank you.