This New Nutrition Kit Pinpoints The Perfect Diet For Your Body
mbg Chief Content Officer
By Olessa Pindak
mbg Chief Content Officer
Olessa Pindak is the chief content officer at mindbodygreen and one of the hosts of the mindbodygreen podcast. Formerly the executive editor at Prevention, she's worked at Condé Nast, Rodale, and Martha Stewart Living Omnimedia.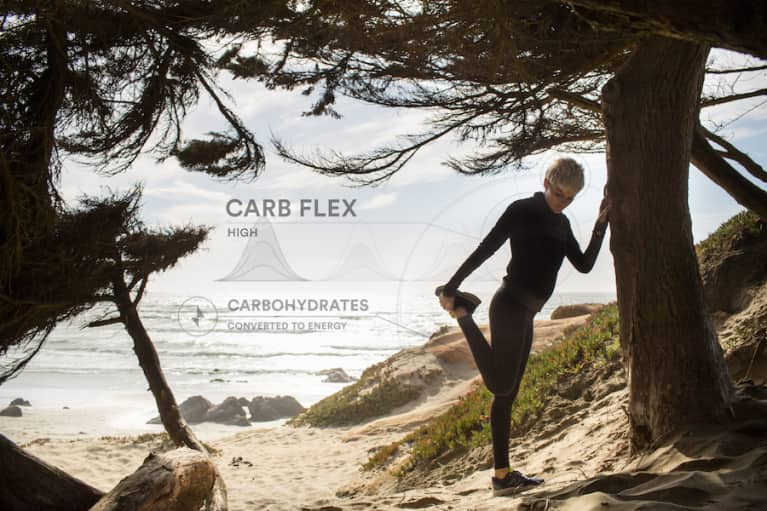 October 25, 2016 — 13:00 PM
Here at mbg we've long felt that "one diet for everyone" isn't the way to go with food. It's even part of our philosophy and is why we feature Paleo one day, plant-based the next, and vegan a week later. We, like you, have discovered that over time, you learn your body and what's best for it. For most of us, it's a long process of trial and error and paying close attention to the signals our bodies give us.
Habit is the first at-home kit to provide an instant understanding of how food affects your body.
What if it didn't have to be so complicated? What if there was a process that took only a few hours and could tell you everything you ever wanted to know about food and your body? What if one test could resolve once and for all whether you're really sensitive to gluten, how you tolerate caffeine, and tell you for sure if nightshades really irritate your system?
Neil Grimmer says that day is here. Today, he's announcing a brand-new company called Habit, a personalized nutrition company that, through the help of an at-home test kit, gives you a customized plan for an optimal way to eat for your body. The kit measures different biomarkers including blood, DNA, body metrics, lifestyle, and includes a metabolic test and will give you specific recommendations on what approach to food will work best for you. The kit comes with a personalized 20-minute coaching session to help you understand the results, and the company will even offer a food delivery service with meals customized to your specific nutritional needs delivered straight to your door.
Grimmer, who spoke at Revitalize this year about the future of personalized nutrition, says the goal is to go from "test to table," offering a complete, personalized food experience.
Neil Grimmer's health journey: from ironman to exhausted
As the founder of Plum Organics, Grimmer has been in the nutrition space a long time, but as an entrepreneur, his own health and wellness took a backseat until he sold Plum to Campbell's. In 2013 (at his wife's urging), he finally took a look at his own health and realized how far he'd strayed from the ironman athlete he used to be. Working with systems biologists Dr. Leroy Hood and Dr. Ben Van Ommen, he did DNA tests, blood tests, and metabolic tests and learned about his own body and risk factors. "For one, I used to drink three huge cups of Peet's Coffee a day, but I have a caffeine sensitivity and metabolize caffeine a lot slower, so I was disrupting sleep and accelerating the risk factors I was seeing." He came away and realized there were two paths: "One path is a pharmaceutical path and the other is lifestyle nutrition." He chose nutrition. By following a customized plan that was low-fat, low-carb, and high-protein, he felt better. "I had a new sense of energy and vitality that I haven't had in years," he said. It was then that he had the big epiphany: "Honestly we should all have access to this kind of information about ourselves; we should all have it described in simple, understandable terms that empower us to make smart choices about how we eat and how we live." Grimmer wanted to build a company that made it as simple as possible. The kit itself speaks to that ease: Shaped like a book, you walk through the pages, pull out needles to prick your skin and send in blood samples, and swab your cheeks for DNA samples. The whole process of testing costs about $300, takes just a few hours, and is meant to do at home what took Grimmer weeks of visits with top doctors in the field.
Knowledge is power, and Habit empowers the wellness-obsessed.
Right now, Habit is taking orders and will ship kits in January to people in the Bay Area, but they have plans to expand and a pretty impressive team to help them. Campbell's is the sole investor of Habit, investing $32 million. Grimmer has also pulled on scientific advisers including Dr. Hood, Dr. Price, systems biologist Dr. Nathan Price, and Dr. Joshua Anthony, PhD, VP of global R&D at Campbell's.
There are a lot of questions to be answered still about what it's really like to use, how accurate the results will be, and whether the company is able to get around regulations in some states to distribute home-testing kits. But as far as we're concerned, they can't come to Brooklyn quickly enough. No matter how much we can fine-tune our own diets, we really want to know...is it the nightshades?