Trending: Slogan Sweatshirts That Are Totally Reading Our Minds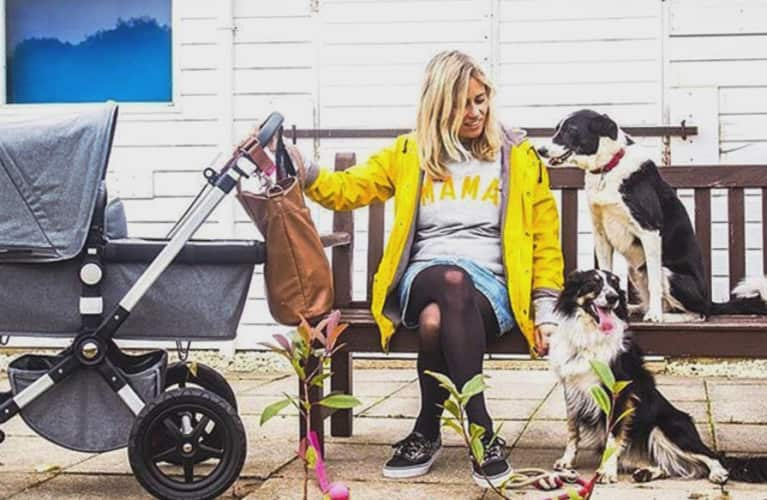 Our editors have independently chosen the products listed on this page. If you purchase something mentioned in this article, we may
earn a small commission
.
Slogans sweaters are at saturation point. From Whoopi Goldberg wearing a label du jour Vetements "May the Bridges I Burn Light the Way" hoodie on U.S. daytime TV, to the puntastic proliferation in the yoga world—on one recent retreat we spotted no less than five attendees who were "Namastay-ing in Bed"—words can help us feel better on a bad day and let people know our frame of mind without us having to open our mouths. Which, as we're sure you'll agree, can be pretty useful sometimes.
But slogan sweaters can be so much more than just brandishing a pithy statement on your chest—many also generate funds for great causes. So by choosing carefully you not only donate much appreciated money through the purchase, but you also get to use your body to share a message you value. It's as tribal as it gets.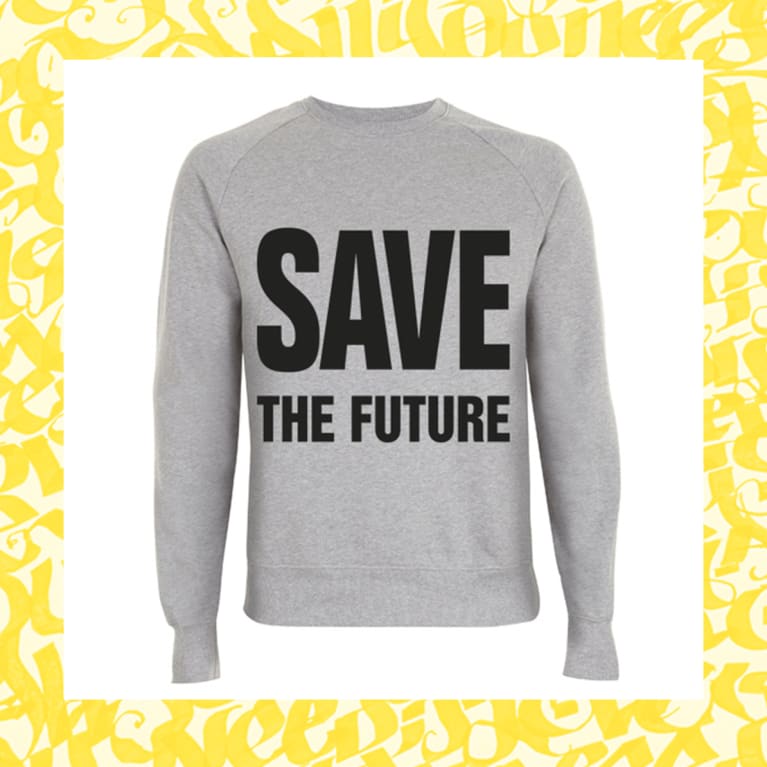 "Save the Future"—a stark message but one the Environmental Justice Foundation feels passionately about. They are one heck of a determined nonprofit that invests time and money to protect the people, natural world, and wildlife causes that fall off other organizations' radars. This design is by Katherine Hamnett—the original '80s political statement tee maven.
Tribe: Eco fashtivists—other EJF collaborators include Luella, Kenzo, Dame Vivienne Westwood, and Christian Lacroix.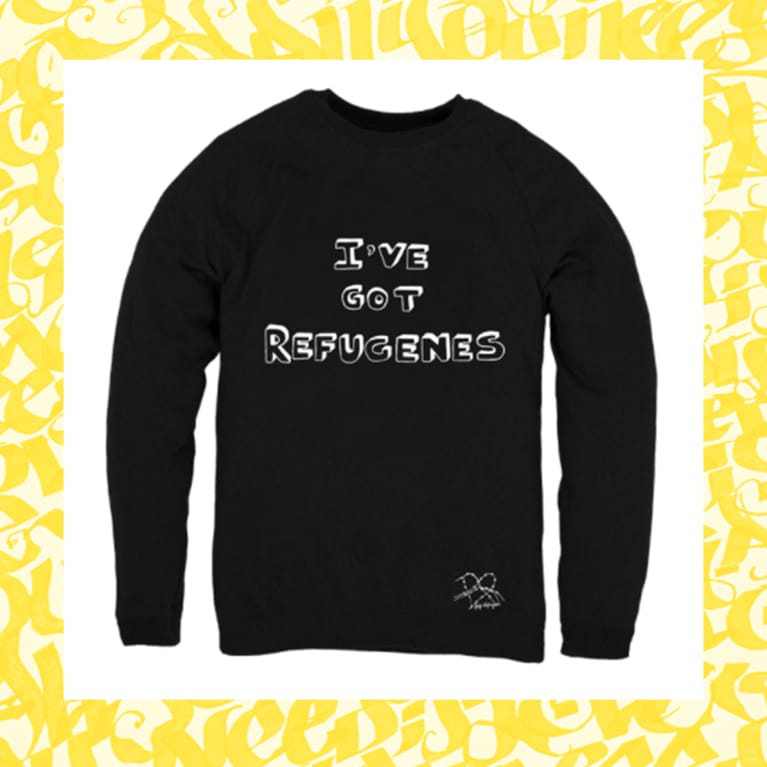 Show your solidarity with those affected by the global refugee crisis by wearing this "I've Got Refugenes" sweater by Bella Freud for Help Refugees. This grass-roots charity started life as a social media campaign in response to the appalling conditions in the Calais Jungle—they are now a major supporter of the global refugee crisis.
Tribe: Everyone—as Help Refugees say: "We are all children of migrants and refugees."
The Patriarchy Is a Pyramid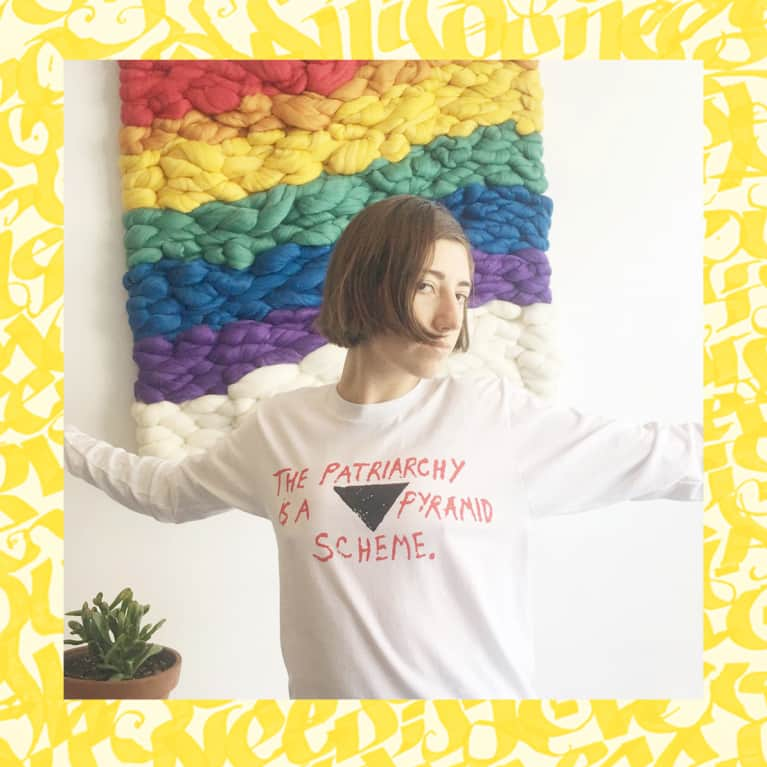 The powerful "The Patriarchy Is a Pyramid Scheme" phrase and graphic came out of conversations and actions between artists Ginger Brooks Takahashi, Dean Daderko, and A.L. Steiner in Brooklyn in the early 2000s. Otherwild (the LA/NY-based concept store/design studio/community space renowned for their cult "The Future Is Female" slogan tee) want this conversation to continue—and in their bid to do so will donate 25 percent of the sale profits to enlaceintl.org.
Tribe: Recently spotted on Kim Gordon. Intersectional feminists who want to shine a light onto the multifaceted oppression of the patriarchy.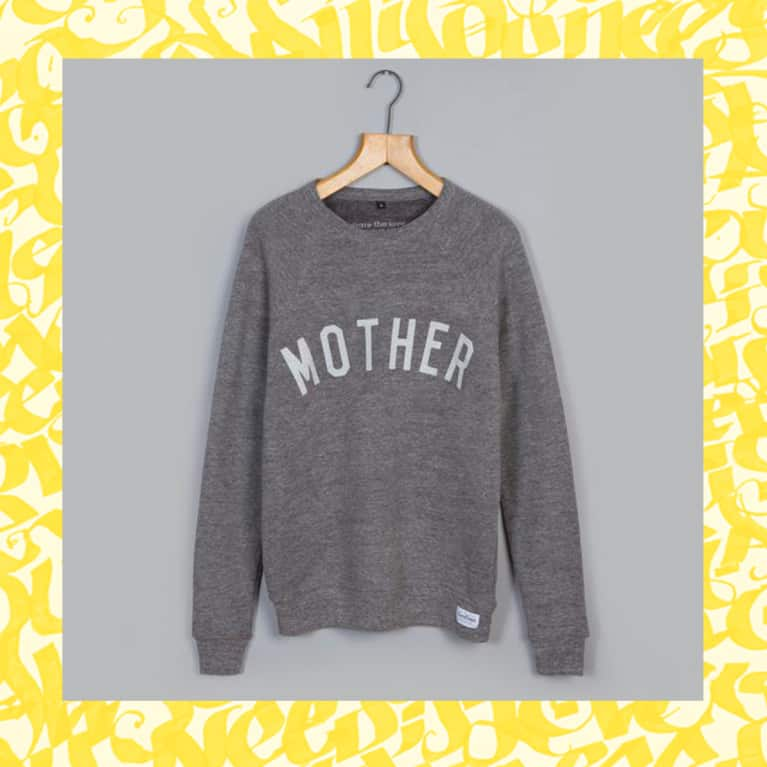 Taking the United Kingdom by storm, #GoodTees by Selfish Mother is the brainchild of UK journo Molly Gunn. Modern moms show their tribal stripes in simple sweaters inscribed with the likes of "Mother" and "Winging it" across the front. The sale from these sweaters has so far generated hundreds of thousands of pounds for charities including Women for Women International.
Tribe: Conscious, style-savvy modern mamas and their famalams (models Laura Bailey & Karen Elson feature in the current campaign).
To Write Love on Her Arms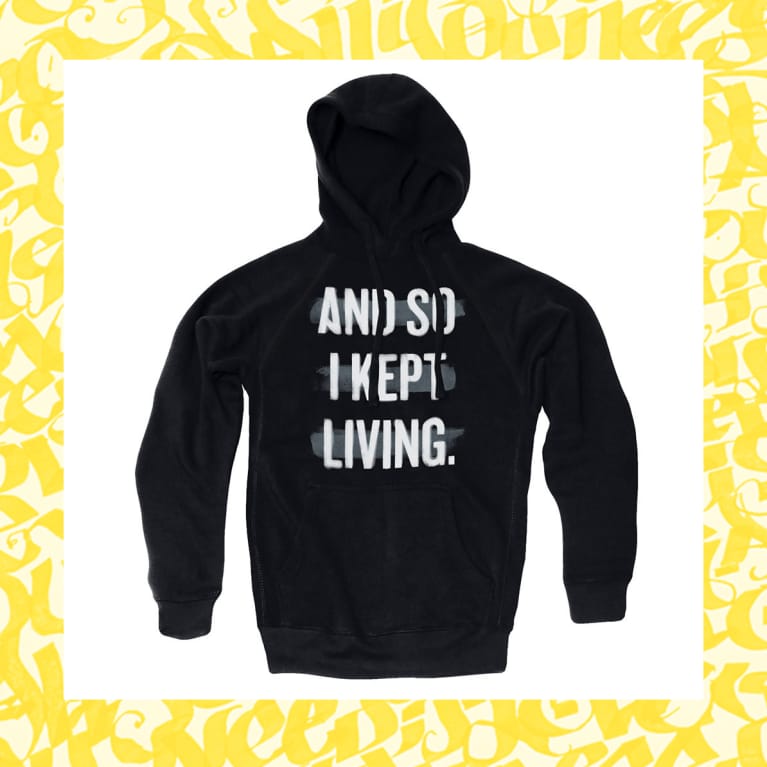 To Write Love on Her Arms is a nonprofit movement dedicated to inspire hope, offer help, and fund treatment for people struggling with depression, addiction, self-injury, and suicide. Originally started by one man to help one friend through her treatment and recovery, they have now raised and invested over $1.5 million. "And So I Kept Living" is just one of their poignant slogan messages.
Tribe: Courageous souls who will wear their heart on their sleeve to keep the conversation about mental health open.