8 Things You Need To Know Today (October 13)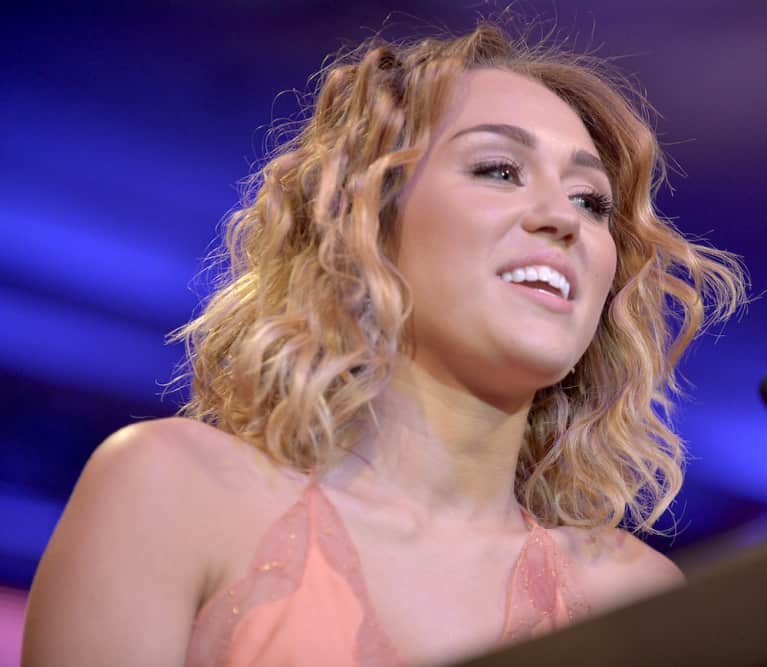 October 13, 2016 — 9:24 AM
1. Miley Cyrus speaks to the fluidity of sexuality and sexual preference.
In a new interview with Variety, the actress said she is pansexual, meaning she is attracted to people of all sexes, sexual orientations, and gender identities. "My whole life, I didn't understand my own gender and my own sexuality. I always hated the word 'bisexual,' because that's even putting me in a box," she explained. (Rolling Stone)
2. Snow leopards are the latest species threatened by climate change.
A new study shows that less than one-third of their cold-weather, high-elevation habitats will be safe from the consequences of climate change by 2070. Since snow leopards sit at the top of the food chain, their disappearance will likely reverberate through the rest of the ecosystem. (Vice)
3. We have a new planet to welcome to our solar system.
Scientists have discovered a new planet that's about 8.5 billion miles from the sun, which is farther away than Pluto. The planet, called 2014 Uz224, is 330 miles across and qualifies as a "dwarf planet." (Scientific American)
4. Driving might be bringing you down.
If you live in a city that discourages driving, you're in luck. According to a new survey, all that time spent biking, walking, or using public transportation improves your well-being a lot more than sitting in a car does. (Gallup-Healthways Well-Being Index)
5. Taking antidepressants while pregnant is now associated with language disorders in children.
A new study found a link between women taking SSRIs while pregnant and language disorders like dyslexia. The risk is relatively small at 1.37 percent, but as one doctor put it, "I don't think individuals have to worry about this, but I do think at the population level, it makes a very big difference." (CNN)
6. Meet the woman turning her body into art after battling cancer.
When Sue Cook was diagnosed with an aggressive form of breast cancer and underwent a double mastectomy, she decided to get a unique mandala-inspired tattoo." After reaching my unexpected five-year remission, I began reclaiming my body to show that cancer doesn't always have to leave the last mark." (Huffington Post)
7. Silk just got that much cooler.
The power of science is incredible. What happens when silkworms eat graphene or single-walled carbon nanotubes? They create material strong enough to be used for protective fabrics, biodegradable medical implants, and eco-friendly wearable electronics. This could be huge. (Scientific American)
8. Does "math" have a gender problem, or do we?
New research suggests that the way we talk to school-aged girls about math puts them off, implying that it's better suited for their male counterparts. And it's showing: While women earned more bachelor's degrees than men in 2013, only 43 percent of them were in math, with 19 percent in engineering and 18 percent in computer science. How's that for an equation that needs balancing? (CNN)