The Day After Yoga Teacher Training: Now What?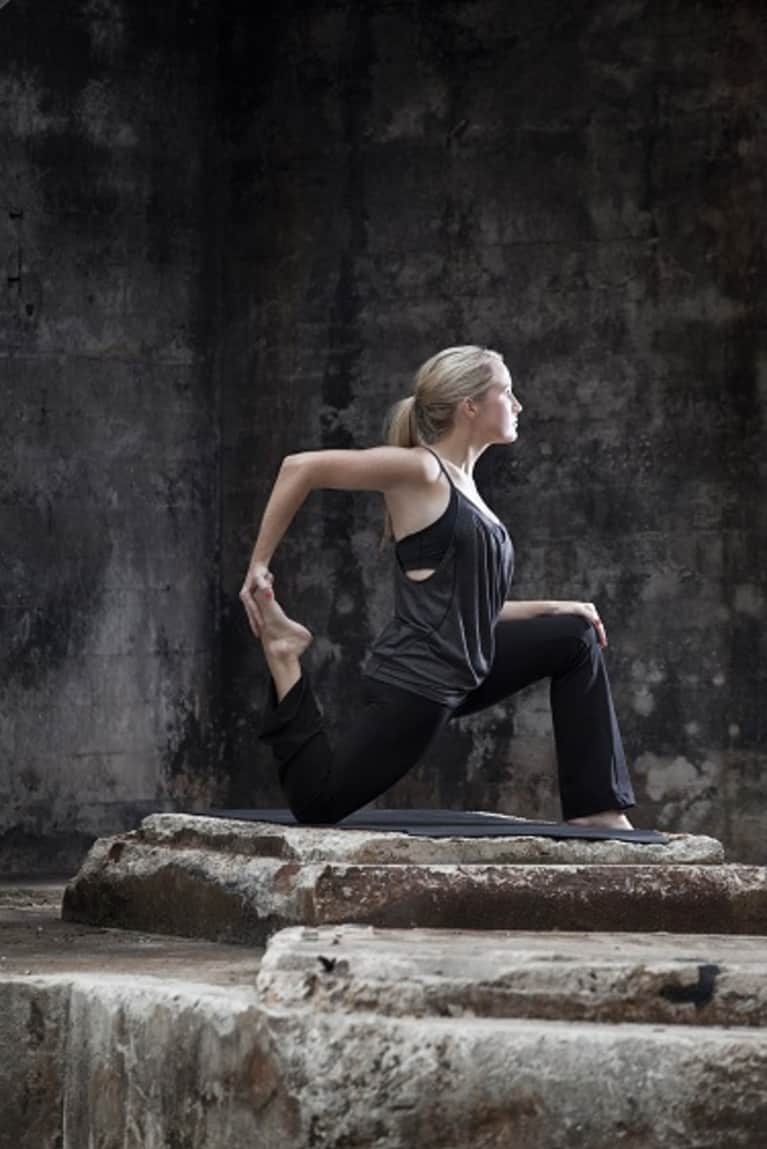 On the last day of my yoga teacher training course, I hailed a taxi, hopped in, and realized I truly did not know where to ask the cab driver to take me. I was laden with anatomical diagrams, inspirational quotes, kriya accessories and asana flashcards, still teary eyed from the intense friendships developed and the realization that the collective journey of my class was both ending and beginning at once. I felt as if I was all packed for a journey with no destination.
If you've completed a yoga teacher training, you remember the vulnerability, the self-exploration, the breaking of your own barriers that occur through your journey of well over the minimum 200 hours of commitment. Exhilarating no doubt, but I also discovered this journey was brief when considered alongside of the lifetime of teaching that I hope lies ahead.
As recent graduates of YTT programs, we rarely waltz onto a studio's class schedule or begin teaching full classes immediately. So as my taxi rode aimlessly through Hong Kong (hello, metaphor), I gathered my wits and outlined my post-YTT plan of action. I am still adding to this list daily, but these first steps helped me shift from feeling like a teacher poseur to quite possibly a real live yoga teacher.
1. Recommit to your own practice. After months of depending largely on YTT to deliver your regular practice, you are now on your own to develop a home practice or commit to routine class attendance. It is important during this time that you continue to grow in your own yoga. Even in your future role as an instructor, remember that you were and will remain forever a student. Apply this to your ongoing learning of the many elements of a healthy yogic lifestyle and related developments and news in yoga and related fields. 
2. Do your market research. Start by attending as many yoga classes and workshops in your community as you can to experience what is being offered, who is teaching and who is attending. This will help you determine a niche, make valuable relationships among fellow yoga teachers, and best understand the intricacies of your area yoga community. Begin thinking about what strengths you can contribute to complement or further develop what is already in place. This also will allow you to observe a variety of teachers and teaching methods from a student's perspective and consider what you do and don't want to include in your teachings.
3. The question of registering. Decide whether or not you plan to register with the Yoga Alliance. While not a prerequisite to teaching, doing so will allow you to be listed in a global directory of yoga instructors, provide networking and job seeking opportunities, and represent an endorsement of your certification by a recognizable body. There are application and annual fees required to register. Speak with fellow yogis and your own teachers for additional feedback and pros/cons of registering.  
4. CPR & First Aid. Offered regularly by your local American Red Cross chapter, CPR and First Aid certification is a highly recommended and practical component of teaching any physical fitness classes. While studios differ on whether or not this is required of their teachers, being certified can often lower your insurance costs, inspire confidence in both you and your students and ensure you are well prepared should a student fall ill during your class. Being prepared in case of an emergency is also an all around Good Samaritan move.
5. Get insurance & prepare a student waiver. Liability insurance is a must prior to taking on any teaching opportunities to ensure that you are protected as an instructor. There are numerous companies that offer insurance specific to yoga instruction. I also strongly suggest that you prepare a waiver form for your students to complete prior to attending your classes. This waiver will provide you with the student's health and fitness standing so you can instruct them accordingly; articulate that the student is solely responsible for him- or herself in your yoga class; and outline the risks inherent to yoga or any physical fitness regimen. While many waiver templates are available online, having an attorney review your waiver before use is an extra precaution you can take to guarantee that both you and your students are adequately protected in the event of a health concern.
6. Put yourself out there! Whether giving private lessons to your family and friends or offering freebie classes in the public park, the only way to truly become a teacher is by, well, teaching! Consider volunteering your teaching time in hospitals, non-profits, schools and universities and various organizations or clubs, or teaching a class to benefit a favorite cause or charity. Offer to sub at various studios, and be prepared by having yoga clothes, mat, playlist and a positive attitude at the ready should your phone ring with a last minute request. Write a blog or contribute to existing blogs, publications and websites to increase your exposure. Above all, be flexible, be willing, be open to all possibilities and welcome yoga into your life at every turn. As your enthusiasm grows, so too will your teaching opportunities.
You'll realize like I did that yoga teacher training is only the beginning of a lifetime serving as both student and teacher. And guess what, that elusive destination of mine on the last day of my YTT? I can't articulate it, can't imagine it, but I know that I work toward it in every practice. And the journey of that daily destination-seeking is what we all learn and teach on the mat every day.
What have you found useful to starting your yoga teaching career: tangible to-dos, inspiration, or otherwise?