7 Things You Need To Know Today (October 12)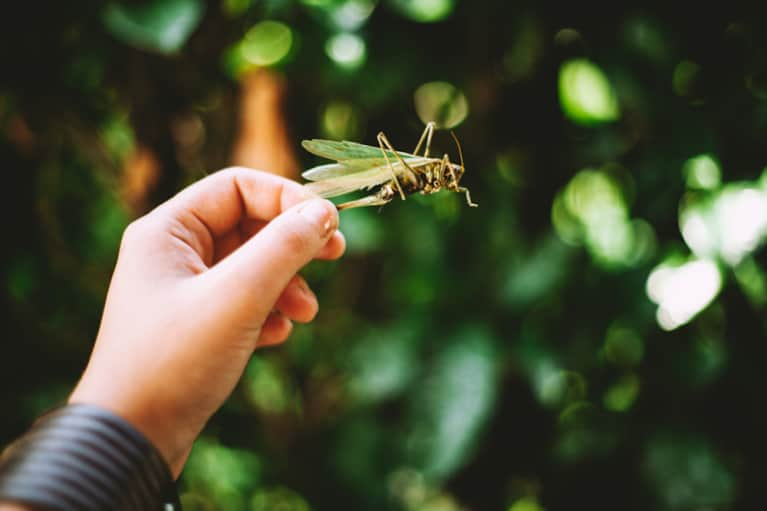 October 12, 2016 — 9:00 AM
1. Are bugs the future of food?
Crickets and cockroaches could present a sustainable nutritional solution for a planet looking for affordable, easily transported protein. Insects as edibles could also mean using them to process food waste in a way that would create more resources—like fats for beauty products and proteins for food. Insect factories might even be able to function in harsh environments like Antarctica or Mars (yes, as in the planet). (Quartz)
2. Your personality has a lot to do with how long you'll live.
Think being grumpy is no big deal? Think again. Back in the 1930s, a group of Wisconsin nuns was instructed to write an autobiography. They found that the nuns with more positive personality traits (like agreeableness) lived longer. And over time, researchers have come to find that personality traits are better at predicting longevity than socioeconomic status. (The Guardian)
3. CoverGirl just signed their first cover boy—makeup artist James Charles.
The 17-year-old high school student has been exploring the world of makeup via Instagram for only a little over a year and already has over 400,000 followers. (NBD.) He'll be repping the brand's new mascara, So Lashy, which is intended to work on all lash types. And he looks amaze. (Huffington Post)
4. The WHO has released new data to support the argument that taxing sugary drinks could be effective in fighting obesity.
The WHO has exhorted governments to tax sugary drinks before, but the agency's new data suggests that obesity, which has more than doubled since 1980, could be proportionately decreased as a result of a 20 percent tax being levied on fruity beverages and sodas. (NYT)
5. The way we approach ADHD needs to change.
Research shows that ADHD is now extremely misdiagnosed, with 15 percent of American children receiving an ADHD diagnosis but only 5 percent actually suffering from the disorder. This raises some pretty important questions about the way the health care system approaches kids' mental health. (Scientific American)
6. In a post-Flint society, a new water toxicity database comes to life.
Following the Flint Water Crisis and EWG's recent report that questions the safety of tap water in America, a new online resource just launched to help people become more informed about what they're really drinking. ToxinAlert combines EPA data and lab tests to create an interactive map that highlights alerts and hazards region by region. (PR Newswire)
7. Older men are far more likely to be married than older women.
New research shows that older women are more likely to be on their own, and it's not just because of their longer lifespans. Women who are widowed or divorced are less likely to remarry than men. The jury is out as to why, but one theory maintains that women are happier to be single: they know their uber drivers by name, go to shows and enjoy traveling. (NYT)