3 Unexpected Ways To Boost Your Metabolism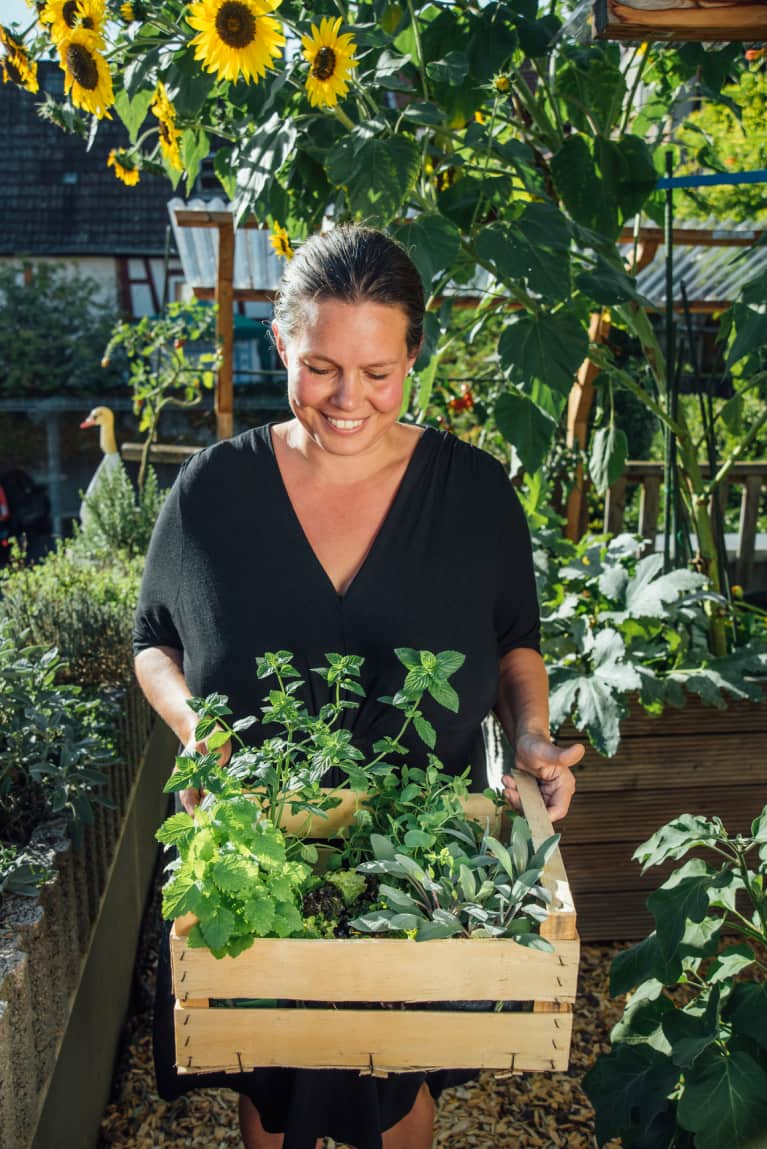 November 30, 2016 — 10:34 AM
There's nothing more frustrating than cycling through diet after diet, year after year, and ending up back at square one. And if you're a foodie like me, being on a diet can feel like being in "food jail," which doesn't make things any easier.
I've been in search of "the perfect diet" my entire life. Ever since I was in grade school, I can remember being teased and taunted by my peers because I was chubby. And by the time I reached high school, I clearly had issues with my body because I thought I was "too fat" to try out for any sports, participate in extracurricular activities, or wear anything other than baggy clothes.
College was a roller coaster of weight fluctuations. Up one year, down the next. But after deciding I didn't vibe much with my pre-med major, I switched to nutrition and dietetics, and I've been a registered dietitian nutritionist for close to 25 years now.
One thing people don't know about nutrition is that it's a science. It's not just a "fly-by-the-seat-of-your-pants" eating puzzle that you put together haphazardly based on fads.
Likewise, it's not a Rubik's Cube way of eating and living that when you finally solve it, you're done. It's actually a real, tried and true science. But the finicky thing about science is that it changes every single day, and that can be frustrating and confusing for most.
So if you've been struggling with food and body image issues for as long as you can remember (like me), I'm here to let you off the hook by letting you know that it's OK because you're human. And because the science of nutrition is so complex, you'll likely be on the journey of learning and tweaking it throughout your lifetime.
While it's a lifetime journey, it doesn't have to feel like a life sentence. Even better, there are three scientifically based actions you can take today to add more joy to your journey and—as a bonus—lose weight.
Here are three proven ways you can give your metabolism a boost that just may surprise you:
1. Add more pleasure to your meals.
I call pleasure "vitamin P" because it's truly a vital element that makes our meals nutritionally complete. As humans, we are genetically programmed to seek pleasure and avoid pain. With food it's no different. When you take pleasure in the food you're eating, you turn on the relaxation response in your brain and body. And, as David Marc explains in his book The Slow-Down Diet, this in turn allows for increased digestion and assimilation of the food you're eating. Slow down and take pleasure in your food with every meal.
One of the most profound nutrients that is highly overlooked and underrated is what I call "vitamin O," otherwise known as oxygen. One to the great things about it is that it's freely available yet seldom used to its fullest. Dr. Edward of the Global Healing Center talks about oxygen as an untapped source for clearing blocked digestion.
Oxygen fuels our blood on a cellular level. It's how we stay alive. And with oxygen, quantity matters most. You get this through breathing. Over 95 percent of all energy generated in the body comes from oxygen and food. Without oxygen, your food is useless. So breathe deeply and more consciously—especially during your meals.
There's another "vitamin A" that most of us are deficient in, and that's awareness. Awareness sparks the chemistry of metabolism in ways that most of us don't even think about. If you've ever been in the midst of nature and felt the immediate and deep sense of relaxation, that's the chemistry of how awareness sparks your metabolism. Digestion begins in your mind, and having a deeper sense
of awareness leads to increased blood flow to your digestive organs. So be more mindful at your meals. Spruce up your eating environment as you take in all that is surrounding you.
Switch to nutrition, dieting, and living a healthier lifestyle in the midst of what life throws our way doesn't have to be frustrating or hard. Keeping your body functioning in tiptop shape starts beyond what you see on your plate. Get your metabolism and digestive juices flowing ahead of time by being more mindful at your meals, by incorporating pleasure, more breath, and greater awareness into your eating routines.