5 Mindset Shifts I Made To Find My True Purpose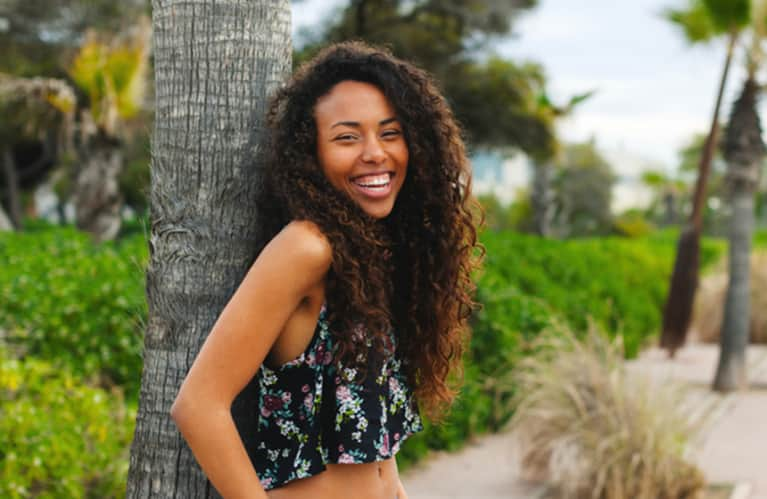 In my first months of business school, I reached an all-time low. I worked so hard to get there, yet I felt unfulfilled. Every recruitment presentation I attended left me feeling inadequate. I wrestled with burnout and eventually had to go back home to stay with my parents. Hitting rock bottom turned out to be one of the most powerful moments in my life. It marked the beginning of a long period of soul-searching as I attempted to redefine success for myself and find my true purpose. Here are the transformational mindset shifts that helped me get to where I am now.
1. I flipped the switch on limiting beliefs.
I'd be the first to admit that it's easy to get stuck in our own thoughts and give more power than we'd like the narratives our brains keep going back to. Being aware of the thoughts that were holding me back was the first step away from victimhood. I had the power to turn these fears into excitement by taking action. Rather than stewing in inadequacy, I chose to be grateful for everything I had already accomplished and shift my energy toward all the universe has in store. I had to train myself to become unavailable to negative thoughts, to refocus on the positive and on my dreams, and to replace "I can't" with "What would life look like if I tried?"
2. I stopped making it about me.
Rather than getting caught up in self-imposed barriers that led to lack of self-confidence or fear of visibility, I started focusing on the impact I wanted to have. I focused on building connections and helping others, which naturally led me to overcome my hurdles and nurture relationships. Focusing on what I can do for others empowers me to get out of my own way. Clarity comes from action and engagement; taking small steps every day led me to gradually change my life.
3. I started being kind to myself.
My inner voice used to be pretty harsh. It was like a little gremlin, always bringing up the past. At the end of the day, I realized I had a choice: I could keep listening to my inner critic, or I could choose to ignore it and become the woman I wanted to be. I became aware of the voice, I observed the voice, and most importantly, I challenged the voice (and continue to do so). Shifting my attitude meant that every situation could be turned into growth. Life is all about learning and growing. It's not about being right or perfect every single time.
So why should I waste so much energy beating myself up? I realized I would never judge anyone the way I used to judge myself. So I started treating myself the way I would treat someone I really loved and cared for. I started doing things that made me happy, just because. Whether that is having a bubble bath, a glass of wine, or heading to a yoga class, I schedule "me time," no matter what.
4. I realized life is all about choices.
I spent much of my life depending on others to tell me what I should be doing. It had rarely occurred to me that we are all uniquely different, equipped with our own extraordinary set of skills, experiences, values, gifts, and dreams. When I realized it was up to me to craft my life, the options became limitless. It was no longer a question of how I would make things happen but about what I really wanted. If I was committed to something, nothing could keep me from making it happen. I feel unstoppable today because I realize my destiny is my choice. I have the ability to choose how I will deal with every situation and create my own future accordingly.
5. I realized there is no such thing as failure.
My biggest "failures" in life (like the burnout I mentioned earlier) have turned out to be some of my biggest gifts and catalysts for breakthroughs. It's usually when I overcome adversity that something amazing happens. If you look at it as an opportunity to grow, learn, change course, or do things differently, a failure is no longer a failure.
Every experience makes me stronger, better, and closer to the person I am meant to be. Think about it: That means there's reason to avoid taking action for fear of failure. In the worst-case scenario, it will just be a chance to reflect on a new lesson and move on. Not taking action feels a lot scarier to me: Life is too short to be filled with regrets.