Having A Rough Day? Here's How Yoga Can Help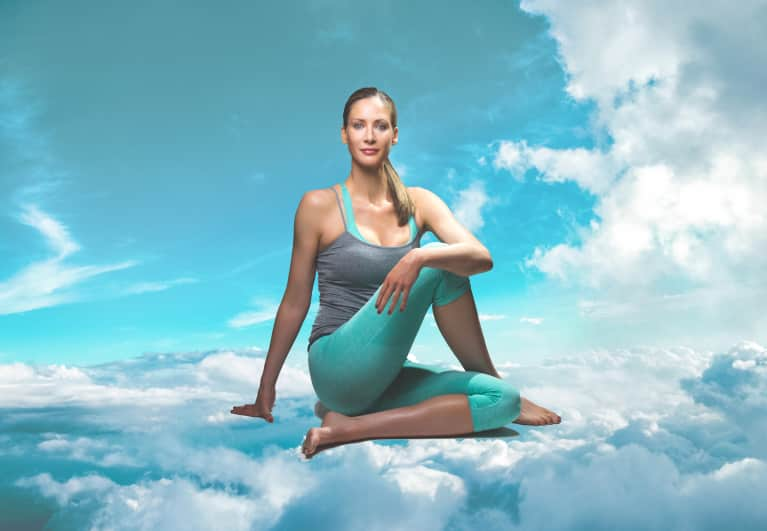 Whether it's the loss of a loved one or a particularly stressful period of your life, facing adversity is never easy.
If you're going through a difficult time, look no further than your yoga mat. Here are five reasons yoga is especially important during times of adversity:
1. Yoga helps us find meaning.
With loss and change due to experiencing adversity, we are forced to re-examine what is most important to ourselves and in our lives.
Similarly, in yoga you are completely present and focused on the here and now. Adversity brings us to the present like highlighting your favorite lines in a poem.
You find meaning in the aspects that define who you are as a person. Yoga can bring meaning to a simple deep breath and opening pose. Finding fulfilling aspects through being fully immersed in yoga practice helps to simplify what brings meaning to your life.
2. Yoga helps you find strength in your vulnerability.
Many people like structure and predictability and consistency. Adversity can challenge all of these things. Yoga can push you in positive ways that address being strong while still being vulnerable. The variety of poses calls for aspects of adapting to your body's needs. This level of awareness you build through yoga training is incredibly healthy and beneficial.
You may challenge your focus and endurance in given poses and throughout yoga training. This teaches you perseverance and focus on each and every breath and believing in your progress with steady commitment. Adversity understandably brings pain, and this can make you shut down, or it can encourage you to be more open.
3. Yoga helps you turn inward.
Yoga is the perfect place to develop strong roots. The better you know yourself, the more you can remain strong, confident, peaceful, and grounded in times of adversity. Yoga has a way of stopping all external noise, and everything that is irrelevant fades away. Yoga is a space where you are in tune with yourself. It is also a space that is not based on comparison.
Internal goal-setting is OK, but it's self-focused. I am a 6-foot-5 former USA basketball, Stanford, FIBA/WNBA player and enjoy competition very much. There is a lot of external noise when you compete at a high level, and yoga has been great for a balanced approach on non-weight-lifting days. Yoga is wonderful mental training that allows you to refocus inward and tune out distractions in a very balanced way.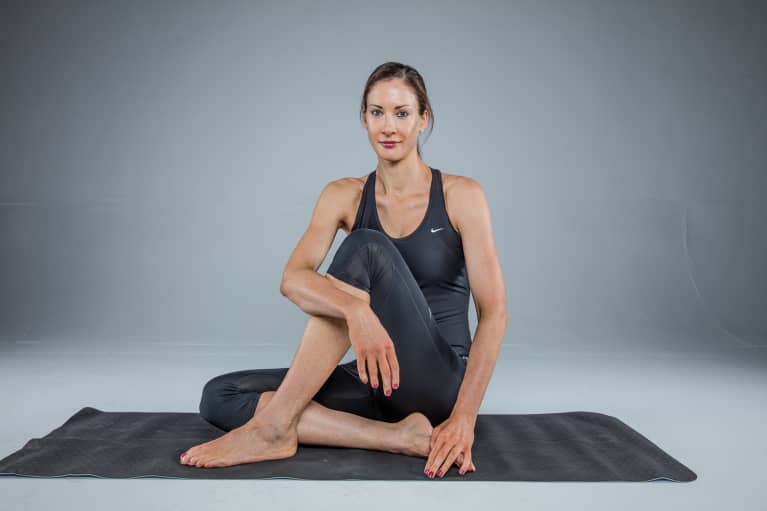 Adversity can cause angst, as it can happen fast, with no warning—and these changes can challenge trust. In yoga, you learn to trust yourself in poses and in progressive training. In life, you have to surrender to the process. As much as organized planners like to control every detail, there will be times when the unknown creates permanent changes. Letting go of control in yoga is the ultimate form of strength.
5. Yoga helps you cultivate perspective and give thanks.
The more adversity we experience, the more relatively calm we are about life experiences as they come forth. This is not to encourage desensitization but to emphasize with perspective some very strong coping mechanisms. These coping mechanisms are a form of strength found through perspective.
This perspective leads to showing a lot of thanks for simplicity. As you go through your yoga practice, you will have a different perspective and appreciation for the practice after consistent commitment. There are times when the workout may be challenging and then you feel so great for pushing yourself. Your perspective changes from not knowing whether you can push through to it being the best choice you could have ever made.