9 Ways To Sneak SPF Into Your Beauty Routine All Year Long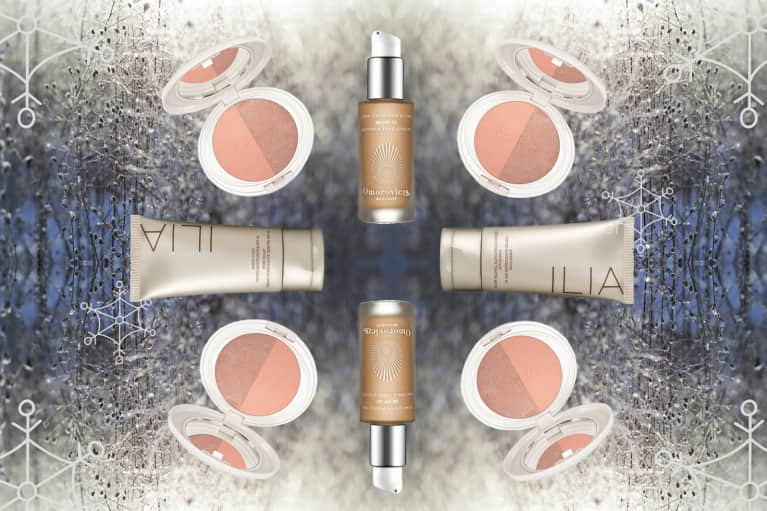 Our editors have independently chosen the products listed on this page. If you purchase something mentioned in this article, we may
earn a small commission
.
Just because the temperature cools down doesn't mean the sun stops shining. While bundling up with scarves and puffy coats protects your body from harsh conditions and harmful ultraviolet rays, your face is still left vulnerable and exposed. There are tons of ways to winterize your beauty routine—and while SPF might not be the first thing that comes to mind, it should be.
By now you're undoubtedly familiar the dangers of UV exposure and the different SPF options. But just in case you've been hibernating for the better part of a decade, or just need a quick refresher, here it is. Exposure to UVA and UVB rays is linked to fine lines, age spots, and skin cancer. When it comes to sunscreen, there are two types of formulas: physical and chemical, which are loaded with endocrine-disrupters, like oxybenzone and octinoxate. Steer clear! Instead, look for physical blockers—better known as mineral sunscreens—which use safer ingredients, like titanium dioxide and zinc oxide to protect against the sun's damaging rays.
Good news, you don't have to slather on SPF to keep your skin safe this winter. Mineral sunscreen has landed in a ton of innovative and unexpected products—from moisturizers and primers to foundation and makeup setting spray. The best part? These UV-protective picks are safe, eco-conscious, and totally unique.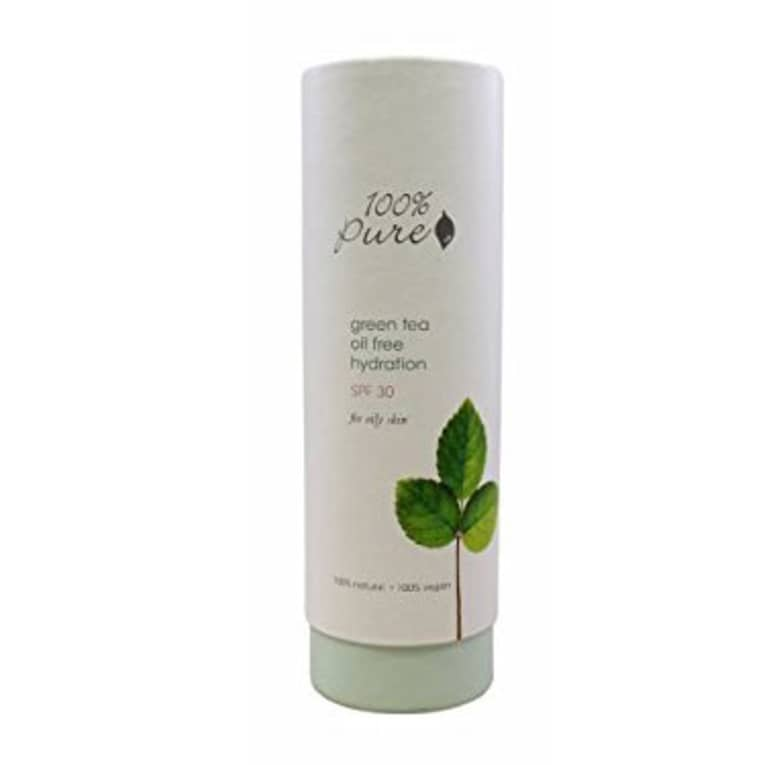 One of the biggest misconceptions about oily skin is that it doesn't need moisturizer. In fact, it's quite the opposite. When skin isn't properly hydrated, it overproduces sebum. To keep moisture levels balanced, opt for an oil-free formula, like 100% Pure Green Tea Oil-Free Hydration SPF 30. It has soothing green tea and purifying tea tree—plus it offers sun protection, and won't leave skin looking or feeling greasy. ($35)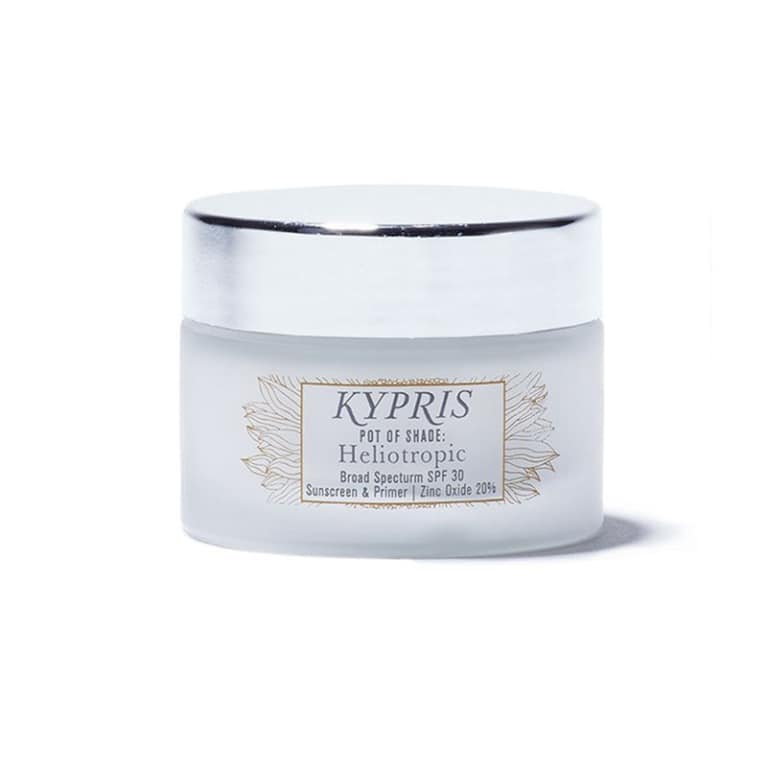 Want your face to look radiant? It all starts with a perfect canvas. For us, that means Kypris Pot of Shade: Heliotropic SPF 30 Treatment Primer. Formulated with sustainably sourced zinc, rose extract, and probiotics, it leaves skin smooth, protected, and prepped for makeup—although you totally won't need it. For an extra boost of nourishment, we like to layer it over pumpkin seed or rosehip oil. ($68)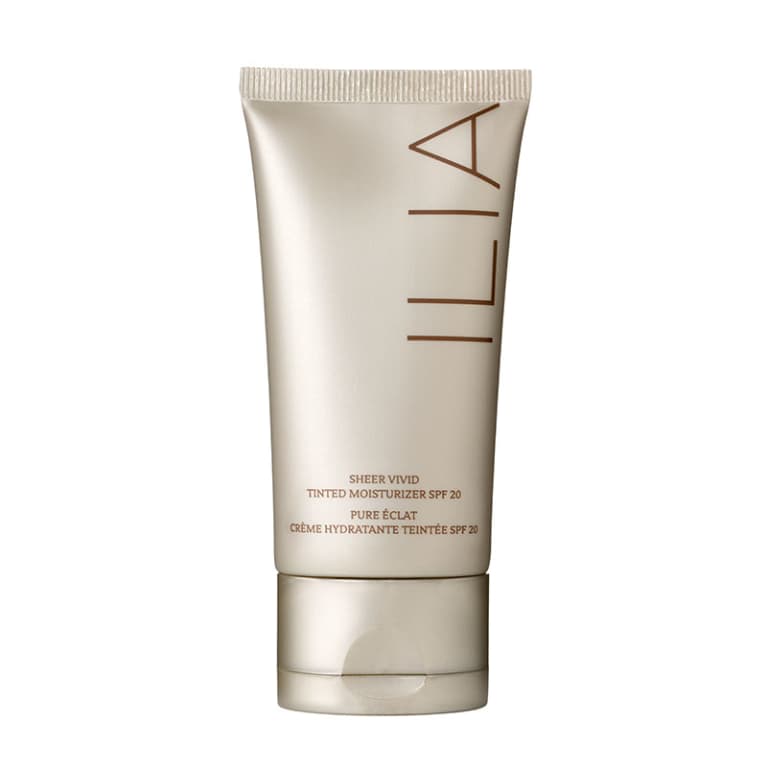 When you're rushing out the door in the a.m., a two-in-one formula is a time saver (not to mention a skin-saver). Our go-to, ILIA Sheer Vivid Tinted Moisturizer SPF 20, blends soothing aloe, free-radical-fighting rosemary, and hydrating sodium hyaluronate (better known as hyaluronic acid). And since it's semi-matte, it leaves your complexion looking healthy and fresh. Finish with a little highlighter, and you'll be good to glow—or go. ($42)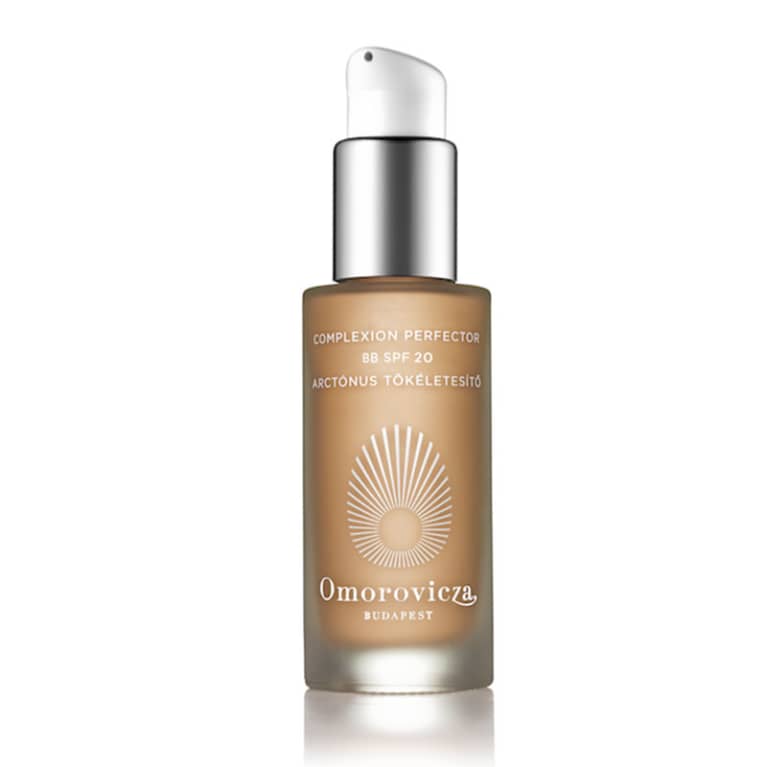 Omorovicza Complexion Perfector SPF 20 is hailed as the "Swiss army knife of the beauty industry"—and for good reason. You've heard of a triple threat, but this silicone-free formula (the first to market, mind you) is a quintuple threat. It's a moisturizer, foundation, sunscreen, concealer, and anti-wrinkle cream all-in-one. Seriously. ($135)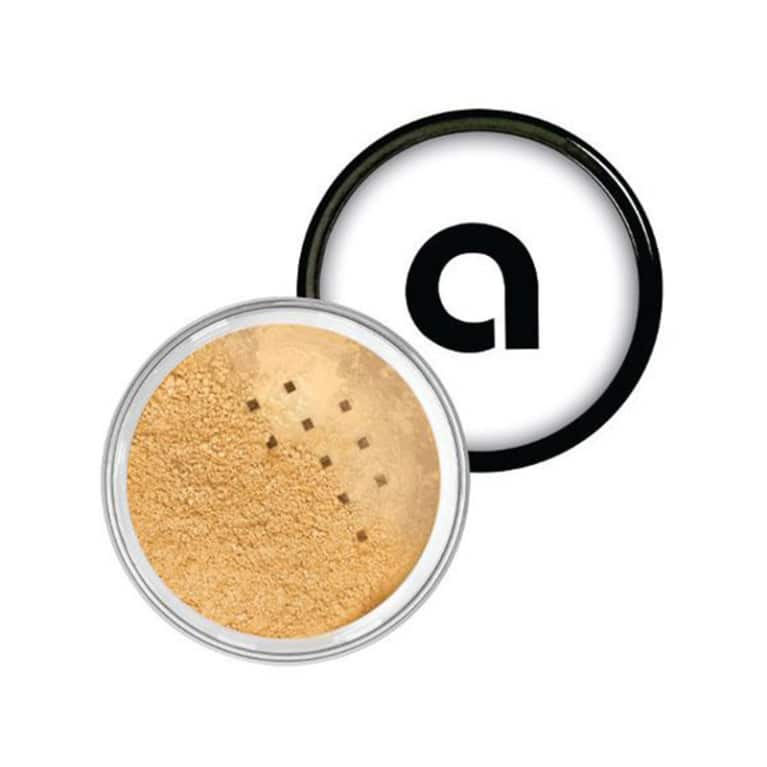 Foundations are traditionally filled with chemicals. Gross. That's why we're such fans of Afterglow Organic Infused Foundation. This feather-light powder is packed with nourishing botanicals, vitamins, and natural sun protection (sans parabens, sulfates, gluten, synthetic fragrances and dyes, petrochemicals, phthalates, and GMOs). So you can get your skin glowing without exposing it to toxins—or harmful UVA/UVB rays, for that matter. ($39)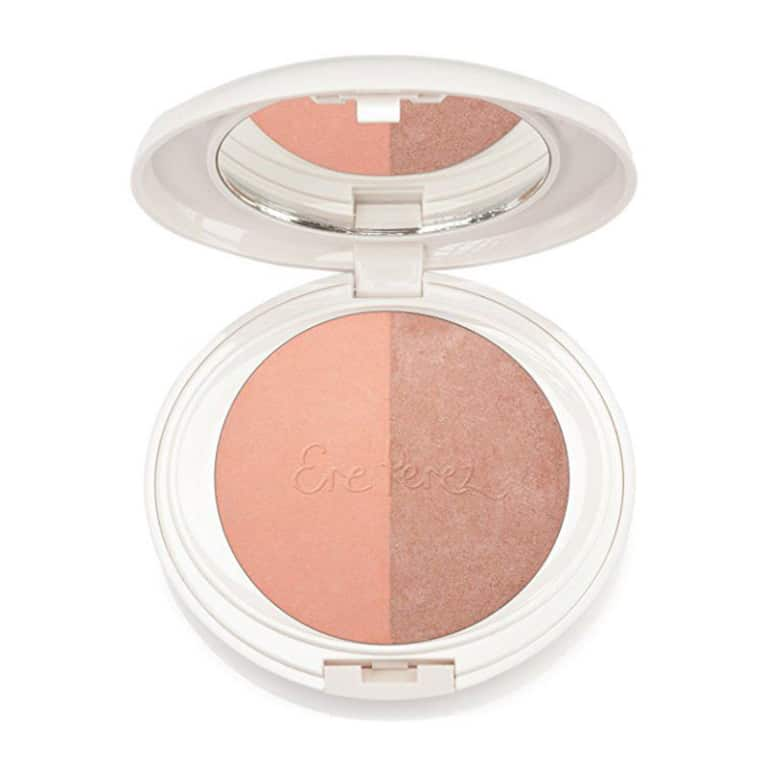 While the weather may be dreary, that doesn't mean your complexion has to be too. Brushing on a warm, rosy glow is the quickest way to bring life back into dull skin. Ere Perez Pure Rice Powder Blush gives skin that lit-from-within radiance, even on the darkest day of the year. This superfine, zinc-infused pressed powder delivers sun protection (SPF15) and comes in three brilliant shades (rose tones, Bondi blush, and my blush). ($35)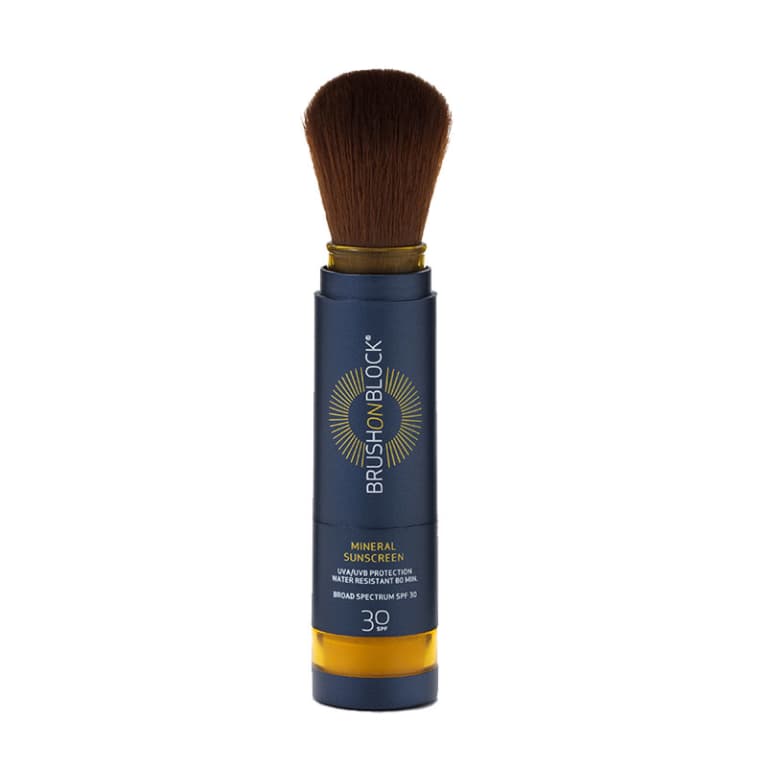 When paleness strikes, we give our skin some love—and a hint of warm color—with Brush-On Block—Touch of Tan. It's infused with soothing chamomile and green tea extract to calm and SPF 30 to protect winter-riddled complexions. It offers buildable color, so on days that your skin is in need of a pick-me-up, just swirl on a little extra. ($32)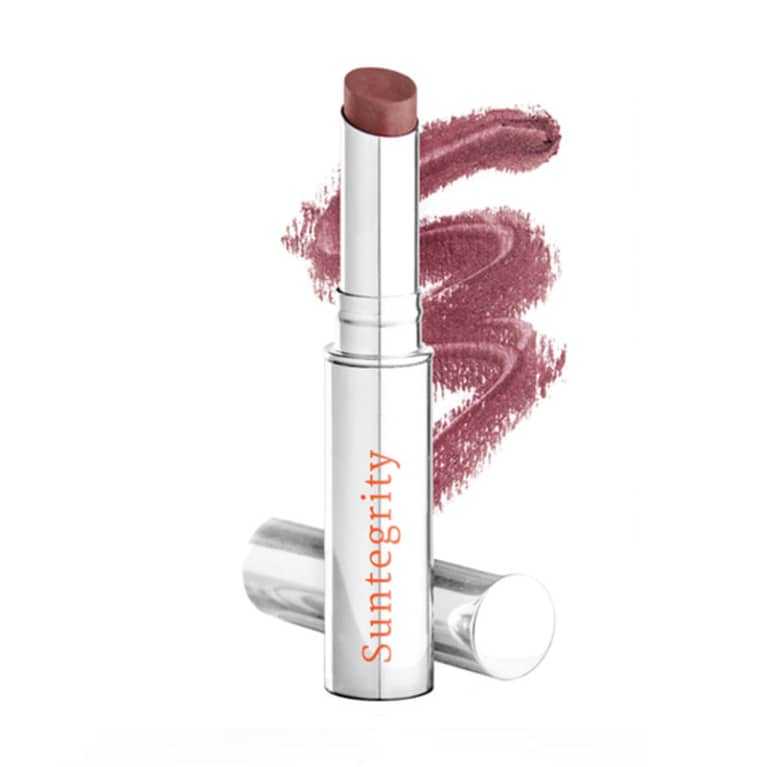 Cold weather can be especially brutal on lips—leaving them dry and cracked. Keep your pout happy with Suntegrity LIP C.P.R. SPF 30 Lipstick. Ranked No. 1 for "Best Lip Balms with SPF" by EWG, it's a major must-have. This purse- and pocket-friendly tube is infused with jojoba oil, shea and cocoa butter, and SPF 30 to nourish, hydrate, and protect lips. Our go-to winter shade? Plum eclipse. ($28)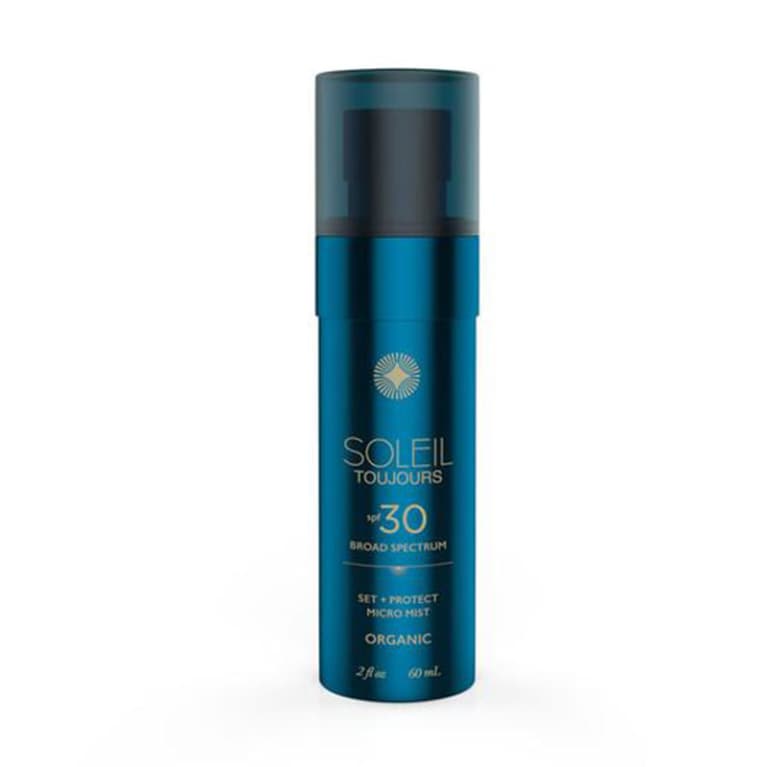 Setting spray is the perfect way to finish your look. Soleil Toujours Organic Set + Protect Micro Mist SPF 30 takes it a step further with skin-loving ingredients and safe broad-spectrum protection. This water-resistant formula is packed with antioxidants, CoQ10, and EcoSun Complex (red algae, vitamin C and E, green tea, and bisabolol) to boost radiance and keep makeup looking flawless—even in snow, sleet, and hail. ($36)

Related reads: