Your skin changes every day and you've got to be prepared to feed it what it needs. Making face masks in your kitchen just got even more exciting with CAP Beauty's Kermit-green Matcha Mask. Combining vitamin-E-rich tocos, chlorella, and that perennial Aussie staple—Manuka honey—the love for the Japanese antioxidant-rich powder shows no signs of abating.
Up until recently, I thought the brilliant green color and subtle umami flavor was reserved for my frothy lattes—but as CAP founders Cindy Di Prima and Kerrilyn Palmer schooled me—the sensorial aspects of matcha tea extends to the face. With brilliant topical properties, green tea has long been touted as a potent yet gentle antioxidant that's suitable for all skin types.
Matcha boasts these benefits and then some—think of the vitamin-packed powerhouse as a highly concentrated mega-dose of goodness for your face, plus puffs of vibrant powder will speak to all your childhood fairy fantasies (or are those just mine?). Because I'm a big fan of DIY that takes no more than a minute or two for prep without complicated ingredients, Kerrilyn and Cindy's recipe is a winner. So grab a mixing bowl and spoon/fork/whatever, and get ready for damn gorgeous skin. Plus, the more you use this mask, the better your skin will get.
P.S.: Matcha is always served with a small sweet in Japan. Once you've put this face mask on, treat yourself to some squares of delicious Vegan Peanut Butter Fudge—inside-outside never looked so good.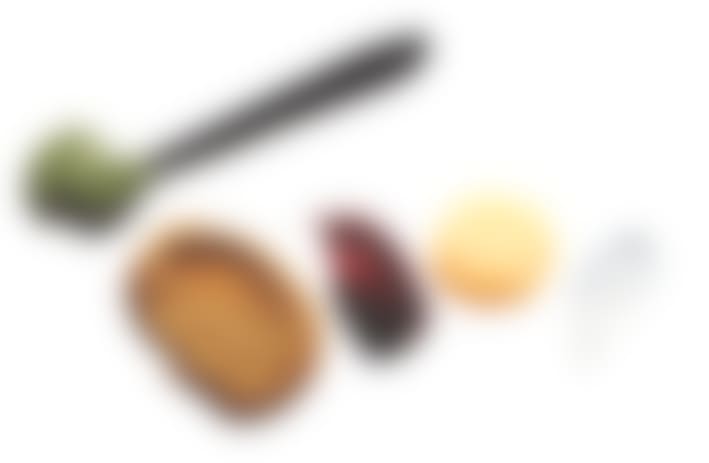 Matcha Mask Recipe
Ingredients + Properties
1 teaspoon matcha
1 teaspoon tocos
1 teaspoon chlorella
1 tablespoon Manuka honey
Filtered water, as needed
Matcha
Rich in antioxidants, matcha reduces inflammation and works to repair sun damage while calming the skin.
Tocos
Filled with vitamins D and E, tocos hydrate and fortify the skin's barrier function.
Chlorella

This blue-green algae works as a skin regenerator and brightens the complexion while healing and calming the skin.
Manuka Honey
Acting as a humectant and drawing noisier to the skin, Manuka honey hydrates and calms.
Preparation
Mix ingredients together in a small bowl, and if the texture is too thick, add a small amount of water.
Apply to freshly cleansed skin.
Let mask sit for 10 to 20 minutes, then rinse off.
Related reads: