Many women dream of leaving their corporate job to live a more meaningful life. Few women build a company with more than 4 million users in over 100 countries and pursue their growing passion for wellness simultaneously and so successfully. Meeting Amanda Eilian, co-founder and president of Videolicious, a patented automatic video creation platform, is a lesson in inspiration. In addition to Videolicious, Amanda has been investing in and advising healthy living and lifestyle companies for more than 15 years.
With a portfolio including Juice Beauty, goop (yes, she introduced Gwyneth Paltrow and Karen Behnke), and OneFineStay (part of the sharing economy which itself has profound environmental implications), you could say she's excelling in her latest incarnation: supporting and bringing together women in their quests to change the world, one small step at a time. Eilian acknowledges she knew what she was passionate about and was able to find a way to make a difference—more than one in four U.S. journalists use Videolicious to create high-quality, fully edited, and branded sales, marketing, and communications videos from their mobile devices.
The myth of the entrepreneur who risks everything for their business dominates startup culture, and even though over the years Amanda's life has changed significantly, it's this change that has proved to be so cataclysmic. "My passion for wellness developed a bit slower. When I first met Karen, I had a standing dinner order at Burger Heaven every night for a hamburger, onion rings, chocolate milkshake, and brownie sundae. Karen was the first person to walk me through the evolution of caring about what we put in our bodies (food), on our skin (beauty), and even eventually caring what we put on our bodies (fashion)."
"The bigger wake-up call came for me about six years ago, after the birth of my second child, when I was diagnosed with malignant melanoma at age 32. Since then, I've thought a lot about not only my own attempts to live a nontoxic lifestyle but also about the basic human right everyone has to choose a nontoxic existence."
Empathy and the impact of personal actions are Amanda's essentials to being a poignant game-changer. "My hope is that companies like Juice Beauty, in popularizing the idea of clean beauty and raising demand, will eventually be able to improve access as volumes go up and prices go down. Maven Clinic, another investment of mine, is a digital clinic for women that democratizes health care access in a very cool digital way."
Here, her inspiring beauty and wellness routine and a hot chocolate bone broth recipe you won't be able to stop drinking:

A.M. Ritual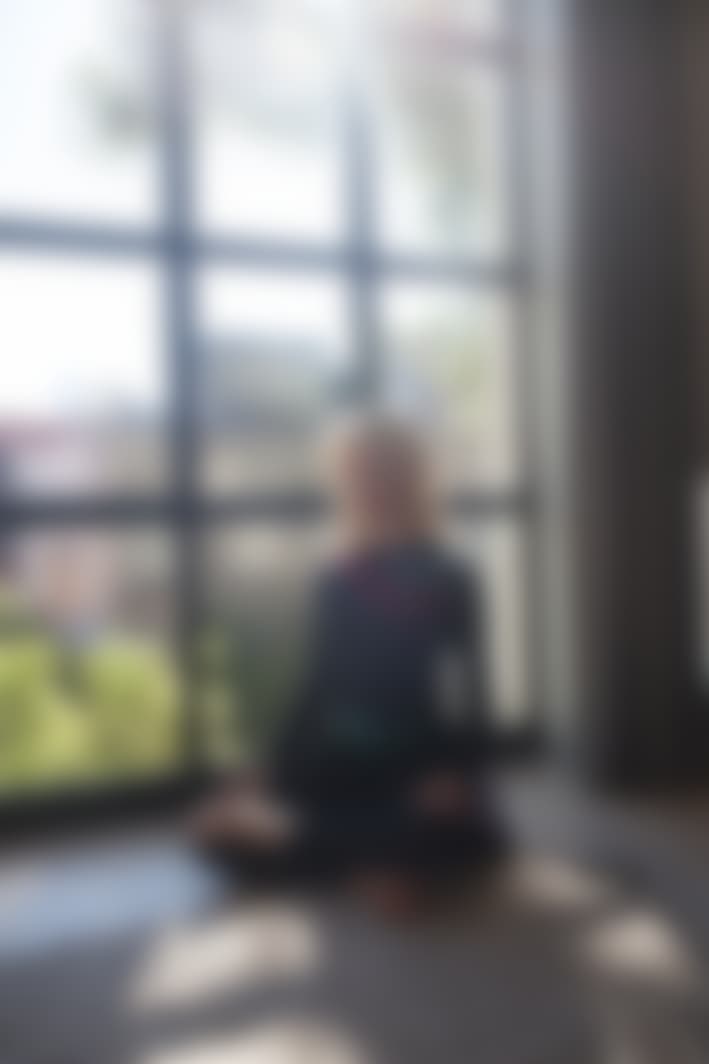 In my dream world, I wake up gently with my light-based sunrise alarm clock. In reality, one of my four children usually wakes me long before the clock does—but there's something beautiful about that, too.

As someone who is not naturally a morning person, I find the sunlight and fresh air of outside exercise invigorating, in any kind of weather. In fact, I particularly like being outdoors when it drops below freezing—like a reverse sauna effect. A few days a week, after dropping my kids off at the bus stop, I'll do a quick run along the Hudson River Greenway. If I'm really lucky, my husband will also join me. Otherwise, I'll squeeze in a four-minute Tabata. Now that research has shown the benefits of brief interval training, I feel much better about not having time to work out!
Strength Training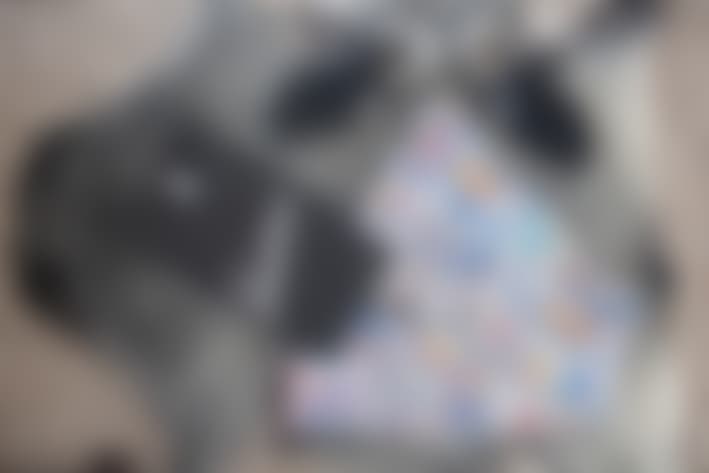 I'm trying to do more strength training, and working with Doug Joachim is great because he is always up on all of the latest nutrition and fitness research. I also love yoga, but I'm hypermobile, so over time I've gravitated to gyrotonics, which is safer for my joints. Lauren Puente at Movement Center LA is an amazing gyrotonics teacher who has an intuitive understanding of body mechanics. In New York, Toni McGinley at Alta Physical Therapy is also a genius with any type of bodywork. Last winter I broke my elbow going down a frozen slide at the Ice Hotel in Quebec City, and she got everything working again after surgery. Breaking my elbow was a bummer, but spending the night in a hotel built entirely of ice was so incredible!
Beauty
Up to 64 percent of what we put on our skin is absorbed, so I'm very mindful of my skin care regimen. I usually start with Juice Beauty's Stem Cellular Moisturizer, and if it's winter or my skin feels particularly dry, I'll layer that on top of their USDA Organic Treatment Oil. I was diagnosed with melanoma after the birth of my second daughter, so sunblock is something that I take seriously—I'm so pale that in middle school I was often called Casper! Juice Beauty's CC Cream in Natural is the one product I would take with me to a desert island: It plumps the skin, gives light coverage, and delivers SPF 30. Finding a favorite natural deodorant has been more of a challenge, but I've finally discovered three that I rotate: Agent Nateur, Schmidt's (I like the lavender scent), and Soapwalla.
Integrative Health
I started seeing Dr. Mark Hyman when I was feeling completely run down a few years ago. I love his holistic approach to incorporating nutrition, exercise, contemplative practices, and self-care in addition to traditional medicine. I was also so lucky to find Dr. Mark Nesselson. He's the pediatric equivalent to Dr. Hyman, with a completely natural approach to children's health.
Food As Medicine
I was a vegan for five years, and I still believe there are so many wonderful things about that lifestyle. But I also think people's needs change over time, and for now, I feel best eating mostly clean, paleo, plant-forward meals. Breakfast is the biggest meal of the day for me, and I'll have anything from dinner leftovers to a large smoothie. If I have time in the evening, I'll stick a blender pitcher with smoothie ingredients in the freezer, ready to pop out and go at breakfast. I also recently discovered Daily Harvest, which offers organic smoothie ingredients in a convenient to-go cup that saves so much time.
For lunch I've learned so many great recipes from my friend, Chef Ane Salerno. I try to eat seasonally, so of course my favorite place to shop is the Union Square Farmers Market. I'll often just eat a big salad with protein, but when I have time for something more, my favorites are wild salmon paleo Reubens and jalapeño zucchini fritters. Some of my other seasonal picks include making a bone broth coconut cacao chia frappé in the summer, and bone broth turmeric chai in the fall. I know bone broth doesn't sound appetizing, but I swear these taste amazing!

I used to be addicted to sugar, but over the last few years I've successfully traded that for high-quality chocolate. Right now I'm making my own 92 percent blend (mixing Theo chocolate with 100 percent cacao), so I'm pretty sure that qualifies as a superfood! I love experimenting with chocolate in the kitchen, and my favorite inventions so far are chocolate over fresh pomegranate seeds and chocolate on dehydrated pear slices.
Tea Ritual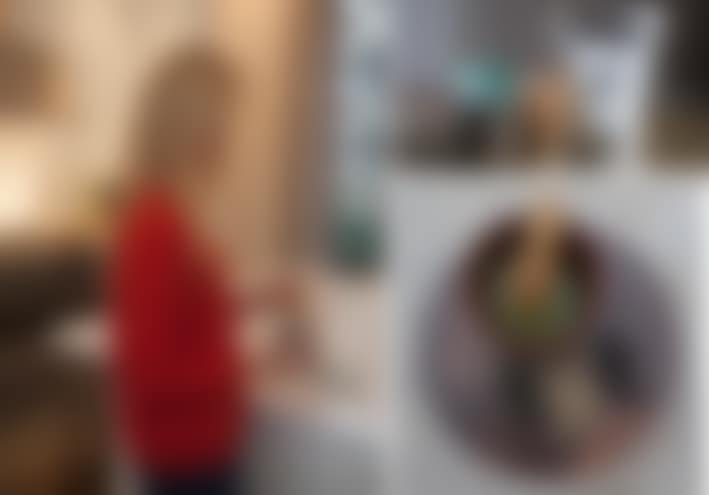 I'm not really into wine or coffee, but I can definitely geek out over tea, especially the wild harvested teas from Silk Road Teas. I'll drink matcha when I need a little more caffeine, and I love the convenient to-go packs by Rishi. When I'm really in a rush, I can throw one into a bottle of water and just shake it up in the back of a cab.

Inspiration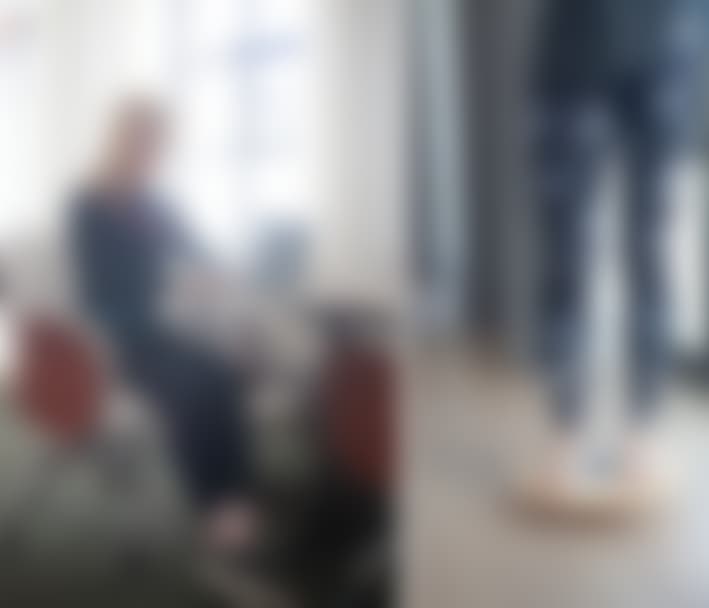 If I'm riding the subway, I'll multitask by listening to podcasts. Right now I'm finishing a great Stanford CS course called Blitzscaling, and I'm also loving the Bulletproof podcast. When I have meetings near the Flatiron District, I've started using The Wing, a new multipurpose space for women. It's filled with such a positive and vibrant energy. My good friend Lisa introduced me to the founders, Audrey Gelman and Lauren Kassan, and I was so impressed that I decided to invest.

At work, I use a variety of techniques to keep me focused during the day. I should probably invest in a treadmill desk, but for now I'm very happy with my wobble board—balancing on it during long conference calls keeps me alert. When I feel the need to fidget, I use some prayer beads that a friend brought me back from Nepal, and I also recently backed a Kickstarter campaign for the Fidget Cube, which I'm really excited to try. While cranking through long spreadsheets, I listen to Focus@Will—I swear it really helps me concentrate.
P.M. Ritual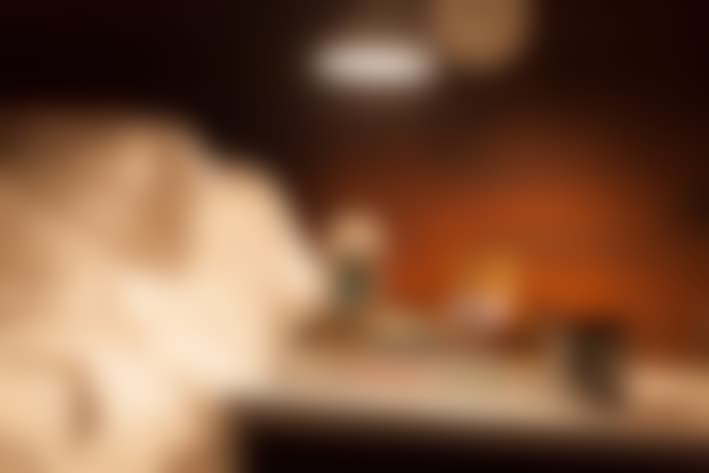 I almost always eat dinner with my husband and kids, but that usually means I'm finishing up work after they've gone to sleep. To mitigate some of the damage, I wear blue-light-blocking glasses after 8 p.m. and also have a blue-light shield on all of my electronic devices.
In order to reorient my mind and body for sleep, I meditate for 10 minutes before bedtime with the Insight Meditation timer app, or else I listen to a Headspace meditation. I've been a member at Shambhala Center for a while, but I also love what MNDFL in NYC and Unplug in LA are doing, which is essentially democratizing meditation. And because I can't resist multitasking, twice a week I'll also put on Juice Beauty's Green Apple Peel mask during my meditation time!
If I need extra help falling asleep, I take 1 mg sublingual melatonin or a teaspoon of Moon Juice's Dream Dust. The very last part of my evening routine is to read for 20 minutes—it's my absolute favorite time of day! I rotate between something business-related, something light, and something enlightening. Right now I'm reading From Impossible to Inevitable by Ross and Lemkin, anything from Longreads Weekly, and Jon Kabat-Zinn's Wherever You Go, There You Are.
Ane's Hot Chocolate Bone Broth
Ingredients
1½ cups neutral bone broth
1½ cups organic coconut milk or almond milk
¼ cup raw cacao powder
1 split vanilla bean scraped, or 1 teaspoon vanilla extract
⅛ teaspoon pink sea salt
2 tablespoons raw honey or ¼ teaspoon stevia
Optional add-ins: cinnamon, ginger, turmeric, reishi, cayenne, mint extract, cordyceps
Preparation
Mix everything but the honey, and warm to desired temperature on stovetop.
Stir in honey or stevia and additional spices or herbs.
Related reads: