Why You Need To Break Your Instagram Addiction (And How To Get Started)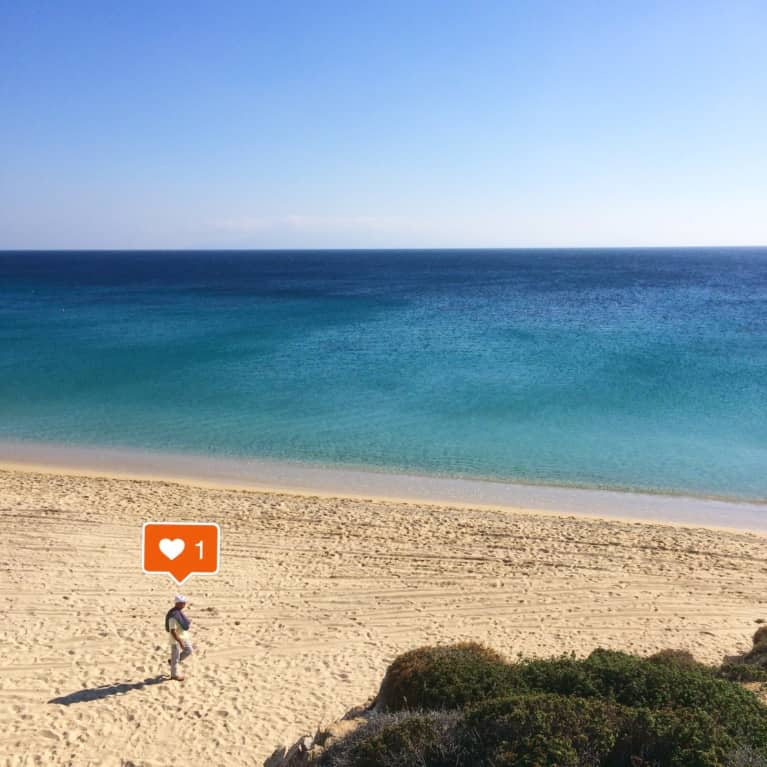 Have you ever felt like you're running on "survival mode" for a period of time? Certainly, life can be chaotic, and there's always something to blame, but this is different, it's about being able to be present in the moment. I felt this for a few months and was in a definite rut. Here's how to tell you're not using your energies optimally, and how to take them back.
I was able catch glimpses of myself, but then autopilot would take over.
Physically of course, yes, I was present. But mentally my mind had been retreating elsewhere, waiting for me to put down my phone, to stop checking social media, to stop all the mindless browsing from here and there.
The irony is that the busier my days got, the more I craved instant distractions.
All I wanted to do after a long, tiring day at work was to unwind, to turn off my mind, and do nothing. And it's so easy to stay in this pattern once you start: takeout dinners, Netflix bingeing, and cute animals videos were just some of my "unwinding techniques." I was everywhere and at the same time nowhere. My attention span craved instant stimulation, but that came with a price. Everything just became "noise" because that's the definition of distraction. It's good only for a short period of time—after that, your mind simply sinks to autopilot.
I stopped doing anything to take care of myself because that required real energy.
I was emotionally exhausted, and that eventually translated to physical exhaustion. My workouts were basically nonexistent. I started to get really sick all the time. Every two weeks I would be knocked off by a fever, cold, or sore throat. I would catch anything going around my office because my immune system was weak. I went to an acupuncturist for back pain, and he was horrified at how much inflammation my body was battling. Too much junk food, acidic food, coffee, and very little sleep is certainly a recipe for disaster.
I had completely stopped taking care of myself. I was frustrated by the helplessness I started harvesting and feeling defeated all the time. And that's when it hit me, I had become a victim of my circumstances. I had to get back up, so I took control and here are the steps that enabled me to regain my power:
1. Create accountability.
This is crucial. Sometimes we're not the best at keeping promises to ourselves. Find someone who will hold you accountable—someone who supports and empowers you.
2. Identify distractions ("triggers").
Mine were Netflix, social media, and multitasking. I limited Netflix to one hour a day—maximum. No social media after 8 p.m. or 9 p.m. or when I wake up.
Focus your attention on one task at a time. I'm guilty of browsing on my phone while watching a show. I'm learning how to be comfortable without being "busy."
When anxiety hits, it's easy to just shut off, but instead start moving. Get your heart pumping and those endorphins running. Your body and mind will thank you. Start with something you enjoy: walk, a 15-minute stretch, or taking the stairs. Whatever it is, don't complicate it. Keep it simple, and your body will thank you.
Prepare and plan your own meals; got to sleep a little bit earlier; take a bath. You don't have to do them ALL at once but you do have to do something. Do one thing a day, and you'll feel a little bit more empowered each time. If you want to be the best version of yourself, you must invest in yourself.
So here I am, getting back on track. My mind feels so much lighter. I can finally hear myself again; I can feel my spirit. I've never noticed how noisy and clouded my mind felt until it wasn't. This newfound mental clarity has enabled me to create more space in my life to do the things I love. I've been reading more, working out almost every day, cooking all my meals (my wallet and body thanks me!). I'm doing so much more than before but somehow I feel a lot more energetic, lighter, and more inspired. I'm finally here, present, and, most importantly, not just surviving but truly thriving.