7 Things You Need To Know Today (October 10)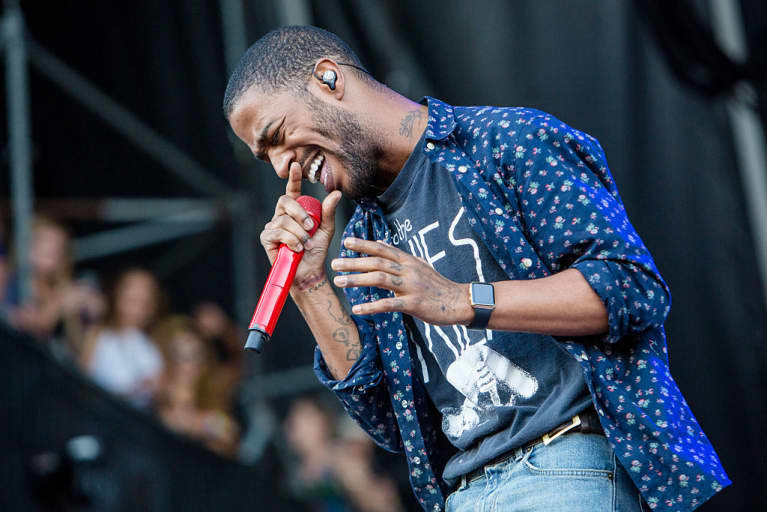 1. Kid Cudi's vulnerable statements about depression are encouraging an important conversation.
Kid Cudi publicly stated that he'd be stepping away from the spotlight just before his new album drops to deal with the "violent storm" in his heart. The revelation led to tweets like "Tell a black man it's OK to show emotion today" going viral on Twitter. Let's hope this engenders more honest conversation about the tough topics of race and mental health. (The Atlantic)
2. The mind-body connection is confirmed by data, thanks to professional athletes.
Mental health may be quantifiable with measures of physical fitness. Athletes experience mental health issues like the rest of us, but, unlike us, they perform in controlled and quantified environments day after day. Because they're measured so frequently, scientists are using advanced brain-imaging technology to deconstruct how mental health affects them to draw conclusions about how it affects our lives at large. (The Atlantic)
3. Bees have complicated feelings just like us.
New research shows that the insects experience feelings that can be compared to those of humans. The experiment tested how aggressively bees attacked different food sources and how they behaved after a satisfying meal to uncover their emotional drivers. "We're understanding that insects aren't these behaviorally rigid machines. They're much more complex than we have often thought," explained a researcher in the study. (Treehugger)
4. New brain-imaging research explains, to some degree, the nuances of empathy.
When it comes to decision making, the degree to which we are driven by our "gag" reflex — that is, the urge to flee when something is distasteful physically or metaphorically — over our desire for pleasure can speak to our capacity for empathy. When we do the right thing despite experiencing this reflex, which is often triggered by associating with an outlier (e.g., helping a homeless person when no one else is), the brain's right hemisphere insula fires. This finding suggests that empathy could be a trained reaction. (WSJ)
5. A permanent kitchen garden at the White House? It all depends on who wins.
In case you're still debating who to vote for this election, consider the destiny of the estate's kitchen garden. In other words, If Hillary wins, it is highly probable that she will keep it a health-centric piece of land. And if Trump wins, well, given his love of fast food the answer is unclear. Please don't forget to vote. (Treehugger)
6. We're all living longer, but our aches and pains are getting worse.
According to a new study that tracks "Disability Adjusted Life Years," (meaning the time you spent living a life burdened by sickness or disability), the No. 2 cause in more affluent countries after heart disease is constant lower back and neck pain. Looks like we all need a massage. (The Atlantic)
7. There's a 99.9 percent chance we're on the verge of a 35-year megadrought.
In just a few decades, a huge swath of the United States could experience the biggest megadrought in 1,000 years. No one knows what megadroughts, which can last from 35 to 50 years, look like. So researchers from Cornell University went back a millennium to peer confidently into our drier future. "We can't rule out there could be a 99.9 percent chance of a megadrought, which makes it virtually certain," said Toby Ault of Cornell University, lead author of the study. (The Guardian)