The 3 Techniques I Used To Manifest Fulfilling Love After Years Of Heartache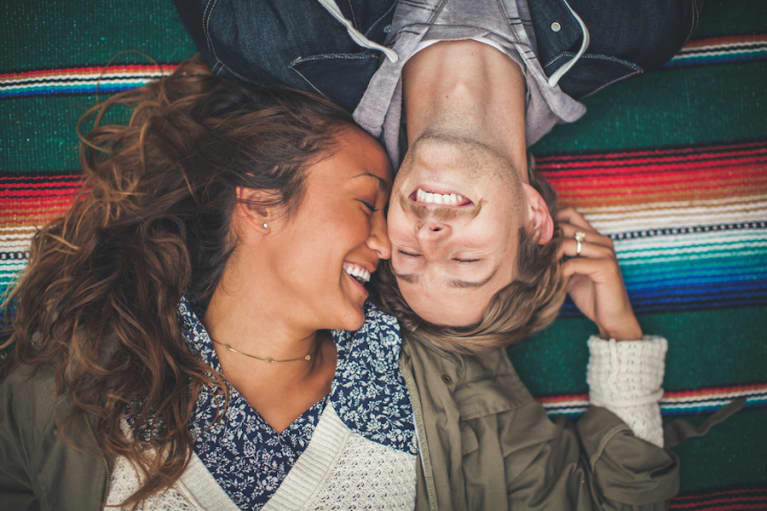 I have struggled with intimate relationships for as long as I can remember.
Following my parents' divorce, I harbored feelings of abandonment and carried the energy of this trauma with me. After so many of my own relationships ended with rejection, I began to believe that no one would ever stick around—that I wasn't worthy of love. Every time I became involved with someone new, my anxiety got so severe that I couldn't eat or keep food down. I would try to keep myself together emotionally, but eventually I always ended up falling apart. In a way, it felt like the Universe was punishing me.
But the Universe wasn't punishing me. It was pushing me toward exactly what I wanted: a fulfilling, supportive relationship.
Once I finally asked for a partner whom I could build a life with, my healing journey began.
When we experience trauma, we must completely release the energy of that experience in order to truly heal and be able to attract lasting love. When we send a request to the Universe for this love, it brings us the people who will prepare us for it.
Once I finally asked for a partner whom I could build a life with, my healing journey began. I worked to release my trauma and feelings of abandonment and eventually attracted an amazing partner who fully supports and adores me. By taking an active role in my healing, I let go of the lingering negativity from my past and attracted an abundant future.
Here are three exercises that can help you do the same and manifest the love you deserve:
1. Build up your feelings of confidence.
When you experience one bad relationship after another, your self-worth and confidence take a hit. Meditation and small yet courageous risks, like traveling alone, helped me rebuild my character after multiple breakups. These tools reminded me I was capable of handling anything life threw at me.
2. Begin to develop your voice.
Often when we feel abandoned or traumatized at a young age, especially in close relationships, we start to hide our truth and voice in order to feel loved and accepted. As the years go by, we hold onto a deep fear that we will be unloved if we express our truth. This causes us to energetically attract people who unknowingly try to overpower our voice. In order to rediscover my voice, I turned to energy healing techniques like tapping and challenged myself to take small, courageous steps toward expressing my truth every day.
3. Release feelings of guilt.
In order to fully heal, we must release all guilt about expressing our truth and our needs. Whether our truth means asking for more in a relationship or expressing the need to walk away, we must embrace it wholeheartedly. Meditation and writing exercises helped me release the guilt that was holding me back from the love and, ultimately, the life I desired.
Related reads:
If you are ready to heal and own your worth so you, too, can attract love, wealth, and abundance, I invite you to sign up for my free training video.