11 Things You Need To Know Today (October 6)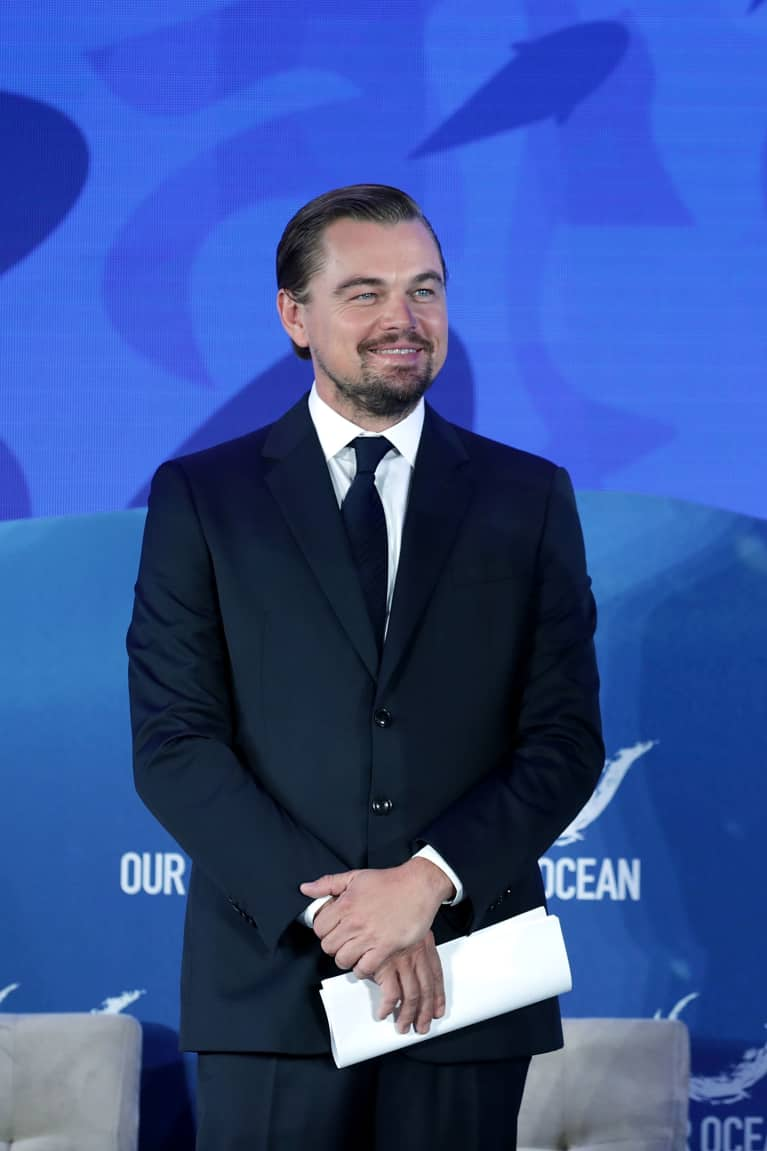 October 6, 2016 — 9:34 AM
1. Leonardo DiCaprio really is out of this world. (Or he's about to be.)
The actor and environmental activist has signed on to embark on one of Elon Musk's trips to Mars. The actor revealed the news during a summit with President Obama and climate scientist Katharine Hayhoe. (TIME)
2. President Obama has high hopes for the Paris Climate Plan.
The agreement officially goes into effect next month, and the president is hopeful that the nations involved will be successful at lowering their carbon emissions by a significant margin. "Make no mistake: This agreement will help delay and avoid some of the worst consequences of climate change," he said in an address yesterday. (USA Today)
3. Exercise could lower your UTI risk.
If you're dealing with a UTI, you should probably go to the doctor. But if you're just looking to prevent one, new research suggests that regular, low-level physical activity is key. Yep, just another reason to exercise. (TIME)
4. Scheduling an appointment with your therapist? Aim for a morning appointment.
According to a new study, the biggest gains in psychotherapy are made when sessions are done in the early hours of the day. This is probably because our cortisol (or stress) levels are higher at that time, making it easier for psychotherapists to help patients deal with their fear triggers more effectively. (Science Of Us)
5. Chinese Medicine could be a game changer in cancer treatment.
We've always been supporters of TCM, but a new small study suggests it's even more powerful than previously thought. As much as 85 percent of patients suffering from leukemia who took the herb homoharringtonine in tandem with conventional treatments recovered. While not a concrete cure, this is a promising development. (Daily Mail)
6. We've all heard about the bromance, but what about the bromosexual?
It's simple really, a bromosexual relationship is a friendship between two men of different sexual orientations. Where past generations of straight guys may have been more sensitive about having close relationships with gay men, the new wave of bros are all about it. (NYT)
7. The five most searched travel destinations in 2016 might surprise you.
According to Google, Reykjavik, Havana, Toronto, Mexico City, and Tokyo are people's top picks for getaways this year. Why? The search engine posits that it has something to do with these locations being easily accessible, affordable, and when Havana, no longer off limits. (CNN)
8. The first-ever uterus transplant performed with living donors has been performed in the U.S.
A surgical team has performed America's first uterus transplants with living donors. Four women received donated wombs at Baylor University Medical Center in Dallas, Texas, between September 14 and September 22, marking a milestone in America's attempt to help infertile women give birth to their own children. (Daily Mail)
9. There may be a more effective way to test children for Tourette's early in their development.
Children with Tourette's syndrome could be better than their peers at assembling sounds to form words, a new study at the University of Newcastle has revealed. In tests that compared a group of children with Tourette's to a group without, the children with the syndrome were much faster at repeating a list of made-up words. In future, this distinction might help at-risk children get an earlier diagnosis of the neurological disorder. (Daily Mail)
10. There's a heated debate on how long humans can live.
The longest anyone has ever lived is 122 years (!). Some scientists believe that 115 is the upper limit of human age while others completely reject this idea based on the lengthening of survival over time. (NYT)
11. One psychologist has mastered and distilled the art of persuasion.
According to him, it's all about the setup. Asking for advice, using positive imagery, and using "we" pronouns are among his tips. (Quartz)