On Becoming A Yoga Teacher: My First Week As A Teacher Training Graduate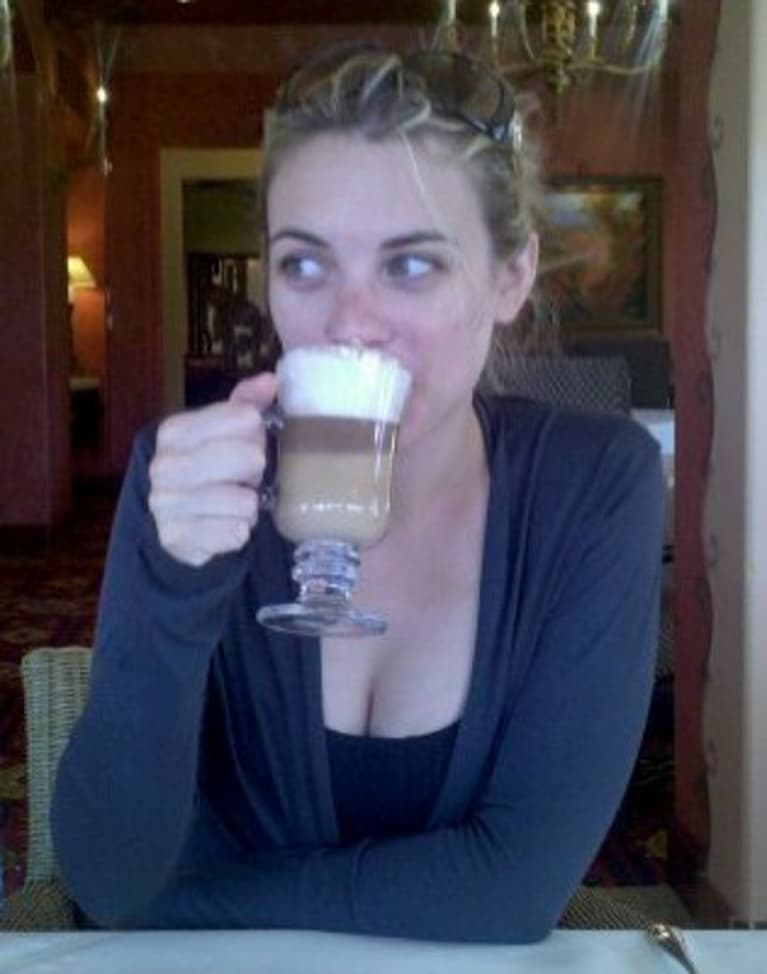 At 7 pm this past Sunday, I became a yoga teacher. After years of study, there I stood: at the precipice of my dreams. I was brimming with excitement, but that excitement was tempered slightly by the realization that graduating had just become the easy part. I'm now faced with what comesnext…becoming a yoga teacher. The one thing I wasn't taught during my yoga teacher training was the actual logistics of becoming a teacher. Sure, I can instruct the alignment actions of down dog and give an in depth analysis of The Ramayana, but how do I find my audience? Where are my students? And why is yoga suddenly giving me anxiety?
The first thing I needed to do was breathe and re-center myself. Looking back on it, teacher training was its own reality. It was such a transformative experience, and I completely fell in love with my teachers, the study and my classmates. But now the training is over, and that reality has to merge with the real world. Feeling a bit unprepared and insecure, I am now tasked with being the sole director of my success as a yoga teacher. Remembering who I am and what my intentions are is essential. It's a little rocky and I am stumbling around, but it's also extremely empowering. Moving forward with a clear vision for myself seems to be a recipe for a yoga match made in Nirvana.
After finding my bearings, I needed to form a game plan. This began with creating a resume. I researched the websites of some of my favorite local teachers, as well as some celebrity websites, to familiarize myself with the tone they used, the information they provided, and what format they preferred. I tested two formats: the "website bio" paragraph format (I thought this might be more effective since I have limited experience) and the "standard resume" format. I also tested sending a picture and not sending a picture. So far, I've found the most successful combination to be "standard resume" style (with a short bio at the top) and the inclusion of a picture. I've managed to be creative and stay true to myself, while still maintaining the right amount of professionalism.
Then I started applying to everything I could find. At this stage in the game, I want experience, and I'm determined to get as much as possible. I found a great resource in TeachYoga, a website that is kind of like Indeed.com, but for yoga jobs. I've also started calling gyms and studios to ask if I could come in for meetings. Gyms are especially open to the idea, since their turnover is so high. I had someone say to me, "Well, I'd love to meet you even though we have no positions, because you never know what will happen tomorrow."
Even when it seems there are no jobs available, I send resumes and make calls anyway. I'm putting myself out there. I'm using my connections and creating new connections. I'm taking risks and putting the work in. It will be worth it. I know have to push myself to speak up and be more assertive. I have something special to offer the world, and I am missing out on opportunities of share it if I fail to speak loud and clear. It's not about making money; it's about making love. I'm prepared to succeed, but also prepared to fail. Both are equally scary and empowering.
A lesson I learned this week is that business is business, regardless of what industry you are in. The yoga teaching world is just like the corporate world when it comes to job scarcity. And as unthinkable as it seems, your yoga friends become your direct professional competition. Some of them may want a job more than they want your friendship, something I've already experienced first hand. And while it stings, the universe continues to reveal to me some of the most soulful, generous and wonderful people in this beautiful and enthusiastically growing community.
So for now, I am trying to keep a healthy perspective. I am a caring, talented and passionate woman first, and I have chosen to share my love of yoga with the world second. If I don't take care of the first part, the second part will fall to pieces. The right opportunity will materialize as long as I stay true to and take care of myself.
It's been a crazy, unexpectedly busy and exciting week since my teacher training graduation. I have learned a lot, laughed a lot, and cried a lot. But mostly, I have loved a lot. I really love yoga. I really love my job. I am so incredibly lucky to get to do something that I'm truly passionate about, and I am so incredibly excited to share my passion and experience with as many people as I can. Life is so good.
Up next: I have a couple interviews coming up, and a few other projects in the pipeline, and I can't wait to keep sharing my experiences – the ups and the downs – with you. My hope is to create a roadmap for new teachers who are in the same position in which I find myself: eager but clueless.
Stay tuned…