How Meditation Made Me A Better Entrepreneur & CEO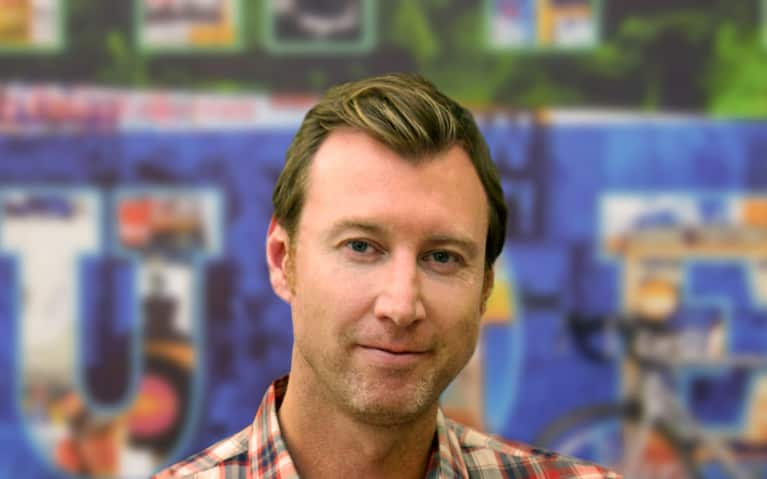 Our editors have independently chosen the products listed on this page. If you purchase something mentioned in this article, we may
earn a small commission
.
Note: This is an edited excerpt from Wellth: How I Learned to Build a Life, Not a Résumé by Jason Wachob.
The thought of meditation makes some people cringe, as they think that they'll never be able to do it because they can't concentrate, or they don't have time, or they have a "monkey mind."
This is all misinformation. As long as you can breathe, you can meditate. That's it. And it's that simple. Even though I've meditated on and off for the past few years, I recently got serious about incorporating it into my daily routine. Why now? In living "mindbodygreen," I felt that I'd been doing a pretty good job with the body and the green, but I didn't have a consistent practice for my mind.
"You can't stop the waves, but you can learn to surf." —Jon Kabat-Zinn, Wherever You Go, There You Are
At our "revitalize" event in summer of 2014, author and news anchor Dan Harris made it clear that it's just as important to exercise the mind as it is the body. After hearing him speak, I decided that I needed to make a change before my 40th birthday. So for almost two years now, I've been meditating twice a day for 20 minutes at a time, once in the morning and once in the afternoon or evening. I've been pretty good about being consistent. Sometimes I miss a session, but I rarely miss a day.
Suffice it to say that I'm totally hooked. I feel like a mental fog lifts from my brain after each session. I feel more relaxed. I'm calmer. I'm more in tune with my inner sense of knowing than ever before. I experience more coincidences. I also feel more intensely; if I'm happy, I feel almost ecstatic; or if I'm eating one of my favorite dishes, it seems to taste even better than I remembered.
Since I got serious about maintaining a daily meditation practice, it's as if I went from experiencing my life through a black-and-white TV to experiencing it through HDTV with satellite—sharper, with color, and more channels! It's my new favorite tool in my ever-growing health and happiness tool kit, and I hope that you'll try it. In the morning, I'll brush my teeth and then sit on my bed and meditate for 20 minutes before I have coffee and breakfast. In the late afternoon, I'll sneak away into one of our conference rooms and meditate in there for 20 minutes. If that doesn't work out time-wise, I'll meditate at home before dinner.
But the biggest benefit I've experienced from meditation is that it's made me a more sane entrepreneur and CEO. One of the challenges I have is a never-ending to-do list, and there's always something to worry about. The ability to compartmentalize and focus and tune out the distractions, crises, and worries when I need to is absolutely critical; otherwise, I'd never sleep! Meditation has absolutely helped me do this, and without my practice I think I'd probably lose my mind.