A Health Coach's 5 Favorite Pre- & Post-Workout Snacks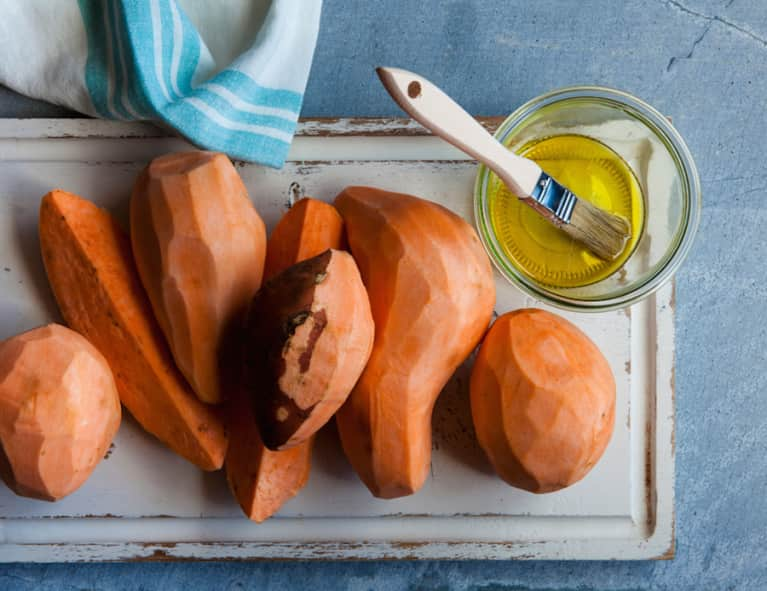 As a health coach, my clients often wonder how to properly nourish their bodies when they're staying active, and so I'm frequently asked: What snacks should I eat pre- and post-workout?
Many of my clients are busy, working professionals, so I know that they don't have a lot of time to prepare fancy snacks, and the truth is, they don't need to! A healthy snack can be simple, delicious, nutritious, and ready in just a few minutes. Here are five of my favorite pre- and post-workout snacks:
1. Green smoothie with flaxseed and turmeric
I prefer having smoothies post-workout because they're so refreshing! They can also be quite filling, so I'd rather have a smoothie when I'm done with a workout instead of having one right before.
I almost always make a green smoothie and enjoy adding organic blueberries as well as organic spinach and organic kale as these greens are loaded with vitamins, minerals, fiber, and they've got a bit of protein as well (yes, greens have protein!).
Blueberries are full of antioxidants, so they're a great way to combat free radicals in the body when you're revving up your workout routine. Greens such as kale also have omega-3 fatty acids, which you can also load up on by adding a couple of tablespoons of ground flaxseed to your smoothies. Flaxseed will help to make your smoothie more filling, too!
2. Rice cakes with peanut butter, fruit, and hemp hearts
Rice cakes are great to have on hand because you can take them with you wherever you go. You can choose from a variety of flavors or opt for a plain brown rice cake and pair it with your favorite nut butter and top it with a banana or your fruit of choice.
I've also been sprinkling hemp hearts on top because they're full of omega-3 fatty acids and are also a good source of iron and vitamin E.
Sweet potatoes are not only delicious, but they're also so good for you! Bake a few potatoes before your workout and have them ready for you when you get home for a quick snack that's filling and full of vitamins A and C.
They also have essential minerals like manganese, copper, and potassium, so eat up! Sweet potatoes are rich in beta-carotene, which not only gives them their beautiful orange color but may also help protect against breast cancer. Each sweet potato typically contains two to three times the recommended dietary intake of beta-carotene, so not only is it an easy way to have a yummy snack after a workout, but it can help reduce your risk of developing breast cancer.
4. Brown rice avocado rolls
Avocado rolls are filling, delicious, and so healthy for you! Choose brown rice instead of white rice and either skip the soy sauce or replace it with coconut aminos. Avocados are rich in good fats and will keep you feeling full after a workout. Nori sheets are full of iodine and are a much better way to get this necessary nutrient (as opposed to iodized salt). Not only that, but they are the perfect portable snack for when you're on the go.
I was introduced to golden milk from one of my best friends while we were on a yoga retreat in Kauai. This is one of my favorite snacks to have after an evening yoga session when I want something light but filling. What I love about this wonderful drink is that it's calming, soothing, and incredibly anti-inflammatory thanks to the turmeric.
I recommend using a plant-based milk for this recipe; my favorite way to enjoy this drink is to combine these ingredients in a pot, bring them to a boil, let them simmer for about 20 minutes, and voilà! Your golden milk is ready to be enjoyed and is perfect, especially if it's a bit chilly and you want a drink to keep you warm.