How To Use A Food Journal To Reach Your Ideal Weight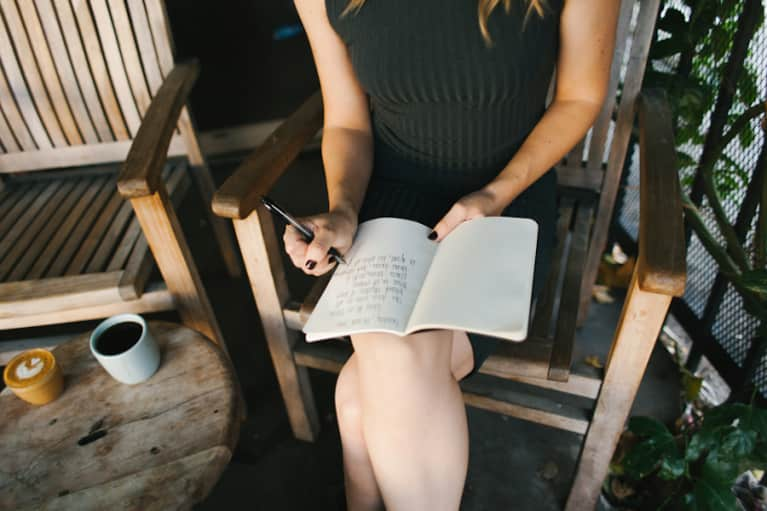 Food journaling can be a lot like taking a hard look at your finances: scary, but essential.
The sad truth is that a lot of the packaged food products that are marketed as "healthy," "natural," and "wholesome" are actually far from it. If you're going through a period of seemingly clean eating without results, keeping a food journal can help you uncover what you're really putting into your body.
Here are four reasons why recording everything you eat in a daily food journal can change your life:
1. It gives you a clear picture of your current diet.
Your health is directly related to the foods you eat consistently, and your diet is the single most important component of your well-being. Crafting a clear picture of your diet is crucial if you ever hope to improve it. It may feel uncomfortable writing down the foods you eat in a day at first, but it will become easier once you fully commit to the exercise.
2. It tracks your daily added sugar intake.
The rise in added sugar is one of the major factors contributing to the global obesity epidemic. That's why the World Health Organization now recommends that people limit their added sugar intake to 25 grams or less per day. A food journal can help you stay under this limit.
Ideally, your diet consists of only whole foods so you never have to worry about added sugar. However, if you do end up off track and find yourself in those middle aisles of the grocery store, a journal reminds you to be diligent. By tracking the amount of sugar that is in the products you're reaching for (and multiplying it by the serving size), you'll quickly see what foods you should be avoiding.
3. It pinpoints bad habits to improve upon.
After you've tracked your daily diet for a week and tallied your daily added sugar intake, you should have some ideas about where to cut back. Becoming aware of a bad habit can be enough to make you change it. However, if you are unaware of your bad eating habits or you're too afraid to look at them directly, the likelihood of achieving significant results is slim to none.
4. It keeps you accountable.
By writing down everything you eat, you become accountable to yourself. The knowledge that you'll have to record all of your food choices may be enough to deter you from having that extra slice of cake or getting a soda when you know you drink water instead.
You can also use a food journal to set goals for yourself. For example, you could set a weekly added sugar intake goal of 100 grams or less. Then, you can share your achievements with your friends. Accountability is key because without it, it's far too easy to fall back into old eating patterns.
A food journal will give you clarity in the confusion and will help you to achieve the level of health that you deserve.
Related reads: