Keeping Yoga Simple in a Complicated World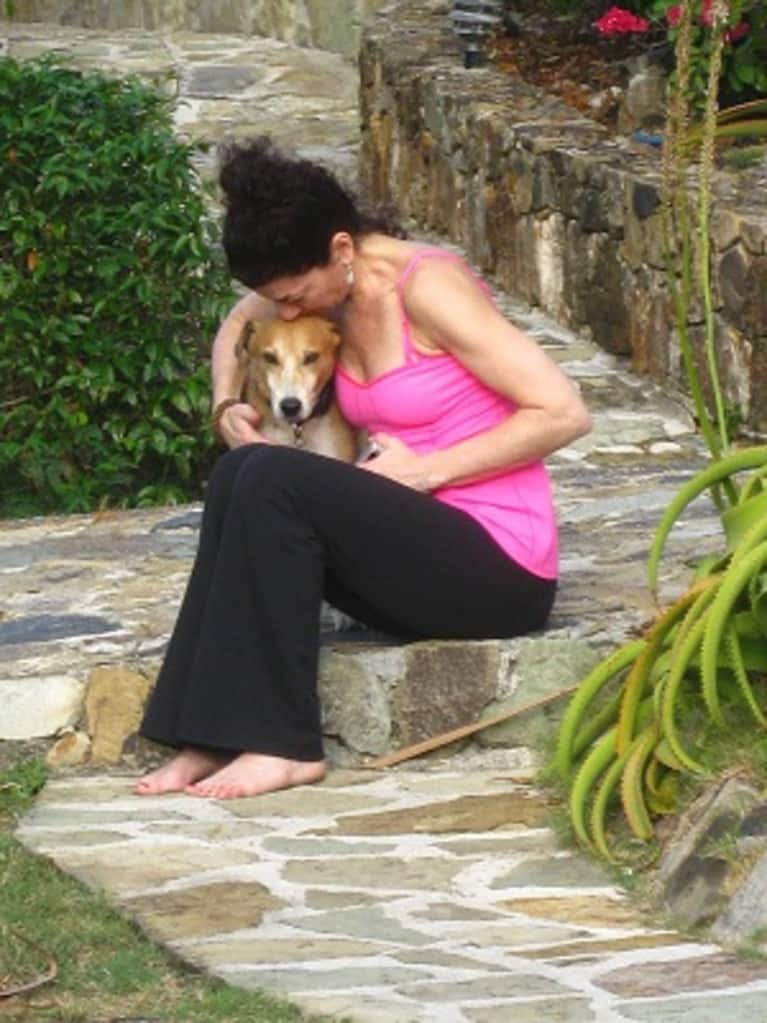 When I started taking yoga classes, I had no yoga experience. A blank slate, I absorbed the poses, the philosophy, the teacher training, the music, the mindset. I didn't think twice about going to the studio an hour before class started, book in hand, to sit outside the studio and wait for class to start. Between the lead-time, the class itself and the wrap-up, it was easily a three-hour event.
I loved it. Being new to yoga meant that everything was a new experience and I loved the sense of feeling like I was accomplishing something and making gains. Even though my teachers and more advanced practitioners were telling me to enjoy the process and not get upset if I couldn't do a more challenging pose, it was still poking at my ego when I found I couldn't bend and balance like some of my more limber and practiced friends.
As my practice progressed and I shifted from working in a corporate job to working as a yoga teacher, I found that it was harder to fit in time for my own practice. Oddly enough, I've found over the years that this is one of the unexpected challenges of teaching yoga. After a few years, I found myself returning to my corporate career once more. Then, the challenge was scheduling as I tried to fit yoga into corporate lifestyle that often did not leave time for eating, let alone exercise.  
In this, my second foray into teaching yoga full-time, I've found that my own practice and approach to teaching has shifted somewhat. The world is a different place than when I started practicing yoga. There was no such thing as social media (I know, aghast!). There was no economic meltdown, no nationwide corporate downsizing epidemic. I don't have the 3-hour window to practice as I did in years past. As I've aged, I'm forever grateful to yoga for the flexibility, strength and sense of mindfulness it gives me and outside of an occasional attempt at an arm balance or two, I'm finding that sticking to the essentials in both practice and teaching usually gives me more than enough to work with every time.
This became the heart of my own business, Bare Bones Yoga. While part of my passion involves providing yoga in creative ways, such as in different settings, outside venues, in schools and non-profits, much of it involves providing support to people as they learn yoga or work yoga into their already-packed schedules. In conversations with people, the two biggest challenges they typically face is 1- can I do yoga? and 2- when will I have time to do yoga? When you start to throw in the other aspects of a healthy lifestyle: meditation, eating healthy foods, decreasing stress and reactivity, being compassionate towards others, it can almost seem like an impossible transition.
So here are some tips that you can use to bring some yoga-inspired health into your life:
It's not about how much you do; more helpful that you do it regularly.  If all you have is 15 minutes to 5 poses, do it. Doing a little bit of yoga regularly will help create a sense of wellness more than a once-a-week 90-minute class.
The yoga you do off the mat is as important to creating health as the yoga you do on the mat. Yoga poses, are only one aspect of the practice. Being less reactive, practicing non-violence, showing compassion; these are all yogic actions. Living with healthy tenets in mind can allow you to feel connected to yoga in a broader sense, even when you can't get on the mat.
The challenge of a pose can be found in aspects having little to do with where your arms and legs are and more to do with where your mind is. I recently took a class where the teacher held Warrior II for a few minutes. It felt like forever. In the pose, my arms shook, my mind raced. "Why was she holding us here so long?" It was a pose I've done thousands of times but all of a sudden, I felt like a beginner. If you're new to yoga or practicing some of the more basic poses and feeling like you should be able to do a handstand or crow, have faith that there is so much to be learned from every yoga pose, not just the more challenging postures. 
Keep an open mind towards creative ways to practice yoga. When I started yoga, outside of a few videos or audio CDs, the only way to get in your practice (outside of doing it on your own) was to go to a studio. These days, there are DVDs, on-line yoga classes, podcasts, outdoor classes and more studios and styles to fit every person. 
Practice with your kids. Many of my students have children that are exposed to yoga through their schools or in other ways. Children are a wonderful source of inspiration for adults, especially when it comes to yoga. While you might think that doing a half-hour of yoga with your kids "doesn't count as a workout," give it try. You may find they give you the inspiration to practice with an abandon you just don't get from classes with adults. And, what better way to bond with your kids than a little yoga?
Love yourself. As you begin yoga or work to fit yoga into your already packed schedule, be compassionate with yourself. If you miss a day, look forward to making time tomorrow. If you didn't have a chance to physically practice, take 5 minutes to sit still and meditate or just think of things that bring you feelings of peace. Take time to tell people around you that you love them. Appreciate yourself and most of all, have faith and believe in yourself.