7 Things You Need To Know Today (October 5)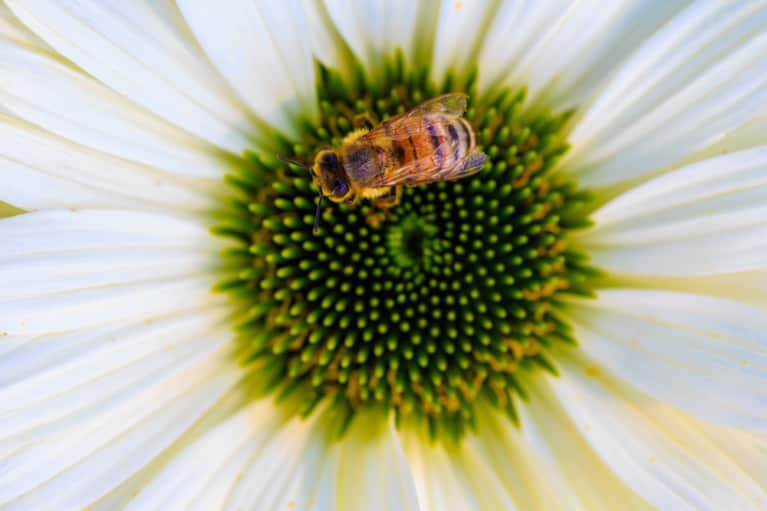 October 5, 2016 — 9:42 AM
1. It turns out bees have feelings too.
A new study found bees that received unexpected rewards were more optimistic when facing new challenges than bees who didn't. They got a dopamine hit when given sweet nectar, as they are evolutionarily prone to do. No word on whether honey from optimistic bees is better-tasting, but we're guessing it might be. (Quartz)
2. Need a place to meditate? Head to the MoMA.
Every Wednesday in October, the Museum of Modern Art in New York City is hosting guided meditation sessions from 8:30 to 9 a.m. A meditation session surrounded by gorgeous art? Doesn't get much better than that. (MoMA)
3. Yep, having a workout buddy really is the best way to get more exercise.
According to a new study out of the University of Aberdeen, having a workout buddy is the key to working out more frequently and doing stronger workouts. Ah, the joys of friendship. (University of Aberdeen)
4. Vegan cheese is having an identity crisis.
Since one opinionated soul took to Facebook demanding that vegan cheese be referred to as "Gary" since it's not really cheese, many have latched on to the new name. Even cheesemaker Sainsbury's is joining in on the plant-based paranoia. (Mic)
5. The earth is hot and getting hotter.
Thanks to climate change, scientists say, the earth is hotter than it's been in 115,000 years. The last time we saw temperatures this steamy was during the interglacial era. Thanks, but no thanks. (Guardian)
6. Eating meat is actually killing the planet.
Seriously. We're eating so much factory-farmed livestock, the emissions and pollution being caused by the process are becoming unsafe. The Farm Animal Investment Risk & Return group says the only way to avoid a "protein bubble" is to substitute some of the meat in our diets with plants, which is less carbon-intensive. (This is what we've been saying, people.) (Fast Co)
7. New drug for severe eczema is successful in two new trials.
Patients who got the active drug, dupilumab, instead of a placebo reported that their itching began to wane within two weeks and was gone in a few months, as their skin began to clear. Nearly 40 percent of participants getting the drug saw all or almost all of their rash disappear. For some, relief was almost instantaneous. (NYT)