Tyson Just Invested In A Plant-Based Burger. Here's Why That's So Huge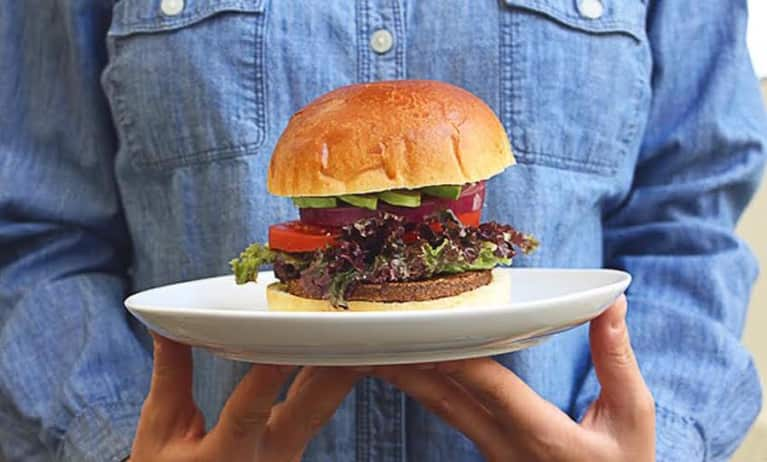 October 11, 2016 — 15:12 PM
In a first-of-its-kind investment, Tyson Foods, the largest U.S. meat company by sales, just bought a 5 percent stake in Beyond Meat, a California-based startup dreaming up meat alternatives like pea protein burgers and soy chicken strips.
This is likely the first time a traditional meat producer has bought into a plant-based company, an executive director of the Plant Based Foods Association told The New York Times.
The investment comes at a time when news about horrific factory farming conditions and health risks associated with meat consumption continues to steer shoppers away from the meat aisle. Major food distributors like Walmart are being nudged to cut back on the amount of animal protein they sell, and certain forecasts predict that soy, peas, rice and other alternative sources could make up a third of the total protein market by 2050.
"I am not surprised of Tyson investing in meat alternatives. With a growing awareness of factory farming and conventional processed meats, the public is craving something different," says functional medicine expert, Dr. William Cole.
Plant-based cardiologist Dr. Joel Kahn agrees, adding, "Overall, I think the relationship will give Beyond Meat better exposure on store shelves and hopefully will lead to more persons converting from meat to meat alternative products." He sees Tyson's recent firing of 10 employees for animal abuse as another important sign that we're (slowly!) moving towards more responsible food production.
Here's hoping this trend continues and more influential companies publicly endorse the power of plants.