Tune Into Your Circadian Rhythm + Make The Most Of Your Morning Routine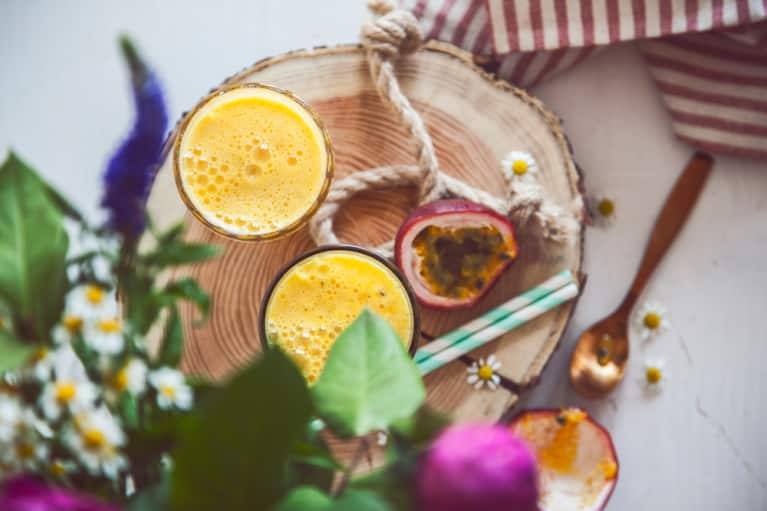 Almost everyone has heard of detoxifying, but most of us don't really know how it works. Contrary to popular belief, detoxing your body isn't complicated and doesn't require you to go on an expensive raw juice retreat—it happens naturally in your body, every day.
According to circadian circles, morning time is the perfect moment to help your body get rid of toxins. These few steps we've gathered for you will help you have energy all day and go back to a state of well-being and bliss.
Tongue scraping is a practice from ancient Ayurvedic rituals that consists of removing (literally scraping) bacteria and toxins from the surface of the tongue. It is usually performed in the morning since our digestive system spends the night removing toxins by moving them to the tongue.
Removing these toxins first thing in the morning helps us avoid swallowing them back into our system, which in turn prevents digestive issues. Tongue scraping is said to be more efficient than brushing your teeth since most of the toxins in our mouth are located on our tongue.
Scraping your tongue, albeit unusual, is easy and quick making it a great way to ensure that you start the day with a detoxified digestive system and increased immunity.
This practice, which also comes from Ayurveda, has gotten attention in the media for its numerous benefits. Swishing coconut or sesame oil in your mouth for 10 or 15 minutes in the morning on an empty stomach improves not only oral health but also overall health. It is said to help draw toxins out of the whole body.
You can add a drop of tea tree essential oil in the oil you use to further benefits. Once you are done, make sure to spit the oil—don't swallow any! (Pro tip: Spit it into the trash can, as it can clog drains.)
The morning is all about replenishing your body with liquids. Did you know that drinking warm water on an empty stomach is said to increase metabolism? Drinking water in the morning stimulates your digestive-colic reflex, which will help you eliminate what is sitting in your intestines from the day before.
For bonus points, you can also add a few slices of lemon in your water, or even lemon and honey, especially if you can get them from a local farmers market.
A smoothie is one of our all-time favorite recipes to start the day. It's a great way to ensure you get everything you need, from healthy fats to greens.
Starting your day with a liquid meal is also a good way to avoid the "food coma" feeling and bloating. Less energy will go toward digestion than with a heavier meal, leaving you feeling lighter and more energetic throughout the day.
These four steps will help you start feeling better quickly, especially if you've had bloating or digestive issues. Even if you try a different step four days of the week, taking time to nourish your body is an essential step to be able to be present and energized throughout your day.