8 Things You Need To Know Today (October 4)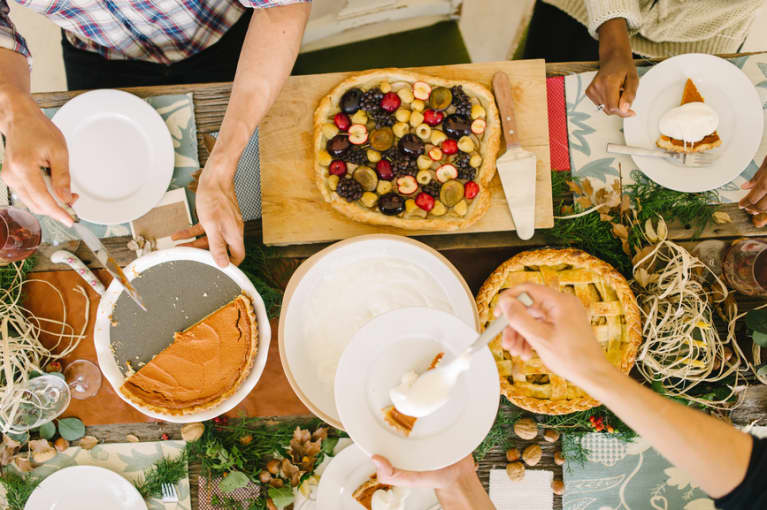 October 4, 2016 — 9:40 AM
1. Sorry, but this is probably the least you'll weigh for the rest of the year.
Got some serious weight-loss goals this fall? You may be out of luck. According to a professor at Cornell University, your weight will reach an annual low next year, and then that number will start to climb. After all, the holidays are right around the corner, and you've probably already purchased your first bag of Halloween candy. (The New York Times)
2. Women do the work, at least in the squirrel world.
Researchers put fitness trackers on squirrels and found that women are far more active and efficient with their time because they have to be—gestating, eating enough to hibernate and give birth, and caring for their young occupies most of their time. Male squirrels use the extra time "simply to loaf or bask in the sun." (Quartz)
3. Brain training games don't work to train your brain.
While it might be time to cancel your brain-game subscriptions, the good news is that there are certainly things you can do to improve cognitive function—like learning a new language or musical instrument or working out. (Science of Us)
4. The FDA is redefining what it means to be healthy.
As of now, the claim "healthy" on food labels means next to nothing, so the FDA is working to redefine it. The agency is calling on food makers, health experts, and the public to voice their opinions about what criteria should be used for the new definition. (NPR)
5. People are calling for veggies-in-n-meat-out at this popular burger chain.
A new petition asks In-N-Out burger to start serving a meat-free burger option. With 17,500 supporters so far, it looks like "Animal Style" may soon be a thing of the past. (Grub Street)
6. Dubai is growing a rain forest.
What do you buy Dubai, the water-starved desert city that has everything? How about its own tropical rain forest? It's one of the main attractions of the city's Rosemont Hotel and Residences, a 2-million-square-foot development that will open in 2018. Architects have said all the flora will be real, and indigenous plants like the date palm will be used as much as possible. (CoExist)
7. Your breasts have their own microbiome, and the mix of bacteria affects your cancer risk.
Women who breastfeed, for example, may be at lower risk of developing breast cancer because breastfeeding supports the growth of beneficial micro-organisms. A recent study found that "women with breast cancer had higher levels of ... Enterobacteriaceae, Staphylococcus, and Bacillus. Women without cancer had higher levels of ... Lactococcus and Streptococcus." (Scientific American)
8. The way we read faces changes in puberty.
Argued to be part of the physical transition from childhood into adulthood, new research shows a tendency for prepubescent children to prefer female faces whereas postpubescent folks are drawn more to peer faces that match their own stage in the maturation process. (ScienceDaily)