Why Tara Stiles Actually Practices Yoga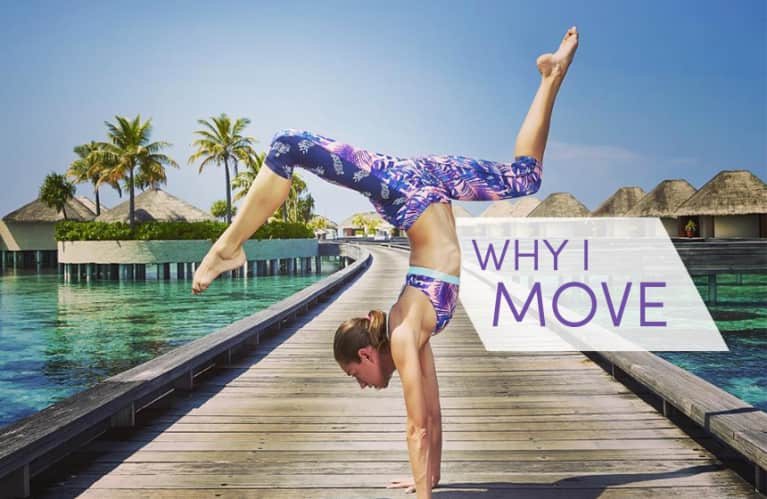 In mbg's "Why I Move" series, we're spotlighting amazing people in the fitness world who love to sweat. Whether it's a yogi, a runner, a hiker, or a pro athlete, we want to know how movement helps them activate that crucial mind-body connection.
Tara Stiles is the founder of Strala Yoga, a yoga style that started in New York City and quickly spread all over the globe. It focuses on ease in movement, conservation of energy, and having fun.
When you combine Tara's success in the yoga world with her light, joyful spirit, it's clear that she's doing something right—and that that "something" probably has to do with movement.
"I'm on my mat [practicing Strala Yoga] for an hour a day typically, unless we're in training, and then we're moving the whole day," Tara told mbg. "If I'm traveling or between events, I'll start the day with at least 20 minutes of movement on the mat. I need to get in my body to feel great and if I'm having an off day physically or emotionally, it comes back to taking the time to get back on the mat to connect to my breath and myself and then I'm back on the right track."
Movement extends to all aspects of Tara's life: "I also love to walk everywhere, and I'm weird and take the stairs when possible," she added. "At airports it's a great way to save time since everyone is in line for the escalator."
As for why Tara loves to move, here's what she had to say.
It's not about the hour she spends on the mat—it's about how movement enhances her ability to be present.
"For me personally, it's about shifting my mindset away from 'no pain, no gain' and moving toward accomplishing my goals in the easiest way possible. It's about realizing and becoming like water rather than rock and trusting that water wins every time," Tara told mbg. "I'm super interested in dropping tension out of wherever it's not useful so I have access to my full self physically, mentally, and emotionally—that's what helps me be here now."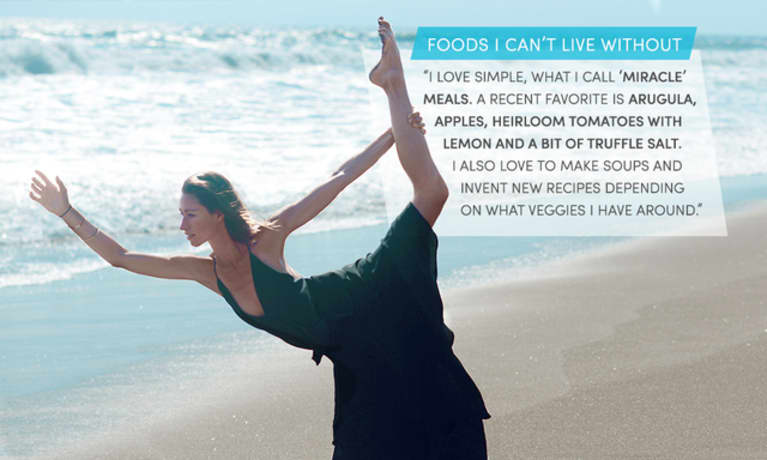 "It's the way I practice movement and meditation, but it's also how I am in meetings, in relationships, and how I open doors. It's the practice of grace and ease and it's super fun because there is always room for improvement. We can actually be better at moving with grace and coordination the more we practice."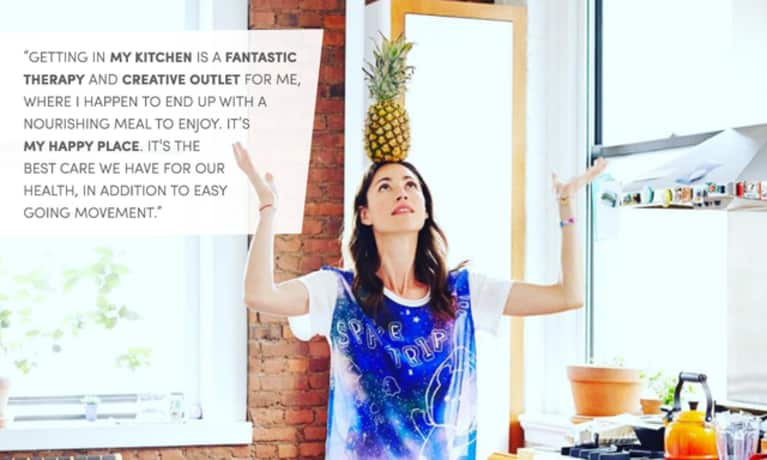 For Tara, movement has been key to easing mental and physical aches.
"I would say my physical practice has helped me overcome recognizing tension and stress in my life and has given me the space to decide to do something about it," she explains. "Without movement, I'm sure I would have gobs of aches and pains and it would be impossible to deal with life's regular stresses. I'm grateful to have a regular practice and the tools to come back to feeling better when I feel a bit (or a lot) off."
Now that's a reason to get off the couch and start moving.
What's in Tara's yoga bag?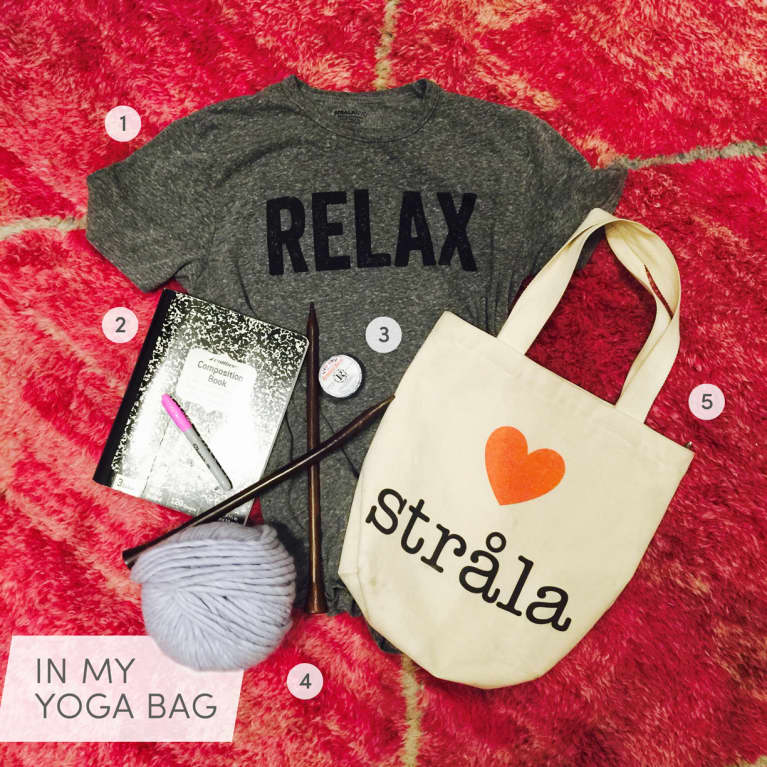 1. Strala Yoga Relax t-shirt, available at Strala Yoga
2. Composition notebook, available on Amazon
3. Rosebud lip salve, available at Sephora
4. Pink knitting yarn, available on Amazon
5. Strala Yoga canvas tote, available at Strala Yoga