8 DIY Recipes To Turn Your Bathroom Into An At-Home Spa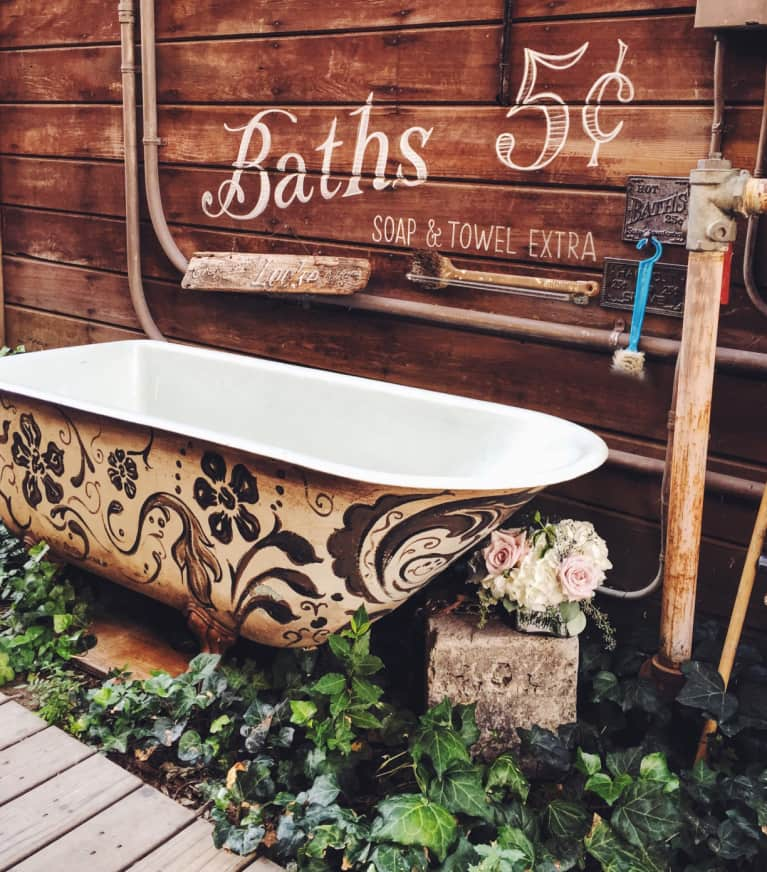 Today, stress is an unavoidable part of most lives. Our days are so packed that it's easy to get caught up in the hustle and bustle and not make time for things that make us happy. But it's important to take some time out of your schedule to just relax and pamper yourself.
One way to do this while saving time and money is to have a home spa day. You could even invite some friends over and catch up while pampering yourselves. Read on for some great recipes that help you unwind and refresh your body and mind:
1. Rejuvenating Facial Steam
The benefits of facial steaming are well-known. Regular steaming prevents clogged pores, which contribute to acne and pimples. It also increases circulation, helps remove toxins, and promotes relaxation. Steaming also makes your skin more receptive to other treatments, so it is ideal to begin your spa day with this.
For a refreshing steam, pour hot water into a large bowl, drape a towel over your head, and let your skin absorb the steam. For added skin care benefits, add some loose-leaf green tea leaves, mint, or rosemary into the water. You could even add a few drops of your favorite essential oil. This will cleanse skin deeply and also hydrate it.
Rose water is a mild astringent and helps to balance and moisturize skin. It also has a calming effect and is a perfect addition to your day of pampering. It's also inexpensive to make and is suitable for all skin types.
Ingredients
20 grams dry rosebuds
300 ml distilled water
Method
Place the rosebuds in a container and pour boiling water over them. Cover the container and let the buds infuse for 2 hours. Strain and transfer the liquid to a spray bottle. You can also make rosewater with fresh rose petals.
This mask is great for the skin and feels truly indulgent and relaxing. Berries are rich in antioxidants and fight free radicals to protect skin and keep it radiant. Honey exfoliates skin and seals in moisture — it's also a mild antiseptic. Lemon is rich in vitamin C, and its natural enzymes help brighten skin. Yogurt contains lactic acid, which dissolves dead skin cells, and exfoliates your skin gently to bring out its natural glow.
Ingredients
¼ cup mixed berries
2 tablespoons plain yogurt
2 tablespoons honey
1 tablespoon lemon juice
Method
In a blender, combine the berries, yogurt, and honey. Pulse until fully combined, and then add the lemon juice. Apply the mixture to your face, and let it sit for about 15 minutes. Rinse off with warm water and follow up with cold water to close pores.
In the quest for perfect skin, many of us forget to take care of our eyes. When you're stressed or fatigued, your eyes are the first to exhibit signs. So it is important to take the time to treat puffy or tired eyes.
Natural remedies such as chamomile tea can be very effective in soothing tired eyes. Chamomile tea helps ease puffiness and redness as it is a natural anti-inflammatory.
Steep two chamomile tea bags in hot water for 2 to 3 minutes. Once steeped, place the bags in the refrigerator until cooled. Place the bags over your eyes and relax for 15 minutes. You could combine this with the Berry-Yogurt Mask recipe mentioned above for an added boost to your spa regimen.
5. Rosemary Lavender Body Scrub
This is a luxurious body scrub that can help you relax and unwind. Lavender essential oil is widely used in aromatherapy for its calming aroma. Epsom salts are a gentle exfoliator that makes skin soft, while coconut oil is a great moisturizer and helps relieve dry, itchy skin.
Ingredients
10-15 drops lavender essential oil
2 cups Epsom salts
1 cup coconut oil
Sprig of fresh rosemary
Method
Mix all the ingredients together. Apply the scrub using wide, circular motions with strong, even pressure. Shower off, pat skin dry, and apply your favorite body lotion.
6. Spa Treatment Shower Therapy
A long hot bath can be a wonderful way to relax. But what if you live in a house without a tub or have limited time? You can still relax and get all the aromatherapy benefits through shower therapy.
To try this, first choose an essential oil. Citrus scents such as lemon, tangerine, or grapefruit are uplifting. If you are looking to relax, then try calming oils such as lavender, sandalwood, or pine.
Take a wet washcloth, and scent it with a few drops of your chosen essential oil. Place the washcloth into a corner on your shower floor and let the water run hot for a few minutes to steam up the room. This will disperse the scent and turn your shower into a calming, spa-like experience.
This deep-conditioning treatment will leave hair soft and nourished. The fats in avocado help in repairing dry, damaged hair. The cream acts as an emollient that quickly penetrates hair. Honey balances the scalp's moisture level and acts as an antibacterial agent. You can also add a few drops of lavender essential oil, which keeps dandruff at bay.
Ingredients
1 avocado, peeled and cut into pieces
2 tablespoons heavy cream
1 tablespoon honey
Method
Puree the ingredients in a blender until smooth and apply to hair. Wrap your head in a cling wrap and leave for 15 minutes. Rinse well.
Complete your spa experience with this exfoliating lip scrub. Apart from adding a delicious flavor to savory foods as well as desserts, cinnamon has a plumping effect on lips. When used in this lip scrub, it creates a warming sensation that "plumps" the lips. The olive oil moisturizes lips and prevents free radical damage.
Ingredients
½ teaspoon cinnamon powder
2 tablespoons brown sugar
½ tablespoon olive oil
½ tablespoon honey
Method
Combine the ingredients in a mixing bowl. Apply this to lips with fingertips, gently massaging to slough off dead skin cells. Rinse with warm water and follow with a hydrating lip balm.
These at-home spa treatments are so effective that you may never visit a spa again!
Related reads: