Watch Eckhart Tolle's Teachings Come To Life In This New Film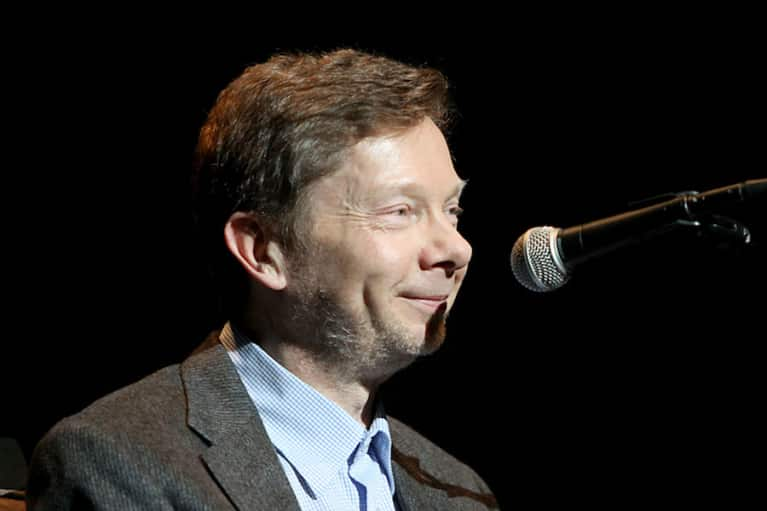 September 30, 2016 — 18:41 PM
Milton's Secret translates Eckhart Tolle's teachings to the big screen to demonstrate the power of mindful living. Based on Tolle's children's book of the same name, the film provides new insight into the mind of one of the world's most spiritually influential teachers.
The movie follows an 11-year-old protagonist, Milton, through his battle with constant anxiety. Bullies at school and tension at home leave Milton stuck on what he calls "Planet Fear," unable to slow down his racing thoughts until a trip from his spiritually enlightened grandfather, portrayed by Donald Sutherland, ultimately teaches him the value in living for the present moment.
Director and co-writer Barnet Bain hopes that his project helps people, families in particular, become more resilient to the unpredictables of life today.
"The times are so wild and so chaotic—I don't think we've ever lived in a time with as much uncertainty," Bain told mindbodygreen. "I'm interested in the kinds of responses we can turn to that can offer some resilience to help us and support us in meeting the challenges of these uncertainties."
He sees film as the perfect medium to portray these responses in a way that resonates.
"We have lots and lots of experience hearing teachings or reading about teachings but we have very, very little experience witnessing these kinds of understandings in action," he explained.
Tolle himself was actively involved in the film's creation, reviewing the script at every stage to ensure it was in line with his teachings about unlocking a higher consciousness.
"Milton's Secret points to the possibility of living in a different state of consciousness that no longer generates necessary suffering for yourself and for others," Tolle said in the film's commentary. "[People] believe unconsciously that if they don't worry, their whole life is going to fall apart. The opposite is true: If you worry too much, your life is going to fall apart."
Milton's Secret premieres in Vancouver and select cities tonight and will be available to view online at miltonssecret.com. Until then, check out the trailer and get lost in some of our favorite Tolle teachings here.