Karen Behnke is the living, breathing example of only doing something you genuinely love doing. "Running your own business is incredibly hard work and extremely time-consuming, so you will need to be passionate about your idea to physically and mentally devote your talent and time to it." It makes sense that so many beauty founders grew up in the beauty industry, but Karen's entry was decidedly different: Juice Beauty, her third company, was started when she developed a keen interest in personal care products upon becoming pregnant with her first child at the age of 40.
After her second child was born, Karen launched in 2005, and today, Juice Beauty has set the standard for eco-conscious companies globally. Ingredients are sourced locally from certified organic farmers (often manufacturing with solar power), utilizing sustainable containers and printing with soy ink. After Gwyneth Paltrow joined Juice Beauty, they released over 75 makeup products made with organic ingredients and colors made from phyto-pigments (plant pigments from crushed roses, aubergine, purple carrot, eclipta daisies, argan husks and more).
Here, her inspiring daily ritual.
So many beauty founders grew up in the beauty industry, but I came into it with a passion and background in health, wellness, and fitness. I've been an entrepreneur since the very beginning of my career. In the 1980s, I launched an aerobics exercise company and a few years later, a corporate wellness company. When I was pregnant, I realized then that there were very few available healthy personal care products on the market that worked well. I founded Juice Beauty 11 years ago with a mission to develop organic formulations that perform as well as, or better than, conventional beauty products.
I have always looked at Juice Beauty in a very holistic way. Not only did I set out to develop beautiful skin care formulations and makeup made with organic ingredients, but equally important, I wanted to provide products that enrich one's well-being and sustain the earth. Throughout my career, it really worked for me to combine my work and personal life with my passion for healthy living. My life is definitely jam-packed with family, fun, fitness, and running my amazing company—I can't imagine living any other way.
A.M. Ritual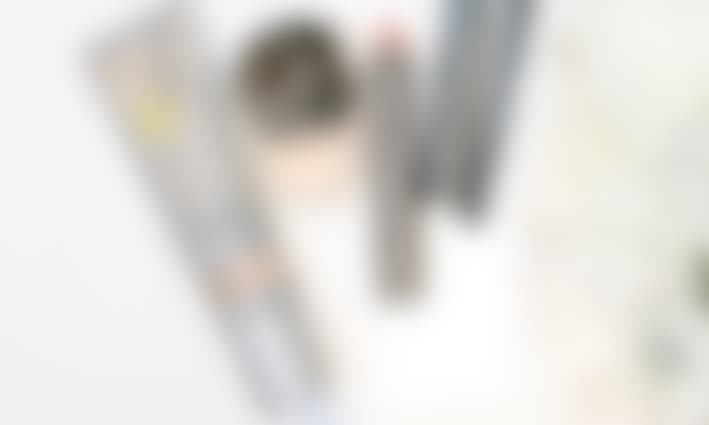 Breakfast consists of multiple brands (I keep switching) of organic granola topped with either Wallaby Greek Yogurt or coconut milk and fruit. Dang those women who stretch and meditate while they are eating breakfast—I'm usually eating breakfast while going through my morning skin care routine listening to Good Morning America. I cleanse with our Stem Cellular 2-in-1 cleanser, treat with Stem Cellular Booster Serum, apply SPF 30 CC Cream in Desert Glow, concealer, eyeliner, and lastly mascara. Then I'm off in my solar-powered electric car to drive the few miles to work.

Arriving at Juice Beauty's sustainable headquarters a few hours after walking and already having exercised feels invigorating, and I am usually ready for the high-growth, crazy world of an organic beauty company. I down at least 4 cups of The Tao of Tea Organic English Breakfast tea during my first few morning meetings. I think my employees wish I drank decaf! Product development, meeting with my business partner, Gwyneth Paltrow, marketing and finance doesn't leave much time for lunch. Sometimes I forget to eat until really late, or I end up snacking on bags of nuts! Whole Foods is a short walk away and if I can get there, I'll mix and match from the salad bar.
Fitness Is a Way of Life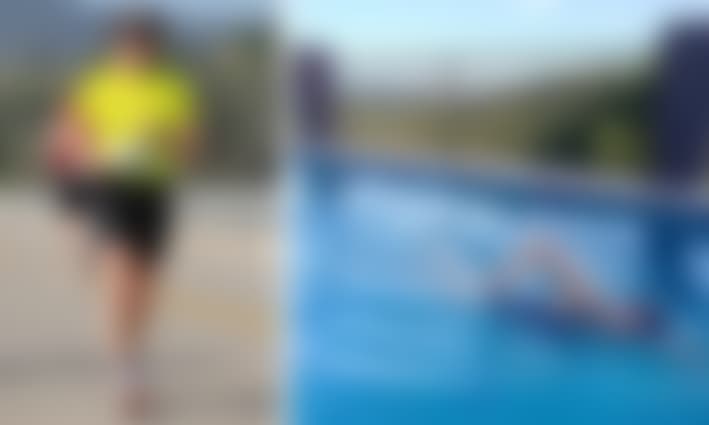 As a very competitive hula hooper in college (OK maybe it was in college dance clubs and not a real sport) I still hula hoop to Coldplay, Beyoncé, or Motown, as I find it's great for your lower abs. And it's so fun! For years when our kids were younger, my husband and I would get up at 5:45 a.m. for our workout before the kids awoke, and then we moved right into the "treadmill" pace straight through morning carpool.
Now, with one teen daughter at home, who has a driver's license, life is calmer in the mornings. I get up around 7 a.m. when I hear my daughter's alarm, and after chatting with her over an Evolution organic orange juice, I head to either run, bike, or swim for an hour—my routine six days a week. When I run or mountain bike, I hit the Marin County hills adjacent to our Northern California home. I love Kate Hudson's Fabletics! I head out for my runs in their tights, sports bra (really the best I've ever tried) and any long-sleeved tee I can find at this early hour. Although I used to swim in the San Francisco Bay frequently, lately I've been too lazy—or should I say a bit easier on myself—to leave my home. I'm so lucky to have a saltwater lap pool where I swim a mile on an average workout.
Breaking up the swim/bike/run routine includes Yoga Thursdays at Juice Beauty. I just purchased a sustainable material Manduka yoga mat, which I love. Yoga really helps my back and joints that I have pounded into the ground during the multiple decades of competitive triathlons and various sports. It also helps my back health after flying on too many airplanes.
On Being Green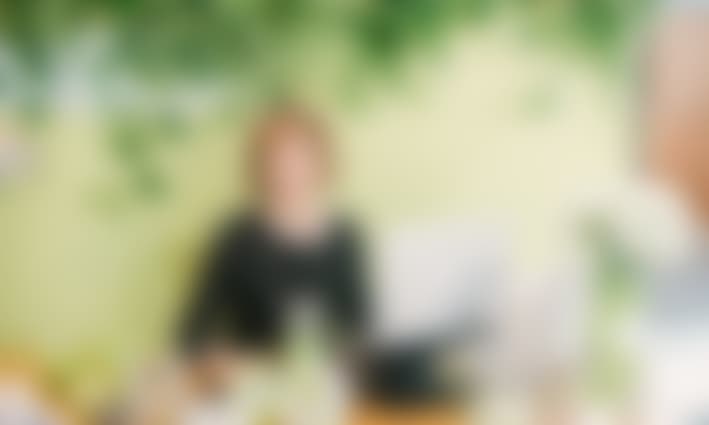 At Juice Beauty we abide by specific EcoValues for everything we do including: creating USDA certified-organic ingredients, limiting pesticide and synthetic fertilizer residues, making products without potentially harmful endocrine-disrupting ingredients, and absolutely no parabens, petroleum, pesticides, propylene or butylene glycols, silicones, talc, carbon black, phthalates, sulfates, silicones, artificial dyes, or synthetic fragrances. I'm proud of the fact that we're Leaping Bunny certified and have received the PETA Courage in Commerce awards. Juice Beauty's product boxes are made with recycled or FSC-certified paper, printed with soy ink and sourced in the U.S. Our corporate headquarters was finished with all sustainable materials. We focus on sustainable efforts from top to bottom!
Carrying green living to our home is equally important, where we stock almost everything that is organic and unprocessed. We built our home using as many sustainable materials as possible including recycled blue jeans insulation, recycled wood, and a water radiant heat system for heating. Our entire home, pool, and all three electric cars are powered through solar power.

P.M Ritual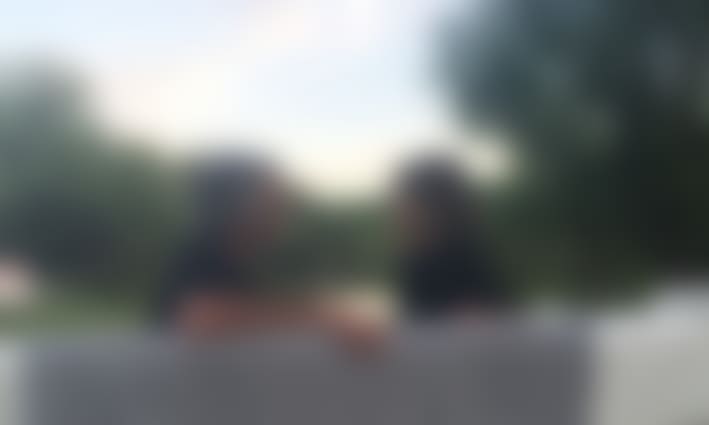 I try to leave the office around 6:30 p.m., and a normal night would be heading home to have dinner with my family or heading straight to watch my daughter run at a cross-country meet or play soccer. Dinner usually consists of easy-to-fix all-organic items such as baked kale, chicken or fish, a whole grain, vegetables and fruit, and did I mention chocolate? An easy way to make sure we are getting the proper vegetable nutrients is to vary the colors of the fruits and vegetables. Probably my worst health habit is knocking off a zillion emails late at night, as keeping work on my mind so late and staring at the screen light doesn't help restful sleep.
Nighttime Beauty

Photo: Karen Behnke
I use our Juice Beauty Cleansing Oil to remove my makeup, then any of our serums and moisturizers layered, and, of course, our eye cream. Then it's off to bed usually falling asleep after a few minutes of one of the late-night talk shows.
To sum it up, I've lived a wellness-oriented life combining this passion within my career and lifestyle because it makes me feel great, gives me an energetic wonderful feeling and competitive edge, and hopefully will keep me healthy for a long time! My prescription is simple, I exercise for an hour almost every day; I eat mostly salmon, organic fruits and vegetables, and whole grains; I try to drink a lot of water, of course only use beauty products made with certified-organic ingredients, and surround myself with my amazing family, friends, and fabulous employees. My vices? Chocolate and sweets, high-stress entrepreneuring my whole life, and never enough sleep!
Related reads: