8 Things You Need To Know Today (September 30)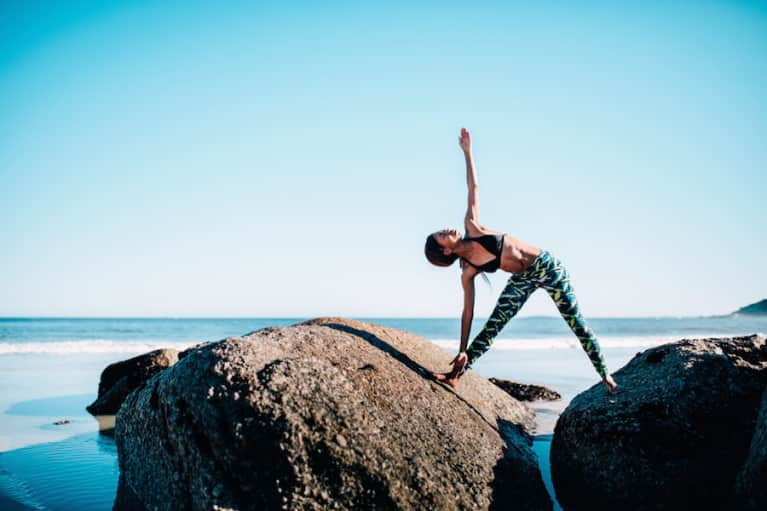 September 30, 2016 — 9:28 AM
1. There's a reason why you're addicted to hitting your yoga mat after a stressful day.
There are now 36 million yoga practitioners in the United States, according to a 2016 survey. And there's a reason why: Yoga engages both your mind and your body, serving as an amazing outlet for stress and anxiety while boosting happiness and improving athletic ability. (Science of Us)
2. New research has found a link between hormonal birth control and depression.
In the study, women who took combination oral contraceptives (the Pill), were 23 percent more likely to take antidepressants than those who didn't use hormonal birth control. On the other hand, after a few years, women using birth control actually had lower rates of depression than women who didn't use it. (NY Mag)
3. It might not make acne sufferers feel much better in the moment, but their skin may age better than their clear-skinned counterparts.
A new study found that twins who suffered from acne aged less prematurely than their identical siblings. The length of telomeres in acne sufferers is different from the length in nonsufferers, which is likely a reason for the delay in skin aging. (HealthDay)
4. It turns out that shutting down roads is a great way to reduce car emissions.
This summer, Paris closed one of its major roadways off to cars and opened it up to foot traffic. What ensued is remarkable: The number of cars in the surrounding area has gone down almost 50 percent, with many passengers and drivers now using alternative forms of transport to get to and from work instead. (Fast CoExist)
5. A Fitbit for your placenta now exists.
Tracking your sleep quality and steps is old news — now it's all about tracking the health of your placenta. A new tracker that measures oxygenation in the placenta now exists, and according to researchers it may be the key to a healthy pregnancy. (The Atlantic)
6. Are you looking for a better probiotic? Science is here to help.
The run-of-the-mill probiotics that we're used to finding in yogurt or capsules may not be all that useful to you by the time they reach your gut. It turns out, the strains of bacterium you need should be determined by your individual biology. "The smart way to administer probiotics is to look at a person's existing microbial ecosystem first." (The Atlantic)
7. Herbal supplement makers are beginning to be held accountable for their products — finally.
Remember last year, when authorities investigated the integrity of herbal supplements and found many of them tested negative for the herbs on their labels? Now, one of the largest makers of supplements, NBTY, has agreed to advanced testing of their products. This will affect brands like Solgar, Nature's Bounty, and Sundown Naturals — and we see it as a good thing. (NYT)
8. Next time you get a headache, blame your thyroid.
A new study found that people with a predisposition for headaches were 21 percent more likely to have an underactive thyroid while people who got migraines had a 41 percent higher risk. The study followed nearly 8,500 people over 20 years, and while doctors aren't sure why the two are connected, older studies confirmed that treatment of hypothyroidism decreased the frequency of headaches. (HealthDay)