I'm A Psychologist Who Was In An Abusive Relationship. Here's How Therapy Helped Me Heal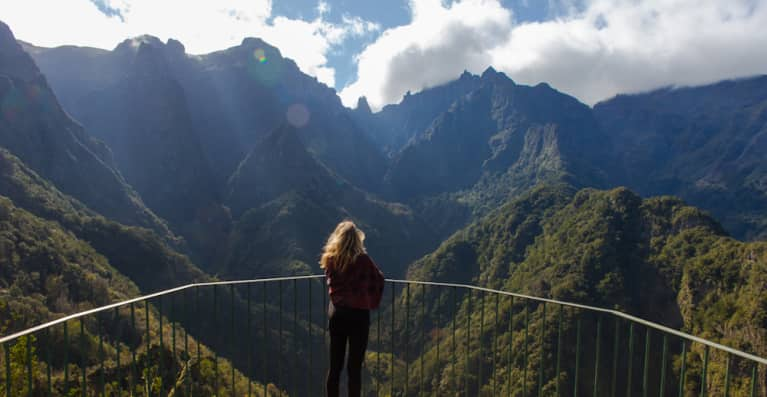 I'm walking to the center where I'm supposed to have my first therapy session. My legs wobble, and I want to turn and run. The location looks somewhat familiar. I realize with a sinking thud, I'd come here for my first and last Al-Anon meeting a year ago. It was a cold, dark, and desperate evening, when I needed to speak to other people affected by the alcoholics in their lives. Today I'm here again because I don't know what to do with the alcoholic in my life.
Places can evoke visceral memories, and I feel like throwing up — just like the last time. I eventually walk in, determined to see it through.
This is my first lesson — to show up for ourselves is the hardest thing.
Even though I always tell my clients, "Thank you for coming, it's a big step," today adds a new dimension for me.
If there's a word to describe my life right now, it'd be "confused." Why is he getting more controlling and paranoid? What did I do? I've put my work as a psychologist on pause — to me, it's unethical to work in my present state. I read exposés by psychologists and other mental health professionals about working while depressed, suicidal, and anxious. But my choice right now is to heal, so I can show up fully for myself and my clients.
My therapist is a warm and wise woman. Of course, I don't tell her everything. I'm not ready to. You see, I'm in denial at this point — I'd rather believe that everything he does, from dragging me out of bed at 2 a.m. by my ankles to stealing my possessions, is a result of his alcohol and cocaine abuse. It's the same when he vacillates between "I need to stop; I'm sorry" and "Why are you such a snob? You've changed." To admit to being abused is a bitter pill to swallow. I can hear everyone saying, "Just leave. Only a stupid woman would stay. Why are you so weak?" I can't bear that.
As domestic abuse expert Lundy Bancroft says, the abuser is like a magician. He'll use smoke and mirrors, distort reality, and pull out every single reason and excuse to distract you away from the real reason he abuses — because he wants to.
Whatever the reason, I start to tell my therapist some things, while trying not to blame him.
Here's lesson two: Opening up takes a big leap of faith.
There are many things we lie to ourselves about because we're scared of being judged.
I downplay my current predicament so both my therapist and my deluded self don't know just how bad things are. But she knows that these feelings and thoughts come from an old wound. She tells me to trust myself and dive deep. I feel safe with her. Themes from my childhood emerge. She draws out the stories of exclusion and confusion. You see, I had a childhood nickname, "Abigail," foisted on me by classmates who named me after a weepy cross-dresser actor on TV.
Abigail encapsulated all the nasty things they called me — "the ugliest girl in the room," "the nerd," and "the hairy gorilla." I never feel good enough. That, coupled with my ambitious personality, set me on a journey toward the best credentials and most exotic experiences abroad.
I may have grown into my own skin, but push the right buttons, and I'll revert to the rejected, insecure Abigail, always feeling different, inadequate, and terrified that to be locked up in the Science Garden. No wonder there's always a backdrop of dissatisfaction in my life, despite the steps I'd taken toward recovering from my perfectionism.
I believe these ghosts of my earlier years are my cross to bear.
So lesson three in therapy is just because we're used to a burden doesn't mean we have to carry it for the rest of our lives.
In four weeks, the years of paralyzing pain that have made it impossible for me to get out of bed some mornings has subsided to a nagging sensation. My gratitude knows no bounds.
In the same way, I learn that just because my standards and boundaries have been progressively trampled by the abuse doesn't mean I can't fight back. So I stand up for myself more and more. Of course, he makes me pay. But I also realize my power.
Time ticks by; it's week six. The realization that I've wasted years of time and energy oblivious to old pain and in denial of my situation makes me angry. I know from my work I'm not the only one, but I'm unrelenting with myself — it's a hazard of being Singaporean, I rationalize to myself. My therapist encourages me to be gentle with myself.
And I learn lesson four — being enlightened about the way things are doesn't mean we start beating ourselves up.
Radical acceptance is really about making peace with our pasts and what we didn't do while realizing that we're the products of our choices henceforth.
It takes me more time to finally end the relationship after coming to peace with the fact that I can work as hard as I want, but when a psychopath abuses you for the sake of having a sick kick, nothing will change. That, and a policewoman at the domestic violence charity telling me "You're at medium risk of significant harm or homicide by him" was finally enough to get me out. Eventually, I pack up my life in eight hours and make a clean break.
This is lesson five — it may be early days during the process of change, but we can choose to do more work and dig deeper.
Or, as my mentor Ramit Sethi describes it, we can front-load for bigger payoffs.
We don't wake up in the morning and think, "Oh, I need the crap from my childhood addressed." We believe our pain doesn't matter and become desensitized to it, so it haunts us like a shadow. But it's a darkness that we hide from. Jordana Eyre says, "You can only let in as much light as the darkness you're willing to make room for." Yet sometimes it takes something big or persistent to happen before we listen to our friends' advice to "go see someone." I'm grateful I finally listened, pulled out my demons, and said hello to them. I stopped running.
Because lesson six is it doesn't matter how long you put it off in the past as long as you're doing it now.
I'm a psychologist who used to thank my clients for attending sessions — I thought I knew how difficult it must have been. But when it was my turn, I learned firsthand how terrifying it feels to make that first call or send that first email. To walk into the room. To keep doing the work. We can obsess over the what-ifs, but I want to tell you this: You have my utmost respect for showing up for yourself. Keep doing it. You're the best investment you can make, and in working on yourself, you'll own your story.
Related reads: