8 Things You Need To Know Today (September 29)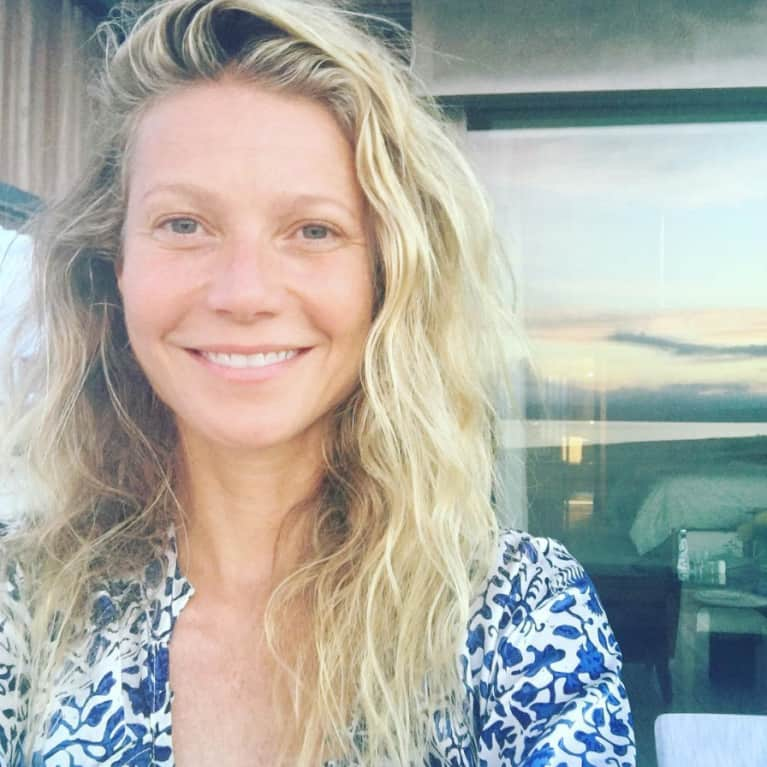 September 29, 2016 — 9:00 AM
1. Gwyneth Paltrow is celebrating her 44th birthday with a makeup-free selfie.
2. It's International Coffee Day, and Starbucks is celebrating in a big way.
For every cup of Mexico Chiapas coffee sold today, the chain will donate a coffee tree to a farmer in need. Coffee farms worldwide have been affected by a pervasive fungus lately, threatening the livelihood of those who depend on them for income. (Mental Floss)
3. NYC is getting smart about energy storage.
The Big Apple just became the first city to adopt a target for alternative energy storage. According to a statement from the mayor's office, this storage system will also make the city more resilient to power outages and ensure backup energy when the grid goes down. (Grist)
4. Manuka honey could actually save lives.
The antibacterial properties of the stuff, known as "hipster honey," have been praised by tastemakers from Gwyneth to ScarJo for their skin-clearing benefits. Now scientists are testing them in operating rooms. Yep, solutions of Manuka honey diluted with water (with as low as 3.3 percent honey) have been shown to prevent bacteria growth on hospital equipment by up to 77 percent. Pretty sweet. (Munchies)
5. The cognitive benefits of exercise don't last long if you stop.
The increased blood flow credited with the more robust mental function in people who exercise regularly might last beyond your morning jog, but not much. After 10 days of being sedentary, both the right and left lobes in runners' brains showed a significantly lower flow of blood to the hippocampus. So if you want that brain boost from your cardio, don't take too many rest days. (NYT)
6. Alone time might be the ultimate way to recharge.
Regardless of whether you're an introvert, extrovert, or ambivert, a new study conducted by the BBC found that people felt the most recharged and rested after spending time solo. And it's not just intensely independent activities (like meditation) that contributed to this relaxed feeling—so schedule some time to read a book, take a walk, or just chill at home by yourself to de-stress. (Quartz)
7. A healthy baby was born from the DNA of three people.
It wasn't for "fun"—the end goal of mitochondrial donation is to minimize the chance of passing along genetic disorders. The mother of the child had suffered four miscarriages, and her first two children passed before turning 1. After running multiple tests, doctors determined she carried Leigh disease. By removing the nucleus of her egg cell and placing it into a healthy egg, they were able to "create" and grow a healthy baby. While it's not the first time a baby has been born from the DNA of three people, it's the first successful mitochondrial implant. Our minds are blown! (The Guardian)
8. Eating all your veggies? That doesn't mean much if you're stressed out.
According to a new study, eating your veggies is indeed important when it comes to decreasing disease risk. Here's the thing, though: Stress responses trigger even more inflammation in the body than scarfing down unhealthy foods on the regular—and inflammation leads to disease. Yep, we definitely all need to take up meditation. (Molecular Psychiatry)