5 Strategies For Healthy Eating On A Strict Budget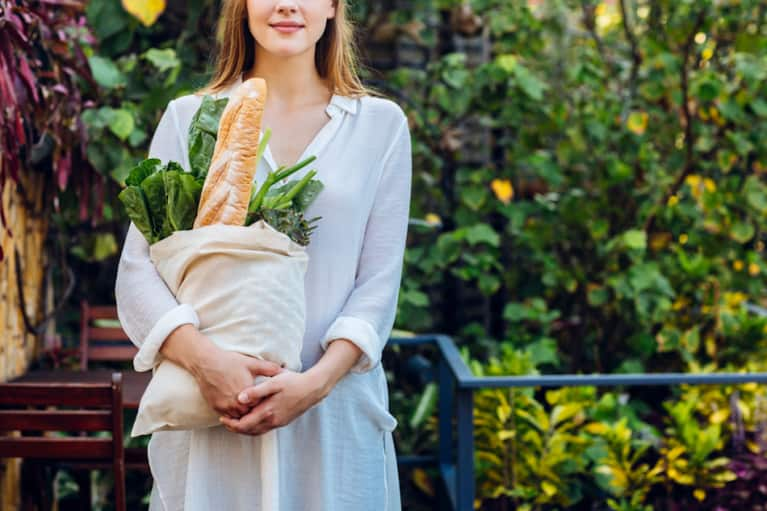 Due to society's growing emphasis on wellness––combined with increased awareness of the processed additives found in generic store-brand foods––an unprecedented number of people are making strides toward balanced nutrition.
This lifestyle swap often comes at the expense of our wallets, but budget-conscious shoppers need not despair. In order to maintain a wholesome diet without breaking the bank, just follow these healthy hacks.
1. Embrace the plant-based trend.
On average, vegetarian proteins like beans, lentils, or tofu cost less than chicken, beef, and other meat products. For example, chicken breasts generally weigh in around $3.27 per pound compared to beans at $1.39, lentils at $1.49, and tofu at $2.50.
In addition, these plant-based alternatives do not contain the synthetic growth hormones and chemical preservatives that mass-manufactured animal proteins are often injected with. So, keep your meals both affordable and substantial, courtesy of these "meatless marvels."
2. Visit your local farmers market.
Most residential areas feature community produce stands that bring together local growers, bakers, and small-batch food artisans. If a farmers market is accessible within your city limits, purchase organic fruits and vegetables, gluten-free bread, and handcrafted cheese there rather than at a high-priced emporium.
Plus, the quality assurance of freshly sourced ingredients outweighs the convenience of a mainstream store. To maximize your farmers market savings, choose in-season produce, which is more economical than imported varieties.
Want more? Check out "How To Buy A Week's Worth Of Produce For $40 At The Farmers Market."
3. Peruse the weekly sale flyers.
Supermarkets typically offer both print and online coupons throughout any given week, so when creating that grocery list, determine which items are available for a discounted rate and plan your menu accordingly.
If you have a smartphone, another cost-cutting option is to download mobile apps like Cellfire or Grocery IQ, which consolidate weekly coupon codes across numerous outlets onto one digital platform. Don't brave the checkout line before taking advantage of these budget-friendly in-store rollbacks and electronic incentives.
4. Shop around at multiple stores.
Often, stocking up on pantry essentials from various locations will yield the greatest bargain––even if this approach does take twice as long. Contrast the average price tags of retail chains in your vicinity and formulate a shopping strategy based on these findings.
For example, nutritious staples like Greek yogurt and olive oil are least expensive at Trader Joe's while Kroger offers markdowns on ground turkey, and cost-effective chicken breast is available at Publix. Despite the time commitment, this method is undeniably frugal.
5. Make meal-prepping fun.
Buying vegetables, whole grains, and lean proteins in bulk then preparing your dinners in advance for the upcoming week eliminates the guesswork of throwing together a healthy concoction after that rigorous nine-to-five schedule.
In addition, utilizing the same basic ingredients over the course of multiple meals keeps your grocery list to a minimum and reduces food waste.
Spend just a couple of hours meal-prepping each weekend, then reap those delicious and nutritious––not to mention, thrifty––benefits during the next several days.