8 Things You Need To Know Today (September 28)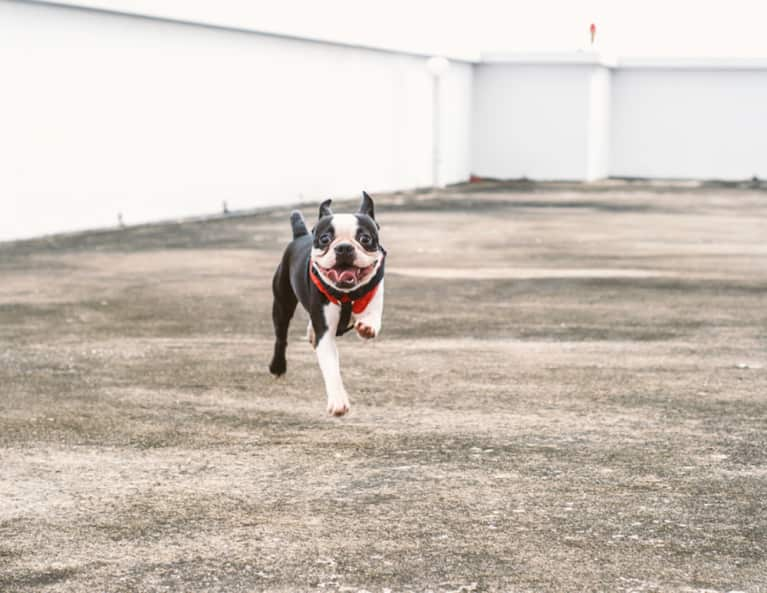 1. In some ways, dogs are better problem solvers than humans.
When dogs were given bad instructions for how to retrieve a treat from a maze, they learned very quickly to ignore the bad instructions and just do what seemed to work. Kids, on the other hand, were more likely to follow instructions to the letter, even after repeated experiences showed that some of them were irrelevant. The upshot? Over-imitation might be a unique feature of human learning. (Science of Us)
2. Need to pass a kidney stone? Get on a roller coaster.
Kidney stones are never fun, and they're notoriously difficult (and painful) to pass. But in Orlando, Florida, people are using Big Thunder Mountain Railroad at Disney's Magic Kingdom to pass their small kidney stones. Something about that roller coaster just gets things moving. If this is the weirdest news you've heard in a while, we don't blame you. (The Atlantic)
3. Sensitivity about being anxious is making people, well, anxious.
Phobophobia is exactly what it sounds like—a fear of the physical manifestation of fear. As explained by psychologist Ellen Hendriksen, anxiety about anxiety is the "belief that the physiological experience of anxiety itself ... is dangerous and could lead to devastating outcomes." Reframing your symptoms and getting more exercise are two of the recommended treatments for anxiety sensitivity. (Science of Us)
4. Southern California has found a bright side to its traffic problem. (Yes, really.)
CA's Energy Commission just put forward $2 million to study whether "piezoelectric crystals," crystals that create an electrical current when they contract, can be used on busy state roads to harness alternative energy from the weight of cars. (Nature World News)
5. This school may have cracked the code on how to teach kids about climate change.
George Washington Carver Middle School in Florida covers the topic by inviting climate scientists into classes to play interactive games with students that focus on climate solutions. What the school is doing is pretty revolutionary, especially considering that half of U.S. science teachers spend less than two hours on climate change each year. (NPR)
6. Yikes. A shocking number of American teens aren't getting enough exercise.
Nine out of 10 high school and college-age teens aren't getting the recommended amount of exercise. Even worse, these poor habits are more likely to carry on throughout life, which could cause obesity. Moving more doesn't have to be difficult, but it should be happening more on school campuses and within communities. (Health Day)
7. Happiness is contagious—at least when it comes to marriage.
According to a study conducted out of the University of Michigan, having a happy spouse means you're probably a pretty happy person, too. But if you have a negative partner, it might mean you'll suffer some physical health consequences. Yikes. (American Psychological Association)
8. There is a huge disconnect between the fashion industry and its consumer.
A new study shows that the average woman is a size 20, but you wouldn't know it by perusing the racks. While there are niche plus-size brands that focus on that size range, most conventional brands have an artificial cutoff and don't cater to the average lady shopper. (The Guardian)