How To Know If You're Ignoring Your Intuition: A Psychic Explains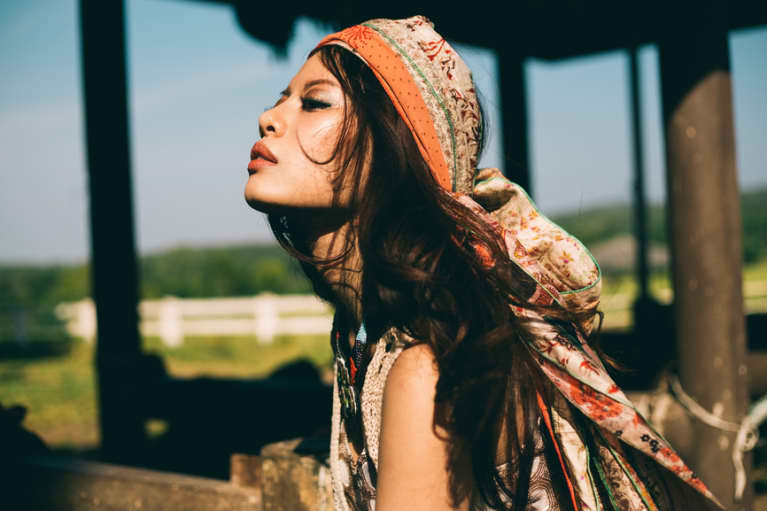 As a professional intuitive or psychic, people come to me for insight into their subconscious blocks, to make sense of their past and present, and for help navigating their future. Even though my clients aren't as psychic as I am, every human possesses a sixth sense that becomes stronger the more we pay attention to it and act on its advice.
Unfortunately, many people ignore their intuition. The following are some signs that you're discounting yours—plus tips for connecting with your inner Jedi.
1. You often wish you'd followed your instincts.
Did a little voice tell you to bring your umbrella to work even though the weather forecast called for sunny skies? You might have ignored your intuition and ended up soaked when an unexpected afternoon shower rolled in. This is a relatively "small" thing, unlike ignoring an intuitive nudge to change careers, towns, or romantic partners. But the small intuitive hits are a great place to practice honoring your intuition and creating new habits. Then when the big intuitive insights come, you're more likely to take notice.
2. You don't have any downtime.
Are you rushing from assignment to assignment, event to event, diaper changing to play-date drop-off? Make time every day, even if it's only 15 minutes, to sit down with your journal, let your mind go blank over a cup of tea, or take a walk in nature by yourself to quietly reflect upon your day and any intuitive insights you experienced, like synchronicities, ah-ha ideas, inspired advice from friends that resonated deeply, symbolic dreams, or gut instincts. Busy people want to get the most out of life, but if you aren't in touch with your intuition, you can't live at your highest potential.
3. You think intuition is a bunch of nonsense.
We all naturally fall at different spots on the intuition spectrum. Professional psychics like myself hear voices, see images in the mind's eye, have feeling sensations and strong intuitive knowings that can tell us the name of a client's first pet as well as bigger insights like which unexamined traumas are holding a client back and what opportunities are in a client's future. Skeptical? Educate yourself about intuition. Read a book on intuition, listen to a podcast, or schedule an appointment with a professional intuitive like me. Once you understand the power of intuition, you can start tapping into, and growing, your own.
4. You avoid taking healthy risks.
Our sixth sense will tell us when it's time to take a healthy risk—and this is usually a bit before our ego feels ready. If you've repeatedly felt the nudge to try something new—like ask someone out, take a class, investigate a different career, begin an ambitious project—but don't act on that hunch, you're not just ignoring your intuition but you're playing small. Maybe this new venture or idea or person won't work out the way you hope. But if your intuition is telling you to go for something then it knows you will benefit somehow from the experience.
It's normal to feel lost or scared during certain periods of life. Times of transition, significant relationships starting or ending, and career or spiritual growth spurts are great examples. But when you're in touch with your intuition, you're grounded in your soul—something eternal and infinitely more stable than changing life circumstances. Your intuition can also provide you with practical next steps or help you put a situation into perspective so you understand how it fits into the larger picture of your life. When you make time to meditate, consult oracle cards, watch for signs from the universe, and journal, you can feel grounded even when the future seems particularly uncertain.
6. You seem to be cut off from grace.
Do you feel like nothing has worked out lately? Like you never catch a break? It might be that you aren't paying attention to intuitive guidance that signals grace opportunities. Grace is when things just come together as if by magic. Grace is when your intuition whispers, "That elimination diet you heard about could help your headaches," or "that book your friend recommended will give you a new perspective on your childhood." Grace opportunities are available to everyone but only if you tune into your intuition and follow its guidance.
Related reads: